TV
47-year-old Eom Ki-jun, this is why he can't get married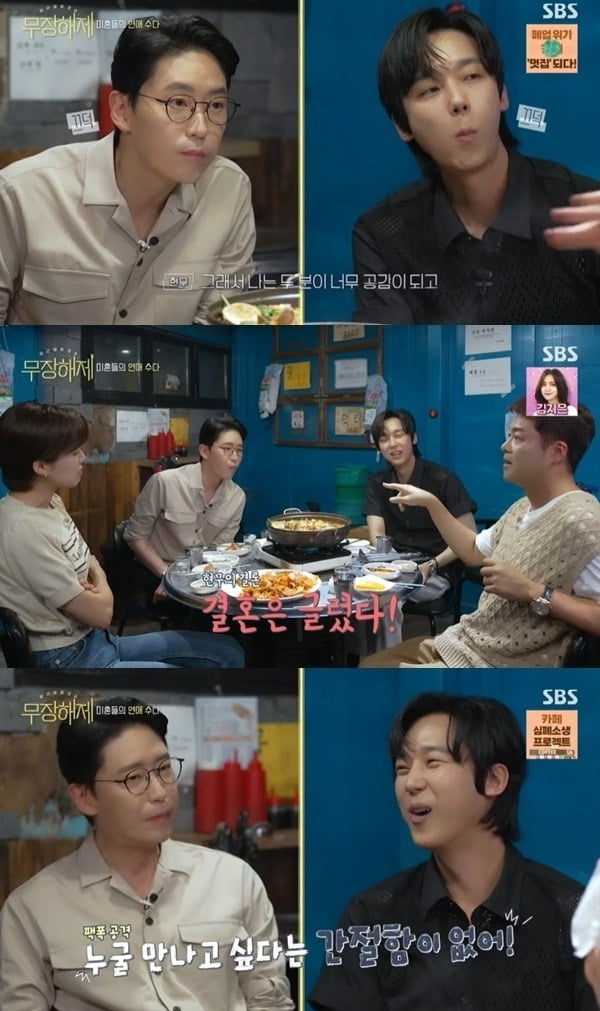 47-year-old Eom Ki-jun revealed his thoughts on marriage.
In the SBS entertainment program 'Disarmament', which aired on the 29th, actors Eom Ki-jun and Yoon Jong-hoon, who are currently filming the drama 'Penthouse' and 'Escape of the Seven', appeared as guests.
On this day, Jeon Hyun-moo mentioned what they had in common, saying, "All four of us are single," and Eom Ki-jun said, "Bong Tae-gyu is married, so we talk about marriage a lot." Jong-Hoon Yoon added that Bong Tae-Gyu not only approves of marriage but also praises it.
When asked about his ideal type, Um Ki-jun said that he had chosen Moon Geun-young as his ideal type in the past and said, "At that age, her ability to act, her talent, and her appearance were my ideal type. Then it changed to Park Bo-young. "I really liked the look of the movie 'A Werewolf Boy,'" he said. When Jang Do-yeon said, "I think someone who is good at their job is my ideal type," Yoon Jong-hoon also admitted, "I think I like people who are good at their jobs."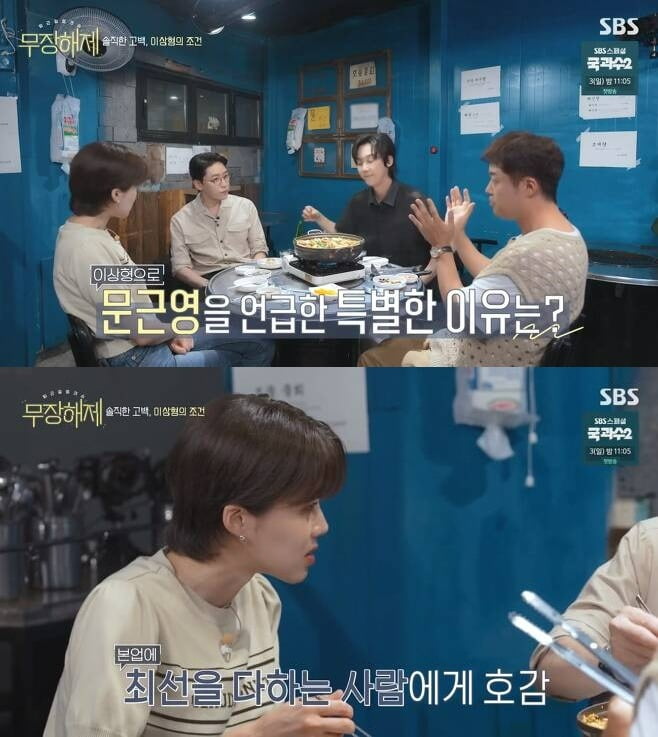 Eom Ki-jun said about his dating style, "It's good to spend time together, but I also need time to be alone." He said, "When I'm in a relationship, I try to spend a lot of time with my friends. "I like seeing my girlfriend hang out with my friends," he said, "but I have to pay attention when she's around when I have to read the script."
Jong-Hoon Yoon said, "Don't you think this is related to marriage? I think once a week is appropriate." In response, Jeon Hyun-moo said, "It's not a good idea to get married," and Jang Do-yeon added, "We should get married on the weekend." Nevertheless, Jong-Hoon Yoon said, "It is said that weekend couples have a lower divorce rate. "They say I'm living well," he said, showing a positive attitude.
Jeon Hyun-moo said, "Men at this age have a mental breakdown. To tell you my personal story, I was worried that I wouldn't be able to find a wife in my 30s. The focus was on marriage. Now that I'm in my mid-40s, I'm wondering whether I should get married or not. "You need your own time, but if you insist on getting married, it's selfish," he said. "I sympathize with the two of you. These two also did not get married. "I have no desire to meet anyone," he said.
In response to Jeon Hyun-moo's words, Eom Ki-jun admitted, "There is no sincerity."
Taeyuna, Ten Asia Reporter youyou@tenasia.co.kr