TV
Lee Sang-yeop, a cool-headed man with humanity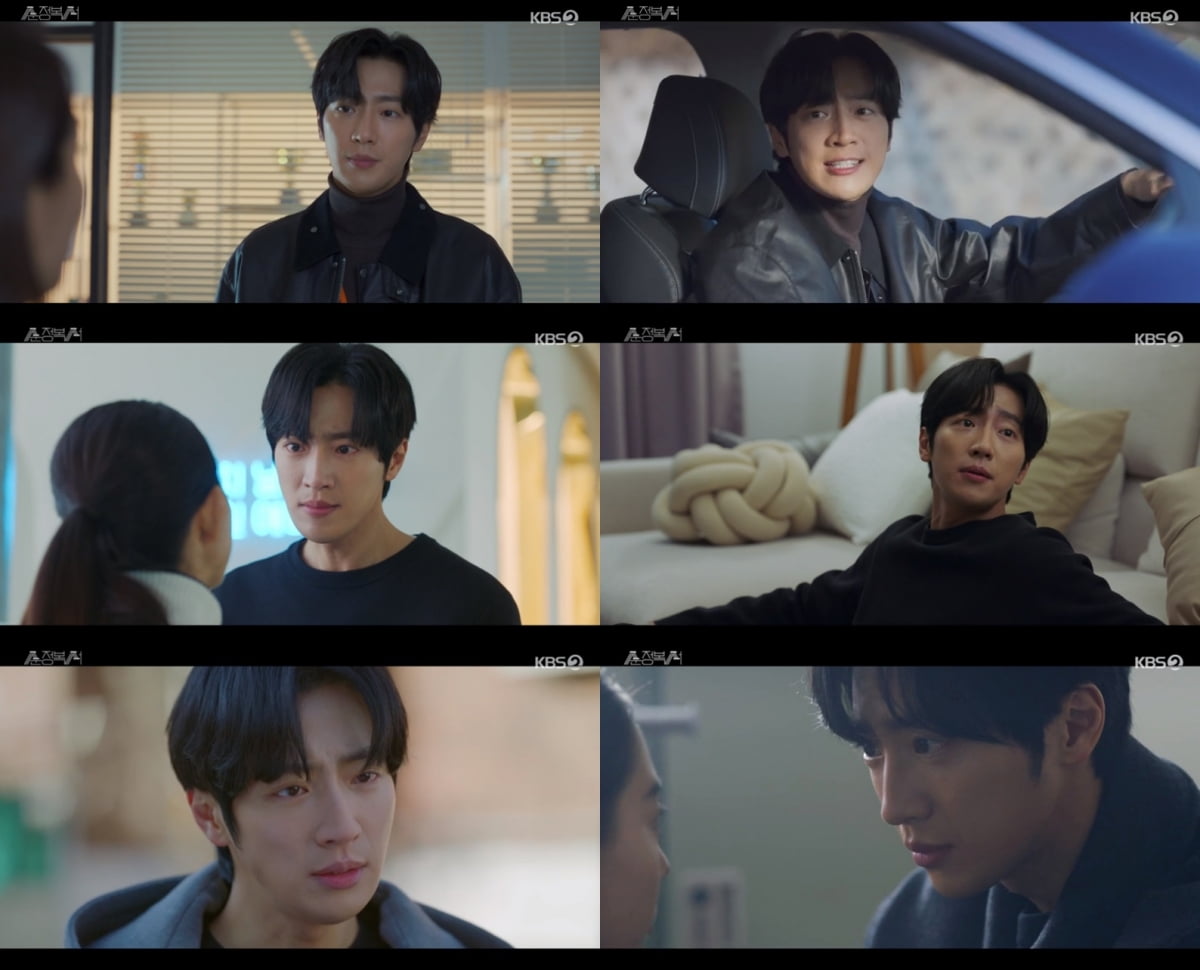 Actor Lee Sang-yeop is captivating the home theater by performing an irreplaceable one-man show in 'Pure Boxer'.
In the 3rd and 4th episodes of KBS 2TV's Monday-Tuesday drama 'Pure Boxer', which aired on the 28th and 29th, Lee Sang-yeop showed great synergy with various characters and perfect chemistry.
On this day's broadcast, Taeyoung brushed Kwonsuk's wet hair, saying, "You shouldn't catch a cold. Starting today, you are my precious Sunsoon", revealing her tsundere charm, and when Kwon Sook shed tears after accepting the match-fixing game, she captured attention with the appearance of a reliable agent who silently kept her seat.
In particular, when the match-fixing game of life began in earnest, agent Tae-young's ability shone even more. Tae-young gave her house as a training accommodation for Kwon-suk and hired Choi Ho-joong (played by Kim Hee-chan), a former Asian champion, as a training partner. In addition, with his unique speech, he succeeded in recruiting Jo A-ra (Do Eun-ha), a boxing watcher and bad boy, against the first match. Lee Sang-yeop mesmerized viewers by going back and forth between his tenacious yet professional charisma and the warm humanity hidden behind his cool exterior.
On the other hand, Lee Sang-yeop added 'honey jam' by completing a chemistry with Kim So-hye and Kim Hyung-mook, who appeared between daughter and father. Taeyoung vents his anger at Kwon-suk, who is dating Jae-min Han (played by Jin-woo Kim) while training, and even confiscates her cell phone. In addition, Tae-yeong, who suffered from Cheol-yong's (played by Kim Hyung-mook)'s headlock, aroused interest with a follow-up operation to follow Jae-min. Lee Sang-yeop proved his acting spectrum by 'attaching' to the character of Kim Tae-young, the king of internal affairs, with shamelessness and clever beauty that cannot be hated.
At the end of episode 4, when Tae-yeong confessed to Kwon-sook, who was trembling ahead of her comeback match, why she was afraid of boxing, he held Kwon-sook's hand tightly and gave her silent consolation. Lee Sang-yeop enhanced the level of immersion in the play by digesting the warm side of Tae-young, who comforts Kwon-sook's scars, which she fears from memories of the past, with stable acting skills.
Lee Sang-yeop's irreplaceable acting banquet can be seen in KBS 2TV's Monday-Tuesday drama 'Pure Boxer', which airs every Monday and Tuesday at 9:45 pm.
Reporter Ryu Yae-ji and Ten Asia ryuperstar@tenasia.co.kr