TV
Movie 'Dream' director Lee Byung-hun, "If IU accepts the casting, I will completely revise the scenario"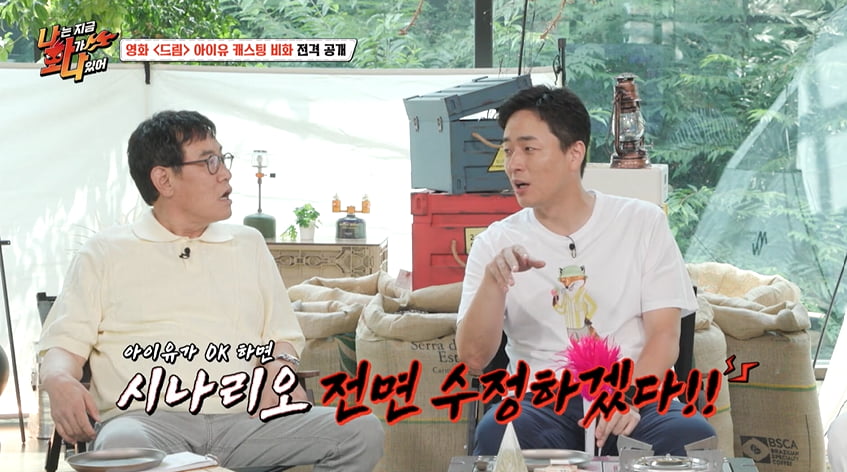 Director Lee Byung-hun of the movie 'Dream' revealed the behind-the-scenes story of IU casting.
Film director Lee Byung-hun, actors Kim Eui-seong and Yang Hyun-min appeared in the MBC Every1 Lifetime entertainment program 'I'm Angry Now' (hereinafter referred to as 'Nahwana'), which aired on the 29th.
On this day, film director Lee Byung-hun mentioned the box office performance of the movie 'Dream'. Director Lee Byung-hun, who has successfully directed a number of works such as 'Twenty' and 'Extreme Job', was asked by Park Myung-soo, "If you do well like this, you won't be angry." Next, Lee Kyung-gyu mentioned 'Dream', and Lee Byung-hun said, "I don't think it's a failure. It's selling well overseas."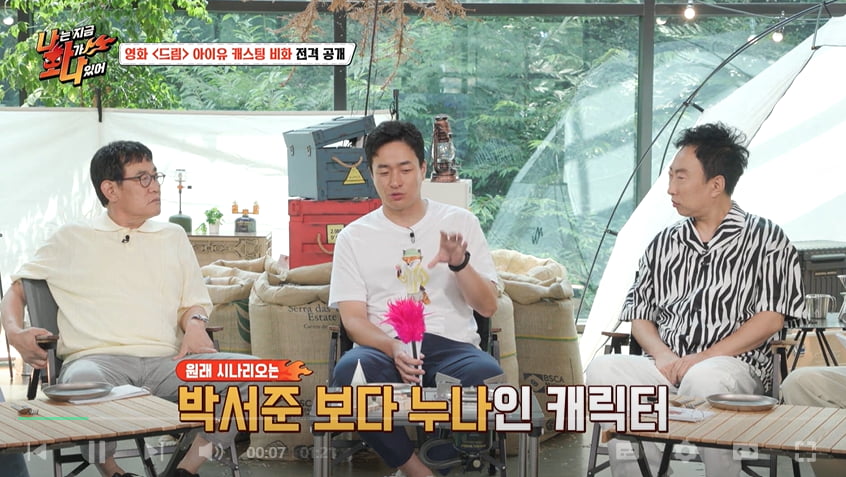 The members of 'Nahwana' asked director Lee Byung-hun who the actor would be. Director Lee Byung-hun mentioned "Park Seo-joon and IU," and Park Myung-soo joked, "But did you do that?" Regarding his close relationship with IU, director Lee Byung-hun said, "They have similar personalities. We don't have the personality to tell someone first. We respect each other, but we couldn't talk much." Dex said that IU is famous for giving holiday gifts to acquaintances, and Park Myung-soo also boasted of the gifts IU sent. However, director Lee Byung-hun said that he did not receive a separate gift.
As for the reason for casting IU in 'Dream', director Byung-Hun Lee said, "The character is 'So-Min', but she is an older sister than Seo-Jun Park, so her age did not match. During a casting meeting, one of the staff members put her at the top of the list. I asked if it was at the top, and he said he was a fan."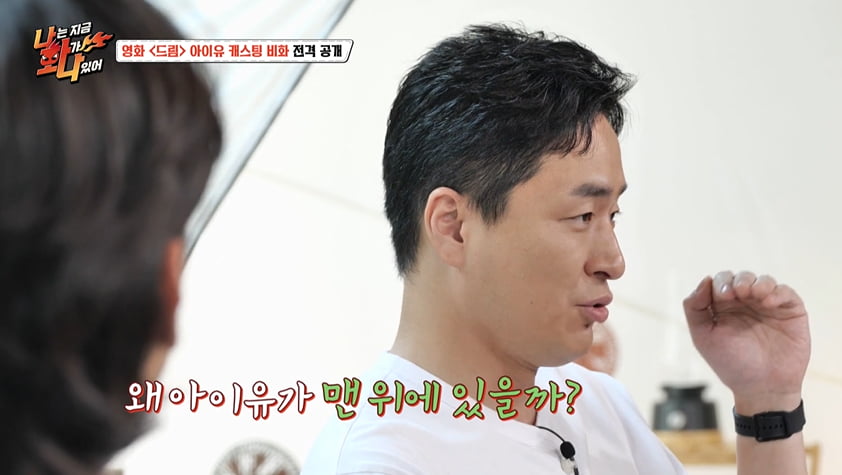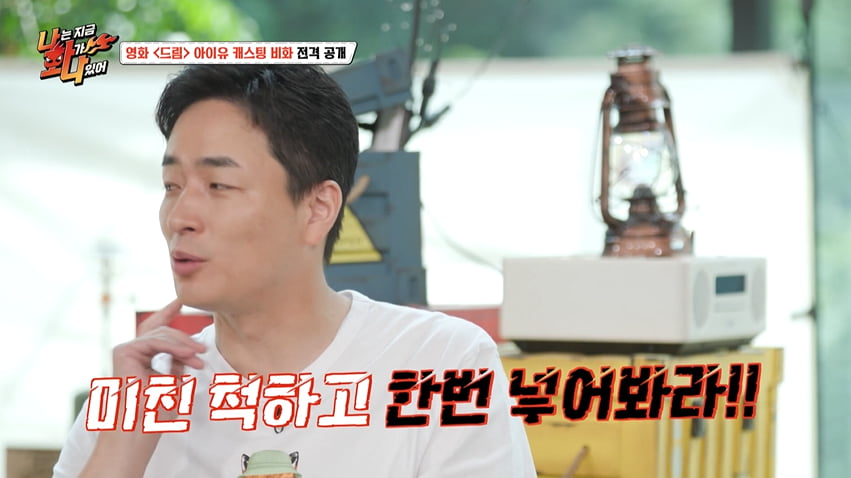 He added, "I'm a fan too, so pretend you're crazy and try putting it in. If IU said it, he said he would revise the scenario. (IU) readily accepted, so after a week, we started revising the scenario."
Director Lee Byung-hun working with writer Kim Eun-sook through the drama 'Everything Will Come True'. Park Myung-soo said, "If we do it together, it will be a hit," and Director Lee Byung-hun said, "There is a sense of pressure for that, and the content market industry is difficult these days. Let's endure under the shadow of writer Kim Eun-sook." He also said, "I think this will be the first project where I don't participate in the script. I'm nervous."
Director Lee Byung-hun wrote the screenplay for the movie 'Sunny'. Revealing creative episodes like the swearing battle in 'Sunny', he said, "You left a long section blank for swearing battles. The order I received here sounds like swearing, but when interpreted, it was not a swearing, but a Jeolla-do dialect." Dex reenacted the swearing battle scene of 'Sunny', and Park Myung-soo burst into laughter, saying, "Dex is doing the hardest thing I've ever seen. I want to look good to the director."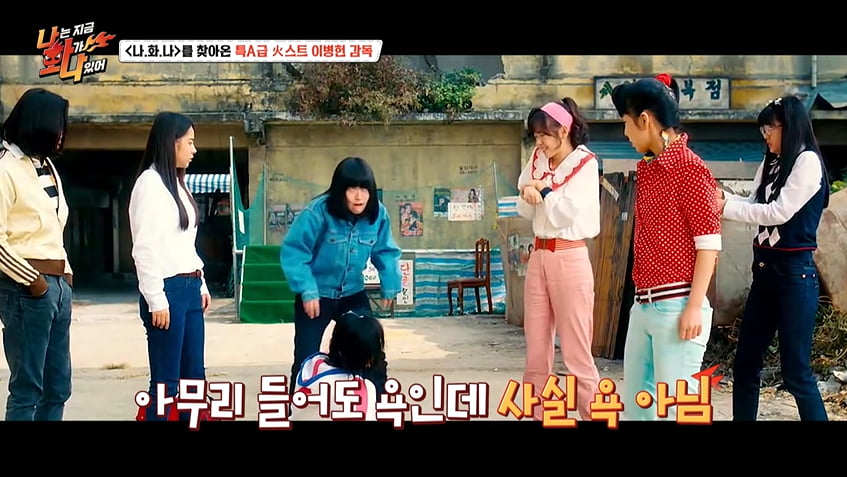 Actors Kim Eui-seong and Yang Hyun-min, who appeared together, also explained episodes about director Lee Byung-hun. When Yang Hyun-min was asked what choice he would make in the simultaneous casting of directors Lee Byung-hun and director Bong Joon-ho, he replied, "Director Bong Joon-ho should do it." He then said that he would choose director Bong Joon-ho even on the condition of a 10-fold guarantee.
Park Myung-soo asked if the three of them had ever had a drink, and Kim Eui-seong said, "I did a lot before I reached 10 million." Hearing this, he explained, "Of course, I became a director, but since I don't drink much outside, I usually like to follow my seniors around, but around the time of the movie 'Twenty', the seniors were too busy, so I was sorry to contact them. I have a cautious personality." did. Upon hearing that, Eui-seong Kim jokingly said, "Exactly after 10 million. It may be a coincidence, but since I met IU."
Reporter Ha-neul Lee, Ten Asia greenworld@tenasia.co.kr