TV
Drama 'My Lovely Liar' actors Hwang Min-hyun and Kim So-hyun kiss after confessing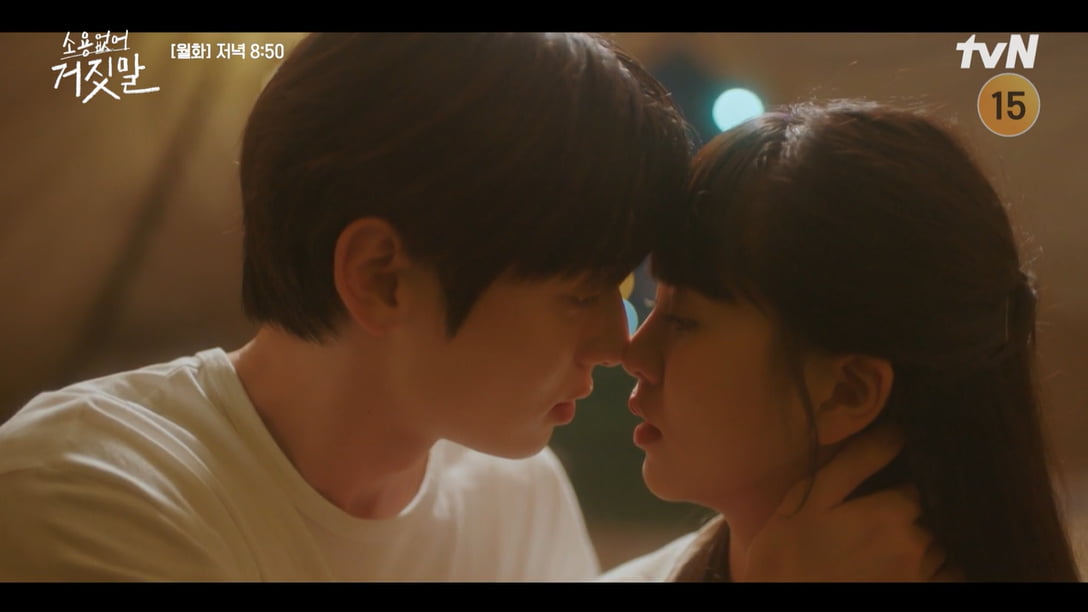 In 'My Lovely Liar', actor Hwang Min-hyun confessed his sincerity to Mok Sol-hee and kissed her.
On the 9th episode of tvN's Monday & Tuesday drama, 'My Lovely Liar', which aired on the 28th, Kim Do-ha (Hwang Min-hyun) told Mok Sol-hee (Kim So-hyun) all the anecdotes from the past.
On this day, Mok Sol-hee asked Kim Do-ha about an anecdote with Choi Eom-ji (played by Song Ji-hyun), who was his ex-girlfriend. In response to Mok Sol-hee's question, "What kind of person were you? That woman," Kim Do-ha honestly confessed, "We were each other's first love, and we really liked each other. I was the only one who fell apart when I went to college in Seoul, but I thought it wouldn't be a problem. At that time," he honestly confessed.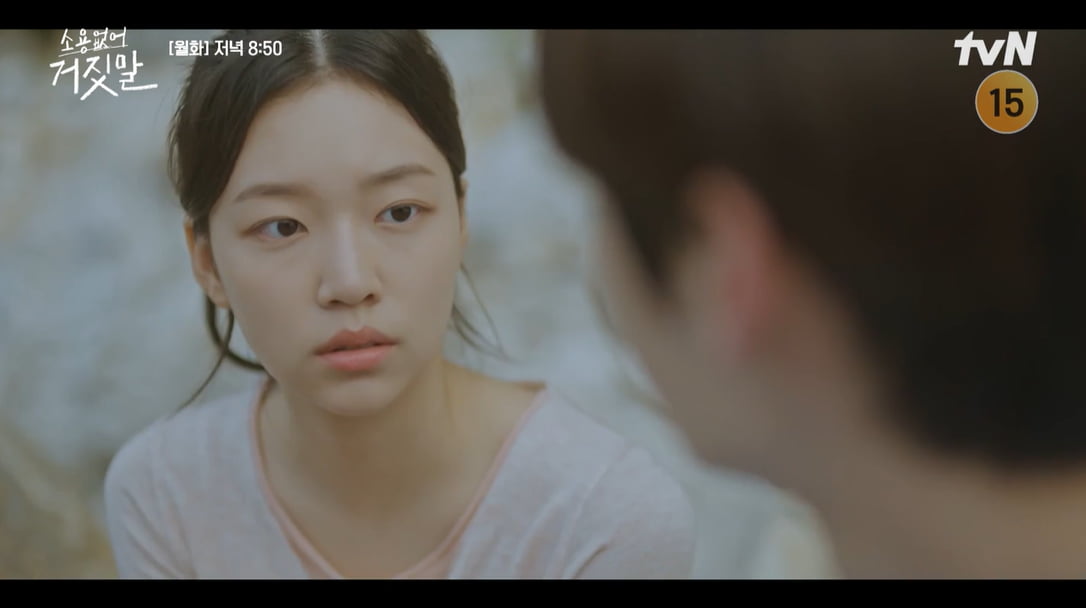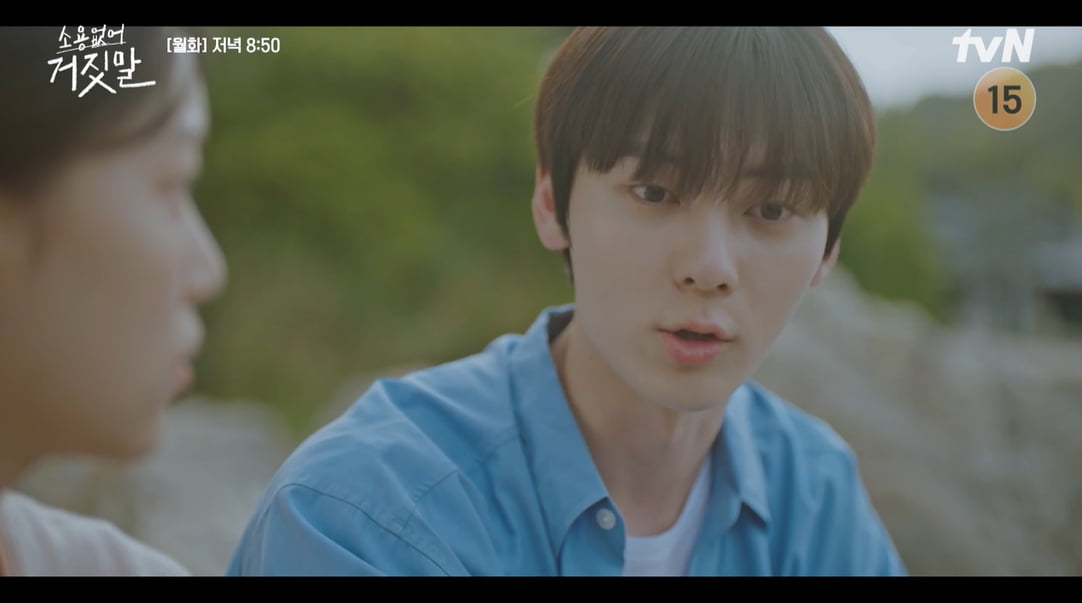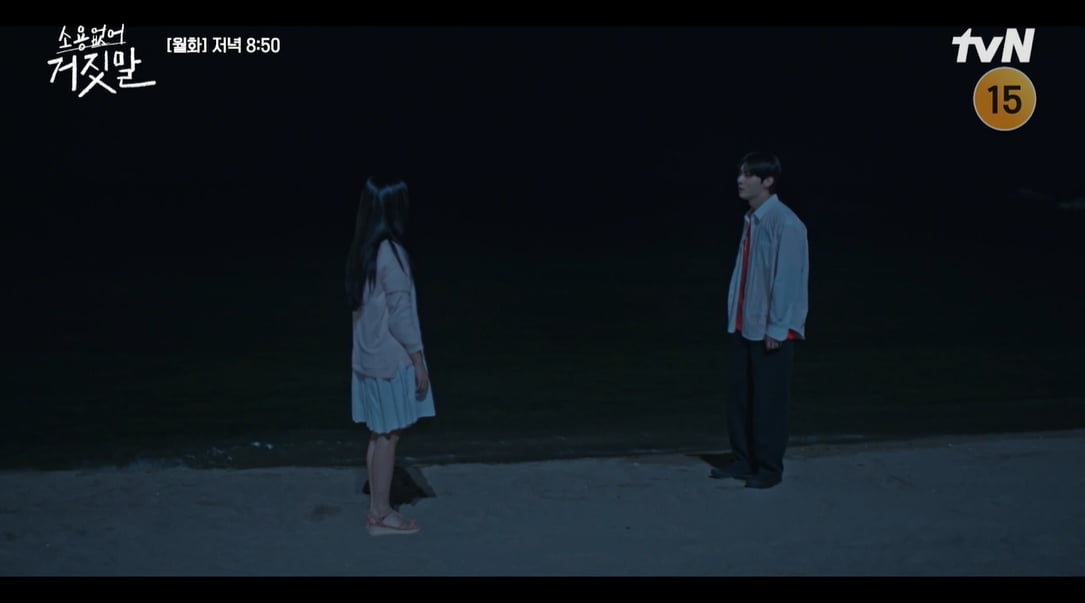 While Kim Do-ha was dating, he was tired of his girlfriend Choi Eom-ji's obsession and self-harm attempts. After saying goodbye, Choi Eom-ji held up a piece of glass on the beach and cut her wrist. Surprised, Kim Do-ha stopped the bleeding, and Choi Eom-ji said, "I will die without you, I will die." Tired of this, Kim Do-ha turned around and said coldly, "If you want to die that much, die."
Afterwards, Kim Do-ha, who was arrested by the police, was investigated for the murder of Choi Eom-ji. At that time, Kim Do-ha, who wiped Choi Eom-ji's blood with her own clothes, became a suspect. Kim Do-ha's mother told her son who was imprisoned, "A lawyer will come soon. His body hasn't been found yet, so this can be cleared of charges. Mom, you know it's an important time right now. Let's just pass the warrant review."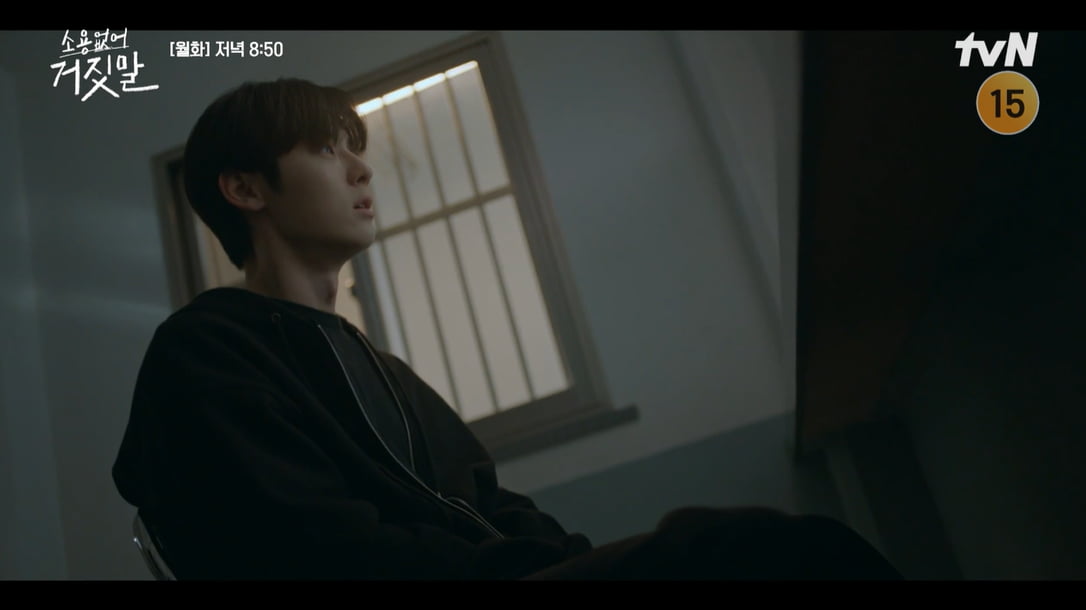 The detective asked Kim Do-ha, "I found traces of blood from you and Choi Eom-ji on the clothes you were wearing that day. Choi Eom-ji, did you kill him?" As a result, Kim Do-ha, suffering from guilt over Choi Eom-ji's death, made a false statement, saying, "Yes. I killed him," but was acquitted due to a reversal of the statement and insufficient evidence.
To Mok Sol-hee, Kim Do-ha said, "That's why I overturned my statement. Deuk-chan hyung made an alibi for me, and it ended without charges being made without the mother's body being found. After that, I changed my name. If I hadn't said that at the time, I wouldn't have died. I shouldn't have said that. Even if I said other bad things, I wouldn't have told you to die."
Mok Sol-hee, who heard this, said, "I couldn't help but hear it as a lie. They say they didn't kill them with words, but they seem to think they actually killed them. But when I heard it, it's true that Kim Do-ha and Kim Seung-ju didn't kill them. You didn't kill them." did.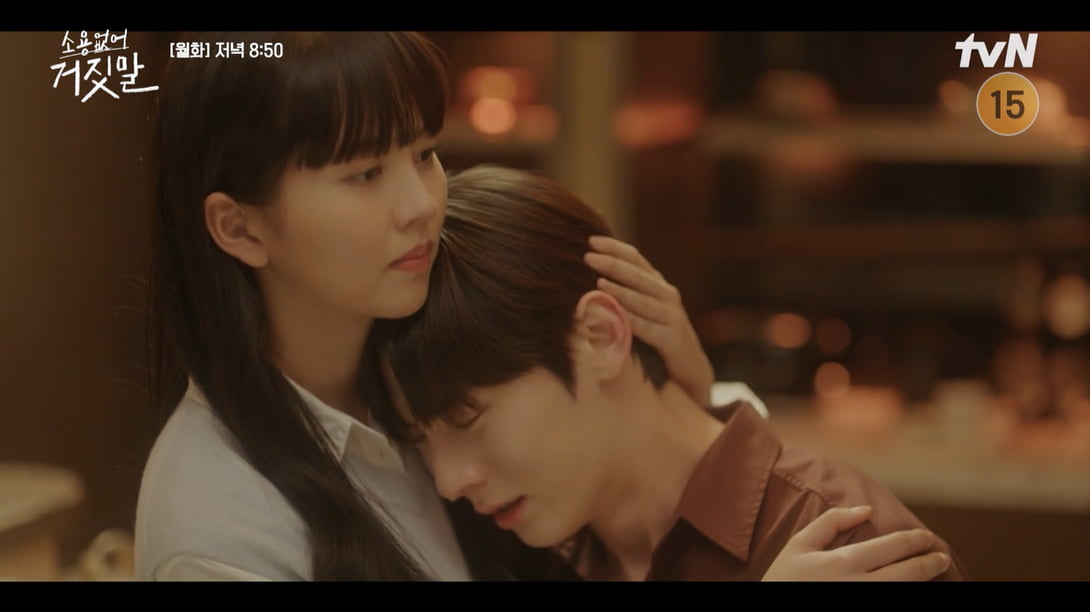 Kim Do-ha expressed his curiosity to Mok Sol-hee, who believed in him. Kim Do-ha asked, "Why did you suddenly believe me? It sounded like a lie." In response, Mok Sol-hee said, "I don't know either. I think he wanted to trust Doha more than me, whom he had relied on for 27 years."
Afterwards, Kim Do-ha asked, "I have a question. How does a promise sound? It is a sincere promise, but it may change later." In response, Mok Sol-hee replied, "If you are sincere at the time you say it, it sounds true." Kim Do-ha asked back, "I can hear the words 'I will love you forever' as the truth."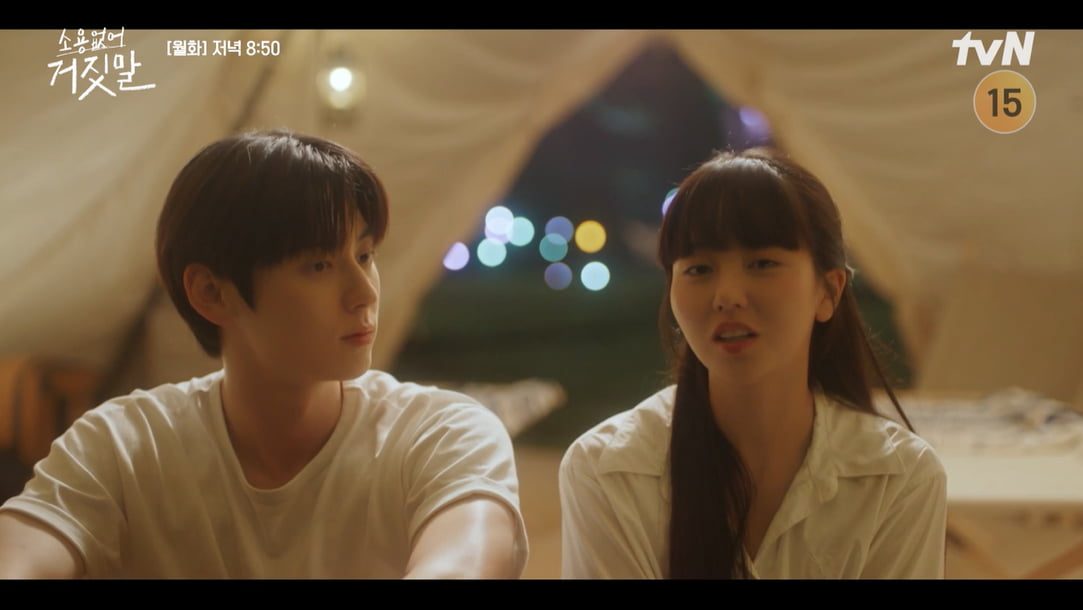 Mok Sol-hee explained that there are many variables. He said, "I tell my clients not to believe in promises or commitments and to get a clear answer. For example, 'I like you the most right now'?" Kim Do-ha looked at Mok Sol-hee's face and kissed Mok Sol-hee, saying, "The one I like the most right now is Mok Sol-hee."
Choi Eom-ho (Kwon Dong-ho) kidnapped Shaon (Lee Si-woo) and threatened Kim Do-ha. Kim Do-ha came out to meet Choi Eom-ho. In response, Choi Eom-ho threatened, "Today I will cut you into pieces and throw them one by one anywhere on the street. Your mother will search for you for the rest of her life like me." Kim Do-ha begged, "Umji didn't do that. I did a lot of wrongs to Umji, but I didn't kill him."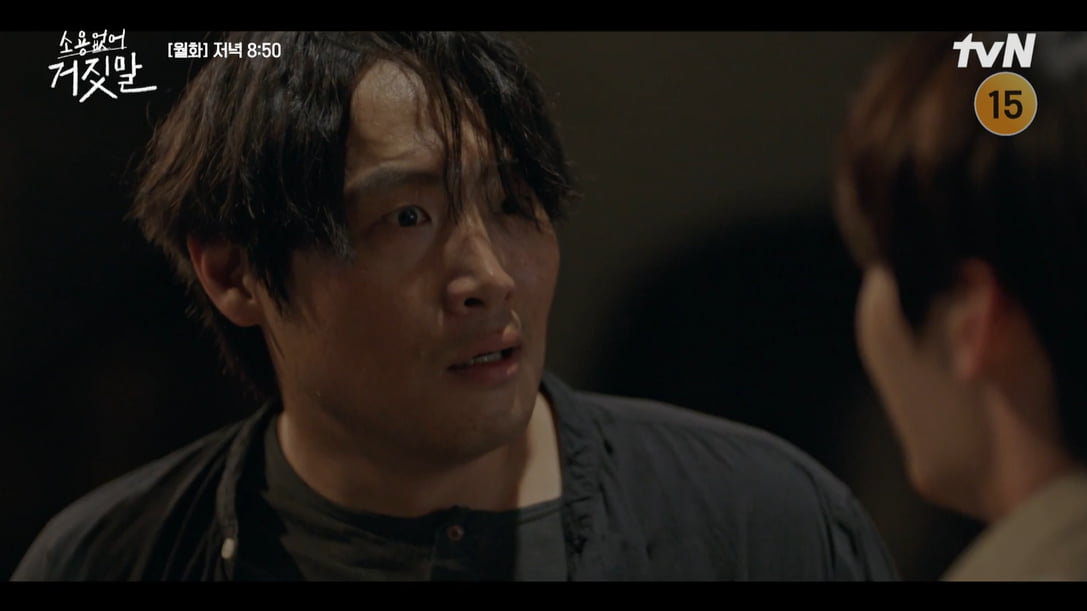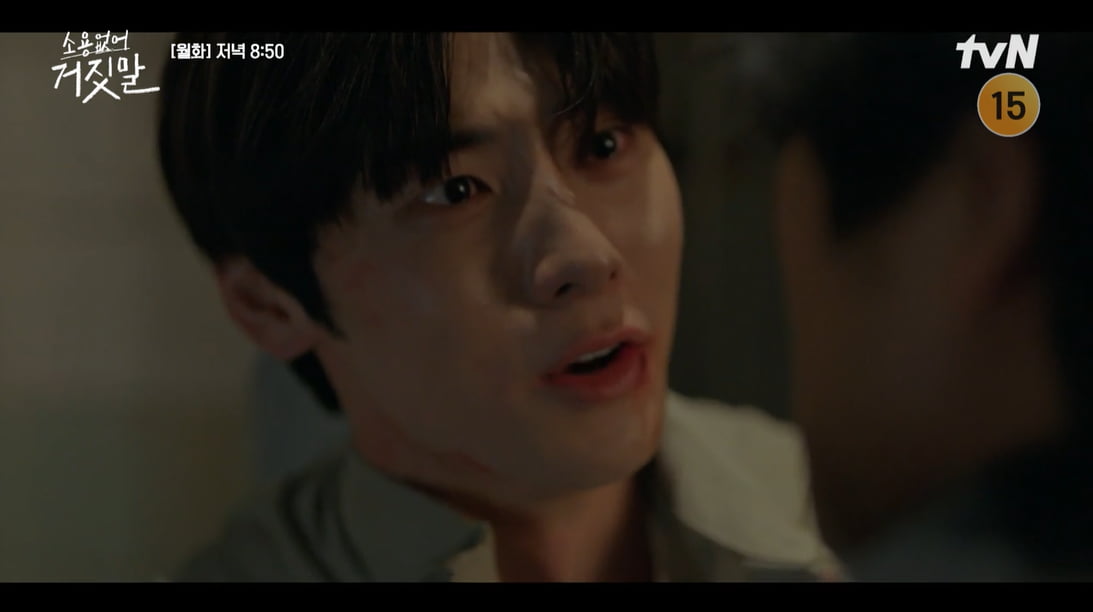 However, Choi Eom-ho did not believe the word suicide. Kim Do-ha said, "Because I was his dream, but because I said we should break up. I will live with a sorry heart for him for the rest of my life." Unable to contain his anger, Choi Eom-ho grabbed a knife and rushed at Kim Do-ha. At this time, Kang Min (Seo Ji-hoon), who knew that the suspect in Choi Eom-ji's murder was Kim Do-ha, saved Kim Do-ha from Choi Eom-ho.
Reporter Ha-neul Lee, Ten Asia greenworld@tenasia.co.kr