TV
Drama 'The Uncanny Counter 2' actors Jin Seon-kyu and evil spirit Kang Ki-young killed and finally became one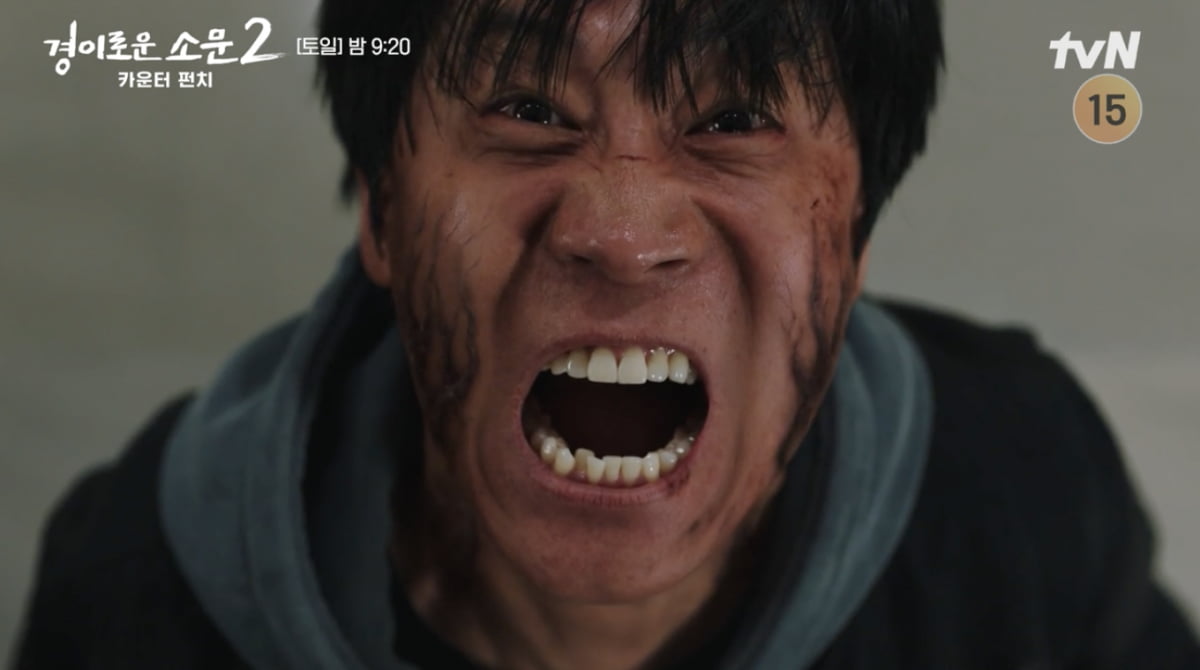 In 'The Uncanny Counter 2', actor Jin Seon-gyu killed Kang Ki-young, and the two became one.
In the tvN Saturday and Sunday drama 'The Uncanny Counter 2', which aired on the 27th, Ma Ma Seok (played by Jin Seon-gyu) was portrayed as a complete demon.
On this day, Pil-gwang (played by Kang Ki-young) said, "So rumors became like that, and that power disappeared. What I want has to change. The power you can't use properly even if you have it. You will become one with me. Then no one will be able to stop me." Tried to kill Mazu-seok. Momentarily, as Rumor (played by Jo Byeong-gyu) came to his senses, Maju-seok received the power of the ground and was overpowered by Maju-seok.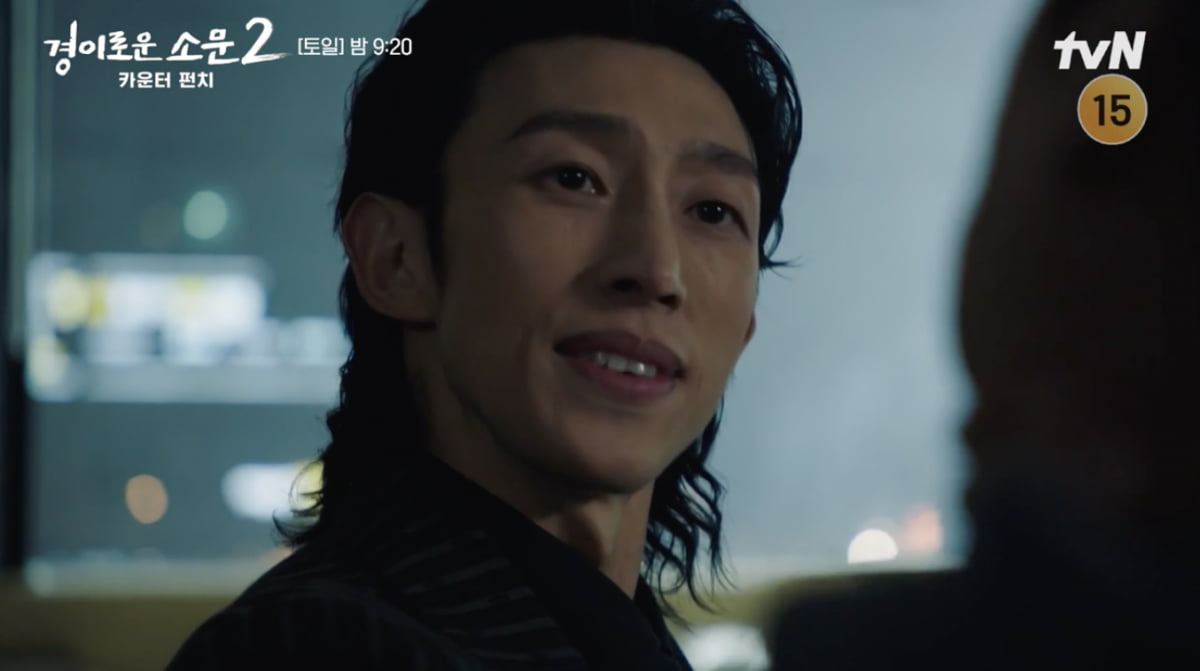 The rumor that came back to mind asked for the whereabouts of Mazu-seok. In response, Hana Do (played by Sejeong Kim) said, "There is something you need to know. Maju-seok and your grandmother met while you were lying down." Afterwards, rumors headed to the prison and waited for the seat.
Gamo-tak (played by Yu Jun-sang) dragged the police bus and moved Lee Chung-jae (played by Kim Hyun-joon), and soon after, Jeok-bong Na (played by Yoo In-soo) sniffed, saying he had smelled the mazu-seok. Right away, Mazu-seok appeared and showed strong power, preventing the police and counters from using their power. Maju-seok, whose demonic power became stronger, controlled the evacuation vehicle that Gamo-tak boarded. Even Do Hana, Chu Mae-ok (Yeom Hye-ran), and Na Jeok-bong's vehicle. He recklessly stole the vehicle for revenge.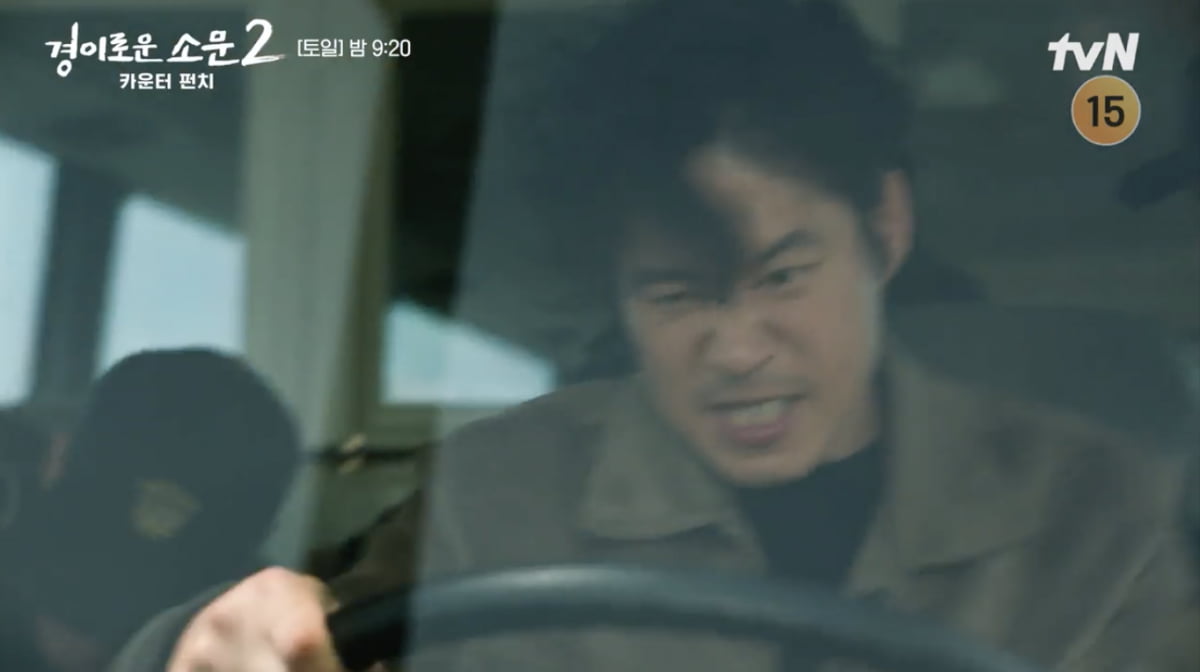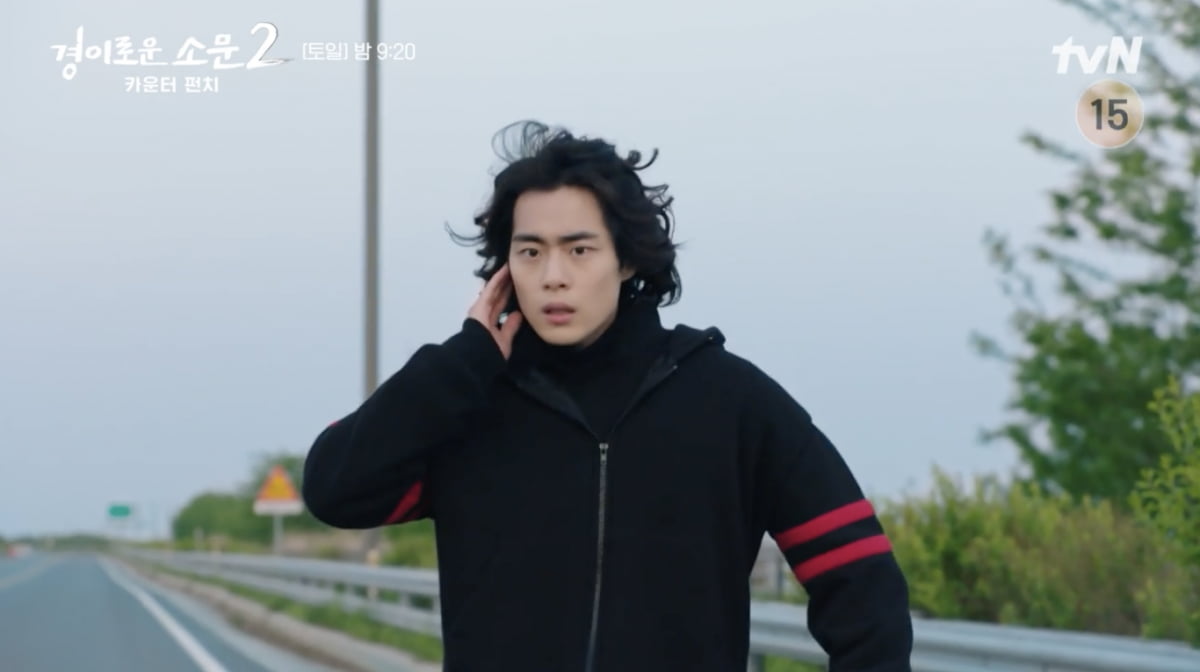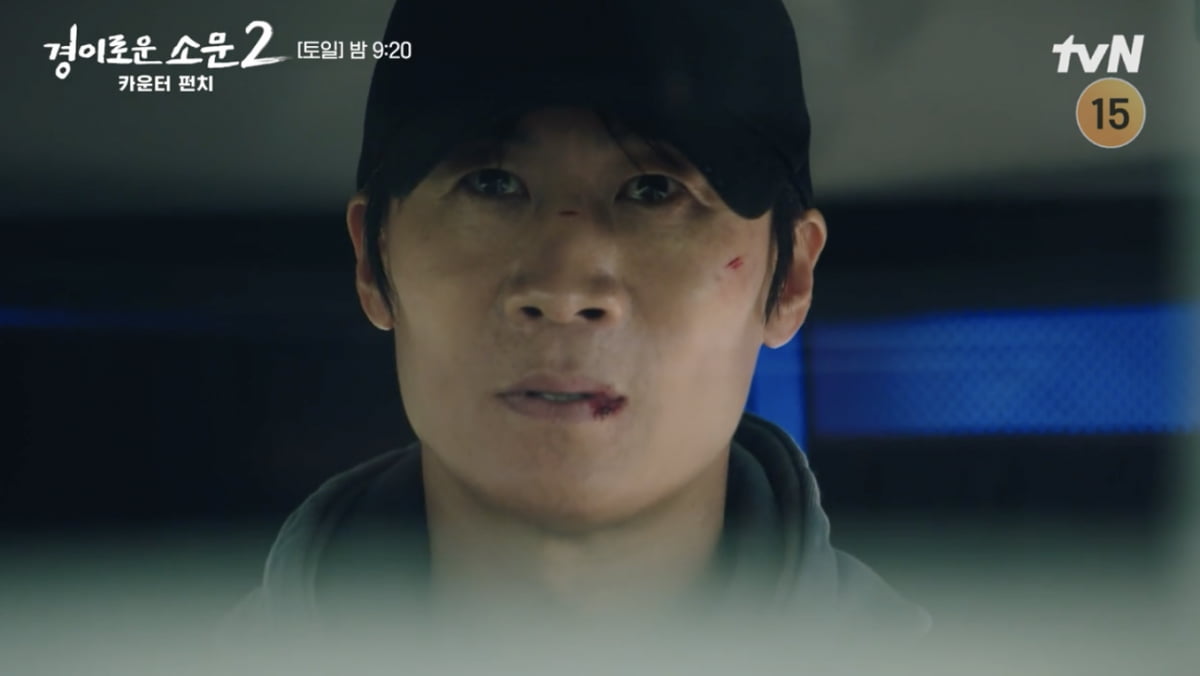 Maju-seok, who stole the convoy, headed to the memorial park where his wife Min-ji (Hong Ji-hee) was. Maju-seok tried to kill Lee Choong-jae by saying, "You have to apologize to Min-ji with death. And I will pay for my sins with death here." However, her mother Jeong-ae (played by Seong Byung-sook) ran into a stone seat on her way out after finishing the memorial service. The demon, who was able to freely control Maju-seok's body, strangled Jeong-ae.
The evil spirit encroached on the body of the majuseok and even threatened the life of the counter rumor. Maju-seok realized the seriousness of the situation and tried to get rid of the demon himself, but failed. The demon sarcastically said, "Now you can't die at will without my permission. I'll complete your revenge. I'll kill all of you, including your lonely mother."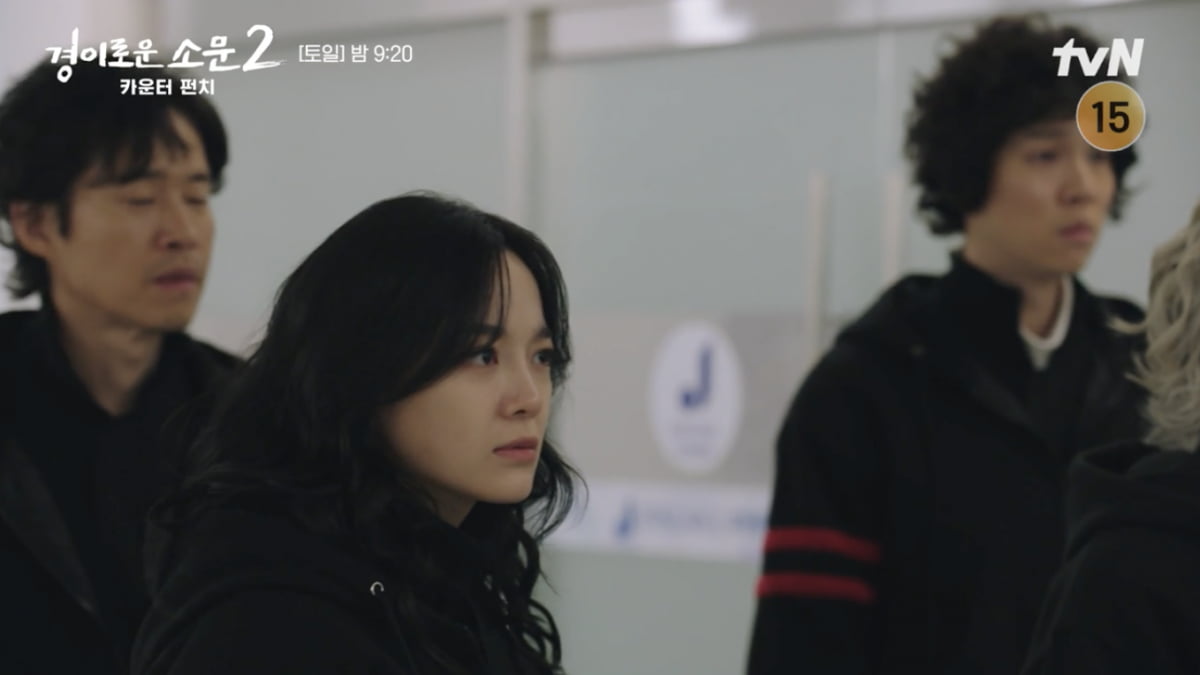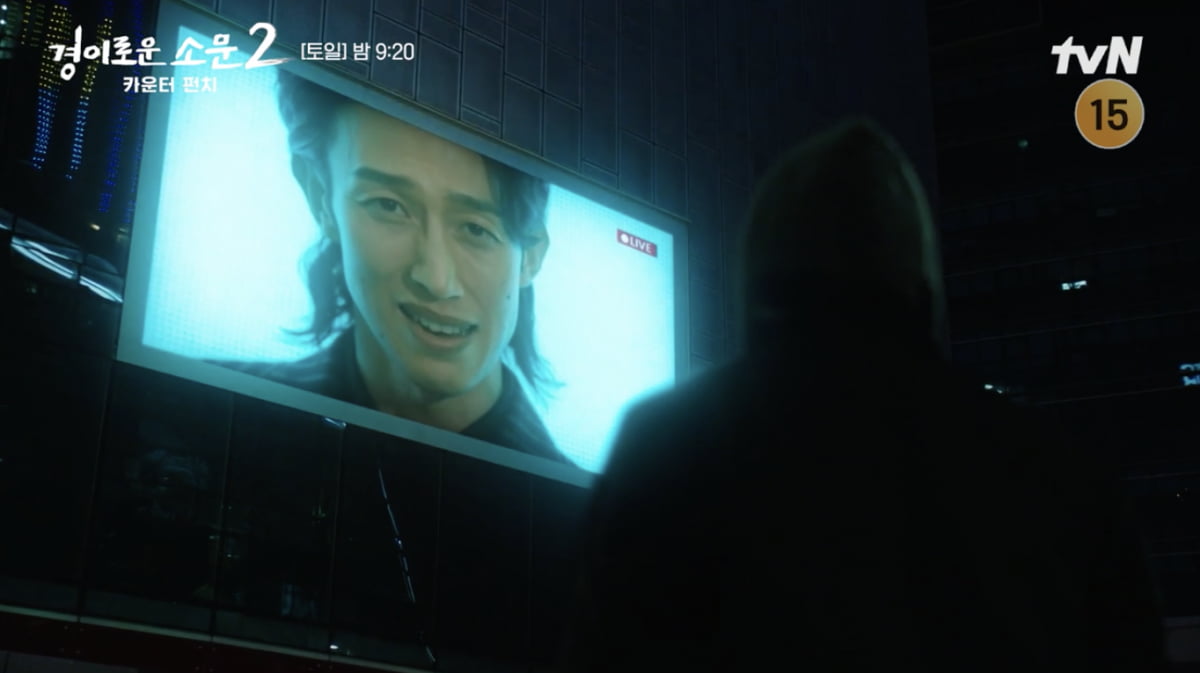 A rumor that I heard the words of the majjaseok muttering that something was wrong with a tone full of regret. He told the counters to persuade the majuseok. In response, Dohana suggested, "How about using the land to deliver it to the mazu-seok?" Rumors used the power of the ground to say, "I know. That this wasn't what you wanted, that you wanted to stop, and that it's not too late." However, Mazu-seok thought it was already too late. Rumor heard this and begged, "Mister, I will never give up. Come back, Mister."
Pil-gwang, who killed Choong-jae Lee, broke into the broadcasting station with the body. Pil-gwang held a press conference and confessed that he was behind the Baekdu Planning & Construction scam and that he was the real culprit who killed Min-ji. Ma Ma Seok, who saw this, couldn't hide his anger, saying, "Here is the truth of your wife's death," and stopped walking toward the rumor and headed to the broadcasting station.
Pil-gwang, who found Maju-seok, mocked him, saying that he was the real culprit. Pil-gwang said, "Yes, it was me. I killed your wife and your child. That's why your anger should have been directed at me in the first place." Unable to hold back his anger, Ma Seok strangled Pil-gwang and ate his soul. This is what Phil Gwang wanted. Pil-gwang was satisfied, saying, "Yes. This is my seat. I will live forever inside you." After that, the voices of the two overlapped and appeared as one.
Reporter Ha-neul Lee, Ten Asia greenworld@tenasia.co.kr