TV
Announcer Kim Dae-ho, fulfilling his bucket list in 11 years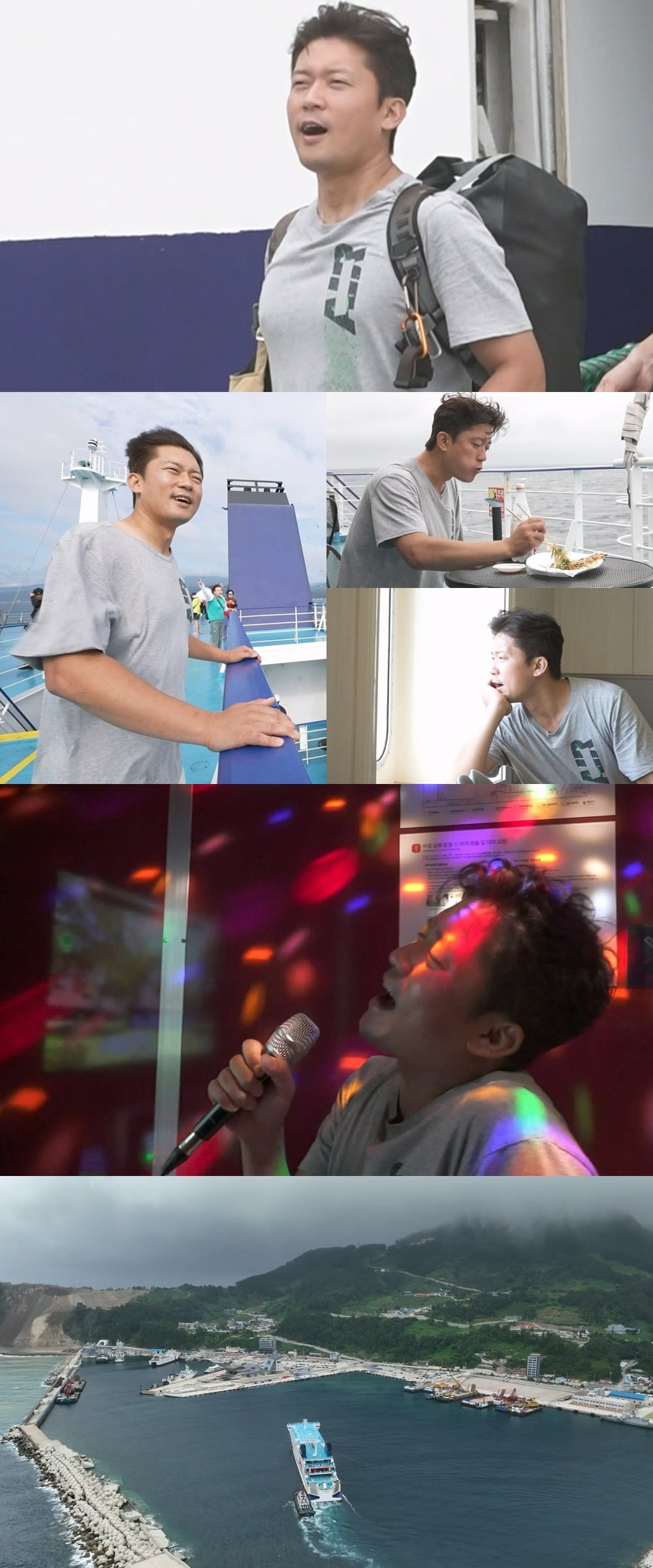 Announcer Kim Dae-ho returns to Ulleungdo, the island of dreams, after 11 years. Ahead of the realization of the bucket list, expectations are high on what kind of fun Kim Dae-ho's trip to Ulleungdo will bring.
In the MBC entertainment show 'I Live Alone', which will be broadcast on the 25th, Kim Dae-ho's appearance on a cruise heading to Ulleungdo will be revealed.
Kim Dae-ho said, "I'm going to Ulleungdo, the island of heavenly blessing," and expresses excitement ahead of re-entry to Ulleungdo, which he visited once 11 years ago as a rookie announcer. In the last broadcast, Kim Dae-ho mentioned the romance of living in Ulleungdo as a bucket list, saying, "I want to live in Ulleungdo." Expectations are high for his trip to Ulleungdo this time.
Kim Dae-ho feels the popularity of the 'trend' from the cruise ticket office. Cruise passengers praise Kim Dae-ho's real life, saying, "He's handsome." Kim Dae-ho, who finally boarded the cruise to Ulleungdo, admires the class of the cruise, like a hotel, where everything is available, from the escalator to the sea view shop and karaoke room.
Facing the refreshing sea breeze on the departing cruise, Kim Dae-ho couldn't hide his excitement at the first step toward realizing his romance, saying, "I feel so good." As the wind gradually gets stronger, he does not stop laughing even when he is forced to open his belly.
Kim Dae-ho enjoys the cruise trip to Ulleungdo, enjoying leek pancakes and acorn jelly on a cruise with a stunning sea view, followed by 'Hon. His lively live performance, which is rich in emotion, will remind you of Gian 84 and confirm the unbroken presence of '84 Tooth'.
The appearance of Kim Dae-ho heading to Ulleungdo, the 'Island of Dreams' to realize the bucket list, can be confirmed through 'I Live Alone', which is broadcasted at 11:10 pm on the same day.
Reporter Tae Yuna, Ten Asia youyou@tenasia.co.kr