TV
Kyunghye Park. The vitality of 'Useless Lies'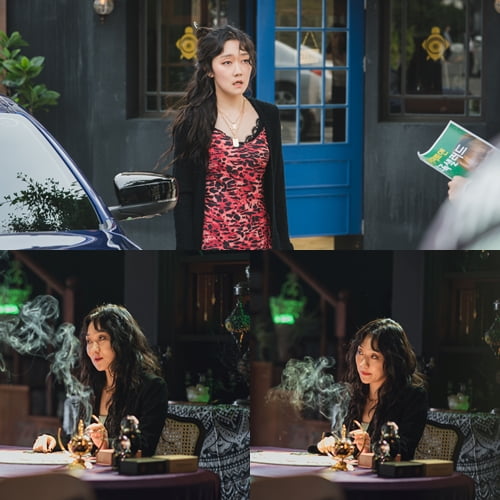 Actress Park Kyung-hye's wild charm is invigorating the play.
While tvN's Monday-Tuesday drama 'It's Useless Lies' stimulates the excitement of viewers and gets a hot response every day, attention is focused on Park Kyung-hye, who catches the eye every time she appears.
Park Kyung-hye is making viewers fall into the work by showing acting reminiscent of a real tarot master with clear lines and intense facial expressions as well as natural gestures that bring out the details of the fingertips. She completes 'Cassandra' by adding subtle eyes to her solid acting skills, completely immersed in the character. It made it impossible to imagine Cassandra other than her.
In addition, the outstanding express breathing with the other actor is also gaining favorable reviews. In the play, she helps Mok Sol-hee (Kim So-hyun) run the Tarot Cafe, and sometimes she is lively and sometimes resolute, giving Sol-hee a lot of strength. On the other hand, with Baek Chi-hoon (Ha Jong-woo), Sol-hee's bodyguard, he is active as a laughing button for viewers, exuding a sibling chemistry.
As such, Park Kyung-hye is playing the role of lubrication of the play with her unique presence, drawing more attention to what kind of activity she will show during the remaining episodes.
As if to prove their charm, their recent moves are also fierce. In the movie 'Smuggling', Park Gyeong-hye met the audience as 'Tok-soon', a haenyeo with a weak personality behind a sharp tone, and is running on the box office road. is going to unfold.
Meanwhile, tvN's 'Useless Lies' starring Park Kyung-hye airs every Monday and Tuesday at 8:50 pm.
Reporter Ryu Yae-ji and Ten Asia ryuperstar@tenasia.co.kr