TV
Actress Go Yoon-jung, "If I had a chance, I'd like to appear in 'Geo Arcade'"
Go Yoon-jung, an actress of 'Moving', mentioned 'Earth Arcade' as an entertainment that she would like to appear in if the opportunity arises.
On the 22nd, actors Ryu Seung-ryong and Go Yoon-jung of Disney Plus 'Moving' appeared as guests in 'Salon Drip 2' of the YouTube channel 'TEO Theo'.
'Yoon Jung-ah, be my colleague, Seung-ryong-ah, you are my dodo dog | EP.3 Moving Ryu Seung-ryong & Go Yoon-jung' video, Ryu Seung-ryong and Ko Yoon-jung talked about the extraordinary father-daughter chemistry. In the play, Ryu Seung-ryong takes on the role of Jang Joo-won, the owner of a fried chicken restaurant who hides his past with superpowers and infinite regenerative abilities, and Go Yoon-jung plays Joo-won's daughter Jang Hee-soo, a student at Jeongwon High School.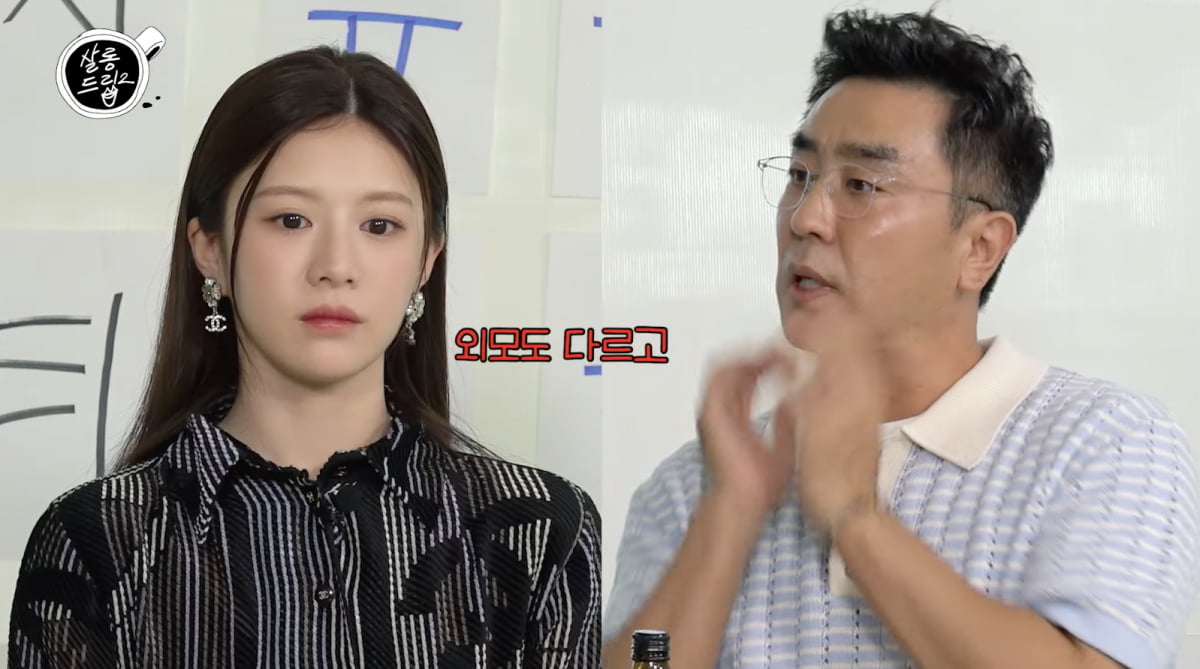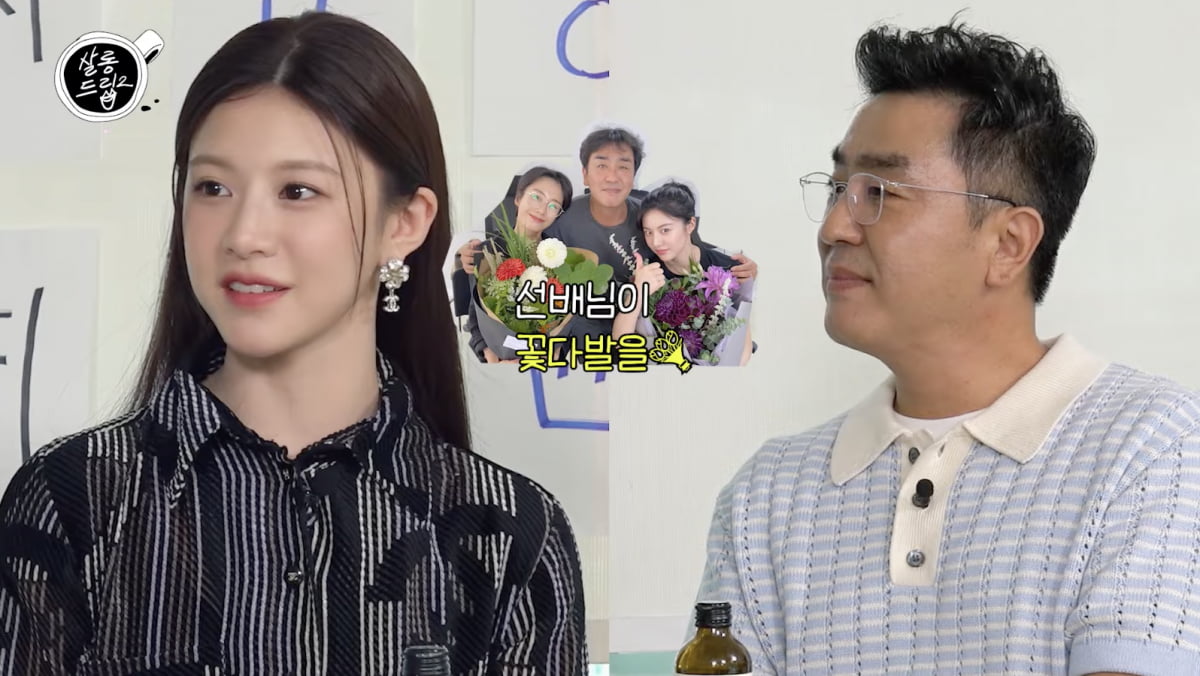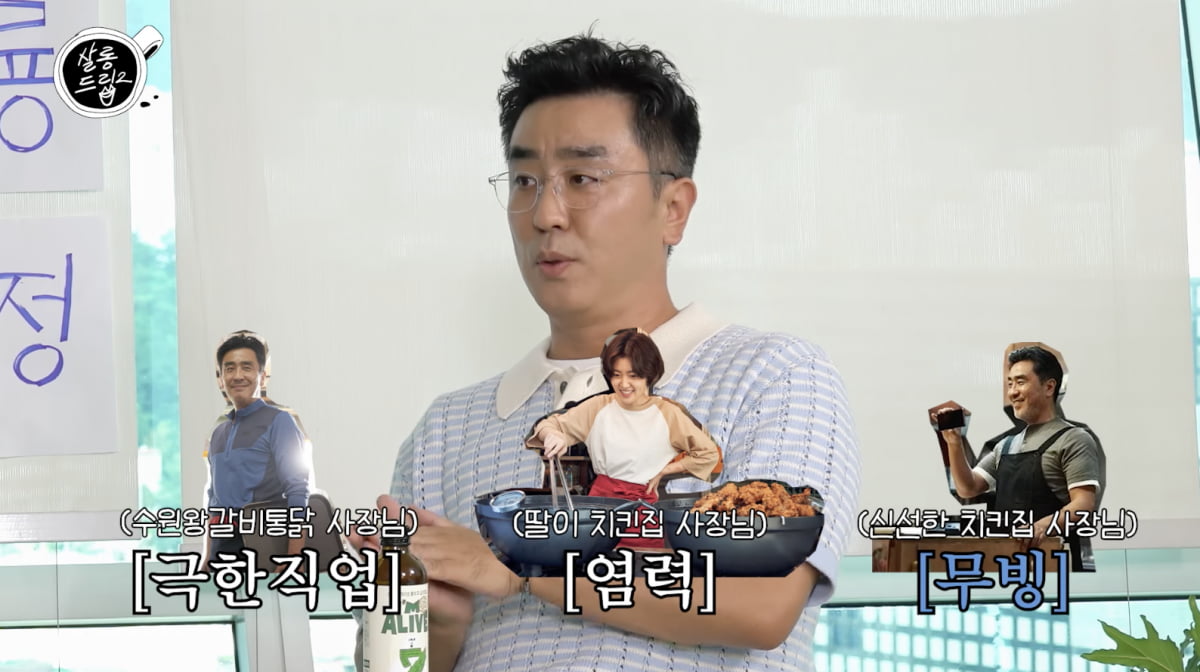 Ryu Seung-ryong said, "It was a setting where I passed on my superpowers, but I only passed on my superpowers. They have different looks and different face sizes." Then, regarding his impressions of acting as the owner of a chicken restaurant like the movie 'Extreme Job', he said, "The title of the work waiting to be released right now is 'Dak Gangjeong'. I filmed chicken commercials and chicken breast commercials, and I have a deep relationship with birds."
Go Yoon-jung recalled the time when she first met Ryu Seung-ryong, saying, "The day we first met, he prepared a bouquet of flowers. There was a bouquet of flowers in the office."
In response, Ryu Seung-ryong said, "It is a rare case. Since I came out as a family, it meant that I would try to do well in the future. I thought Go Yoon-jung would be difficult. Doesn't it look like a doll? However, he was the type who was too simple, easy-going, had a good personality, and came first. When I'm with friends my age, my mouth always hangs over my ears," he said, referring to his first impression.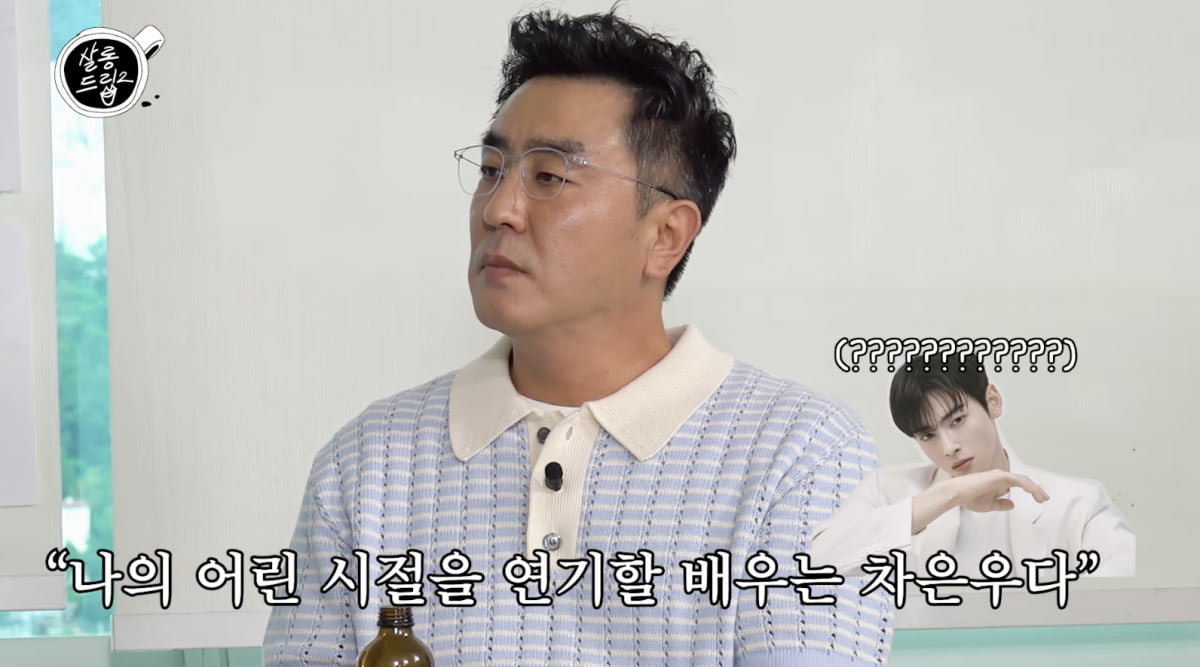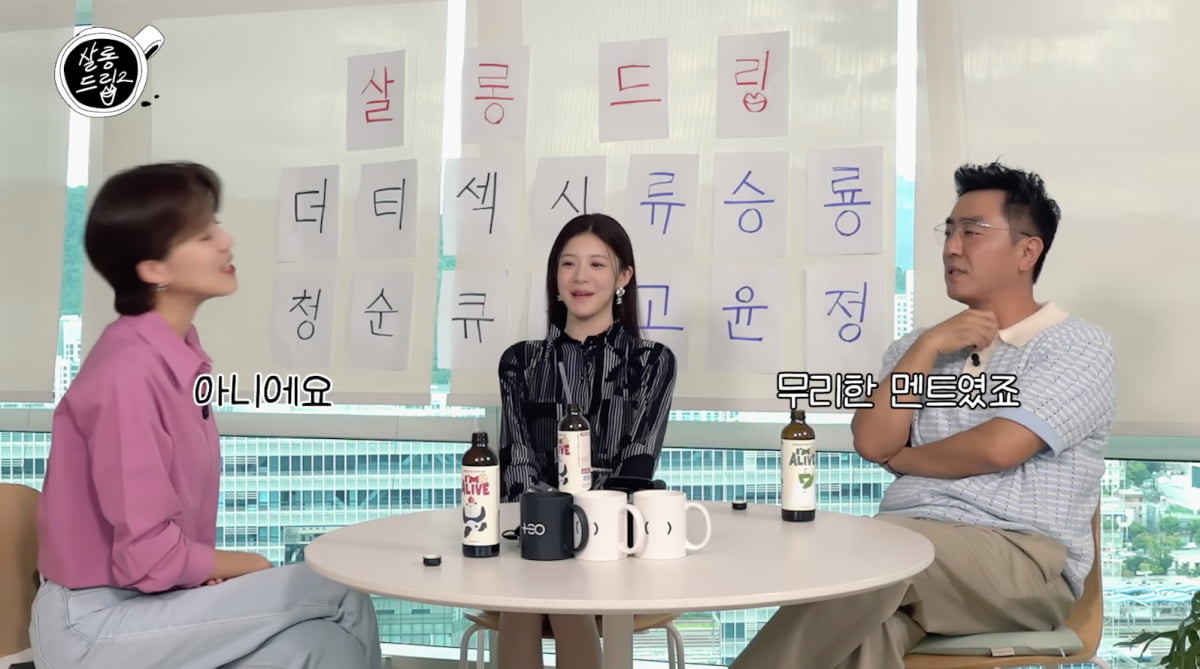 Afterwards, Jang Do-yeon said, "The remarks of actor Ryu Seung-ryong in the past became a hot topic. I picked Cha Eun-woo, a face genius, as an actor in my childhood who could contain me. Do you remember? How did you feel when you said that?" asked Ryu Seung-ryong apologized, saying, "It was an unreasonable comment," and Ko Yoon-jung said, "The senior showed me a picture from the past, but it wasn't Cha Eun-woo," and everyone burst into laughter.
Go Yoon-jung, who showed a nervous appearance with her first appearance in entertainment, recently showed a very nervous appearance on the red carpet of the 'Baeksang Arts Awards'. Go Yoon-jung said, "It was the second awards ceremony since I was born, but during the 'Blue Dragon Film Festival' it was night, so I couldn't see people well, so it was okay. I even dreamed of falling in front of the blue dragon."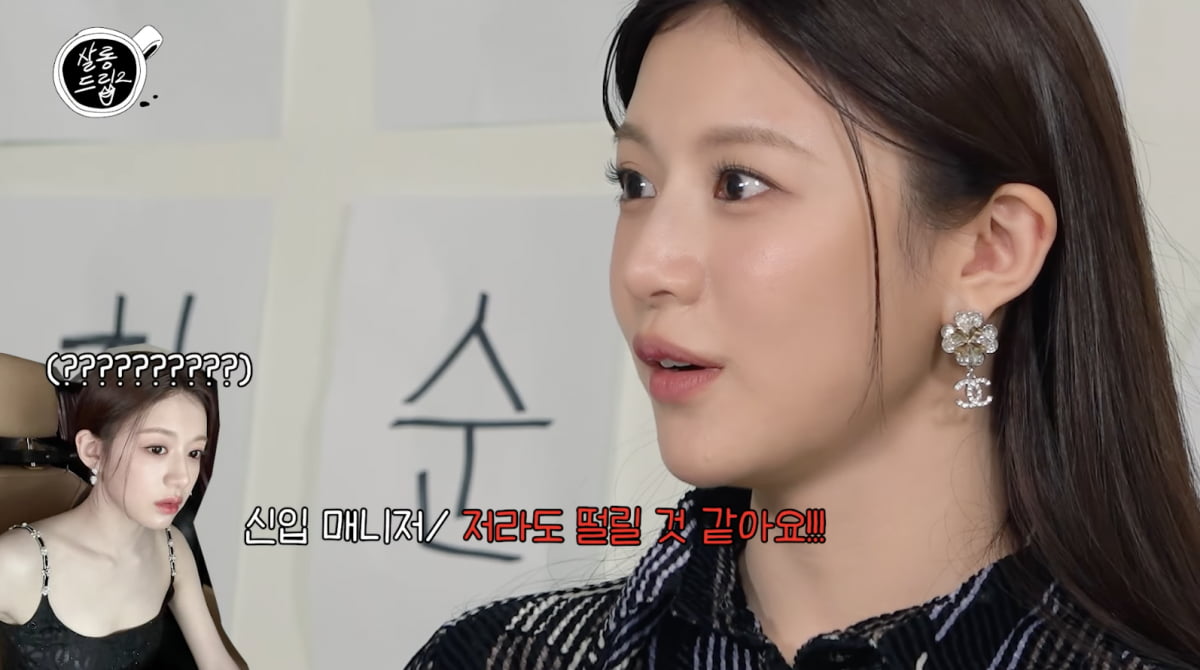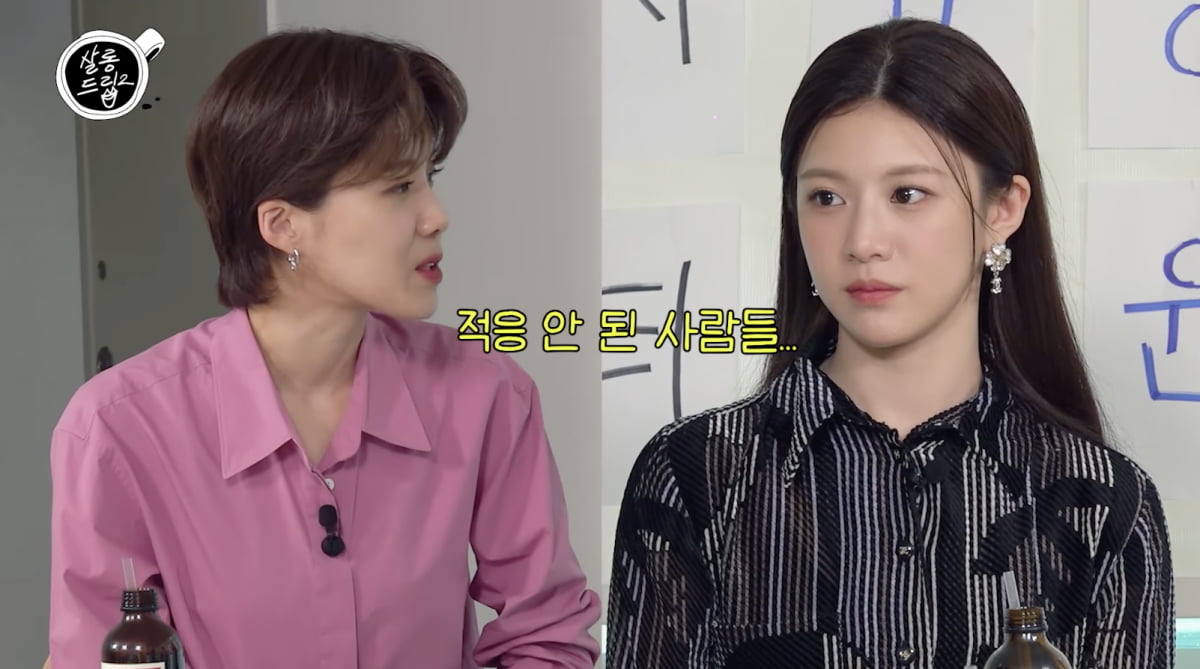 Unlike the first Blue Dragon Film Festival, Ko Yoon-jung, who said that she thought the second Baeksang Arts Awards would be okay, said, "There were too many people in broad daylight, so I was distracted. He exhaled and told me to come down."Jang Do-yeon asked, "How would you like to have a great opening again?", and Go Yoon-jung took a selfie and entered the scene cheerfully once again.
Jang Do-yeon asked if he had any desire for entertainment, and Go Yoon-jung replied, "I don't have it right now, but I want to try appearing if I can adapt and become flexible later." Jang Do-yeon, who heard this, explained, "What people want in entertainment is people who have not adapted. Especially these days, even from a viewer's point of view, it's burdensome to come out with the mindset to be funny, but people like Yoon-jung, who are naturally curious, are very precious in entertainment." did.
When asked if there was an entertainment program she wanted to appear in the future, Ko Yoon-jung showed a hesitant attitude, saying, "There was, but I don't think I should talk about it here. Shouldn't this be called Infinite Challenge (because it's Theo YouTube)?"
Upon hearing this, the production team, Jang Do-yeon, and Ryu Seung-ryong all burst into laughter. Hearing that it was okay to speak comfortably, Go Yoon-jung expressed her desire to appear in the variety show 'Earth Arcade'. Ko Yoon-jung chose Jang Do-yeon when asked who she would choose if an offer came in and she could appear with someone.
Reporter Ha-neul Lee, Ten Asia greenworld@tenasia.co.kr