TV
Cha Eun-woo and Park Gyu-young 'A Good Day to be a Dog', MBC's Wednesday drama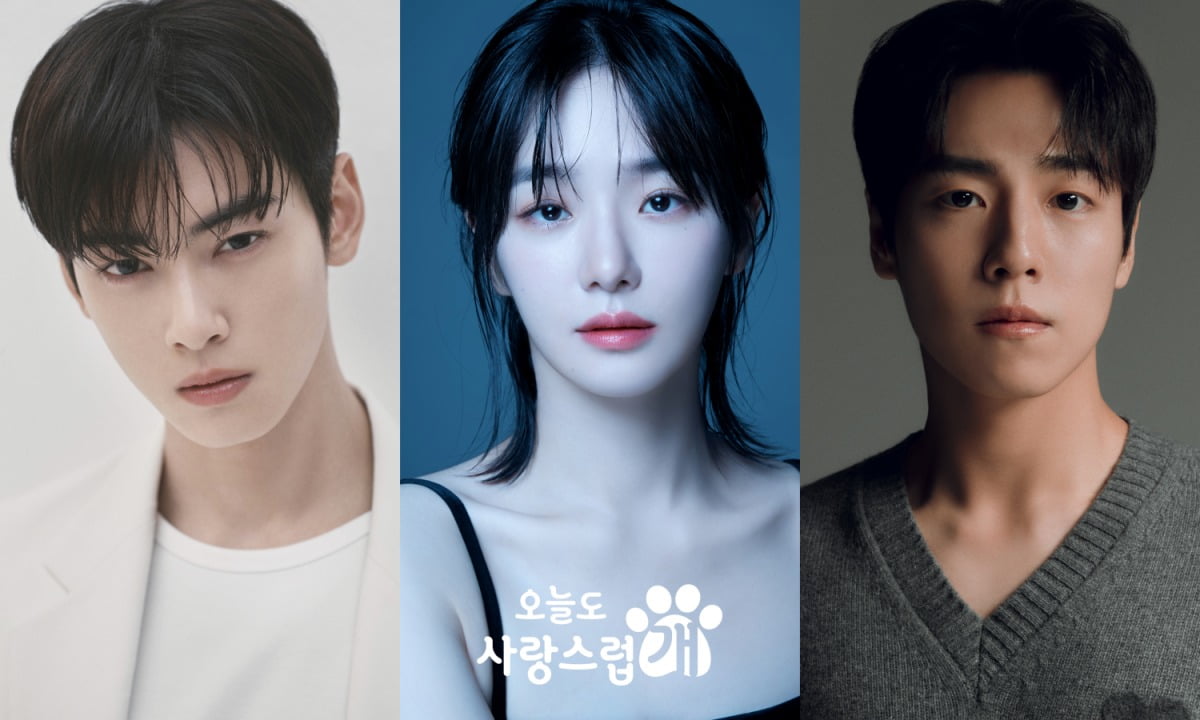 MBC will release a Wednesday drama in October.
On the 22nd, MBC announced that it was confirmed that the original webtoon drama 'A Good Day to be a Dog' will be aired once a week, every Wednesday.
'Osagae' is an unpredictable fantasy romance drama about Han Hae-na, a woman who is cursed to turn into a dog when kissed, and Jin Seo-won, a man who is the only cheat to break the curse, but is afraid of dogs. It is based on the Naver Webtoon of the same name, which was greatly loved by readers for its novel concept and solid story with repeated twists and turns.
In the role of the cursed heroine Han Hae-na, popular actor Park Gyu-young, who showed the ability to digest characters like 'Celebrity' and 'Sweet Home', regardless of genre, played the role of Jin Seo-won, who was entangled with Hae-na like fate but was afraid of dogs, in 'Ireland' and 'My Cha Eun-woo, who has built his own character in a number of works such as 'ID is Gangnam Beauty' and 'Rookie Historian Goo Hae-ryeong', plays the role. In addition, Lee Hyun-woo, who showed a wide range of acting in 'The House of Paper: Common Economic Zone', the films 'Dream' and 'Hero', was cast for the role of Lee Bo-gyeom, who hides a cool mystery behind a friendly smile.
This is not the first time that MBC has launched a drama program once a week. The Korean version of the original science fiction anthology series 'SF8', which transcends the genre of movies and dramas, and sitcom dramas such as 'Wild Boar Hunt', 'Dae Jang Geum is Watching', and 'Borg Mom', which are rural mystery dramas, have also been shown once a week.
An MBC official said, "MBC has led the Korean drama trend with flexible programming and experimental spirit before. 'A Good Day to be a Dog' is a refreshing comic romantic comedy that has a story and characters that are suitable to captivate viewers on weeknights, so we confidently decided to organize it once a week. We will continue to work hard to provide something to see."
All filming for 'A Good Day to be a Dog' was completed in April.
Reporter Tae Yuna, Ten Asia youyou@tenasia.co.kr