TV
Hong Hyun-hee's father, a Vietnam veteran, "died of gallbladder cancer"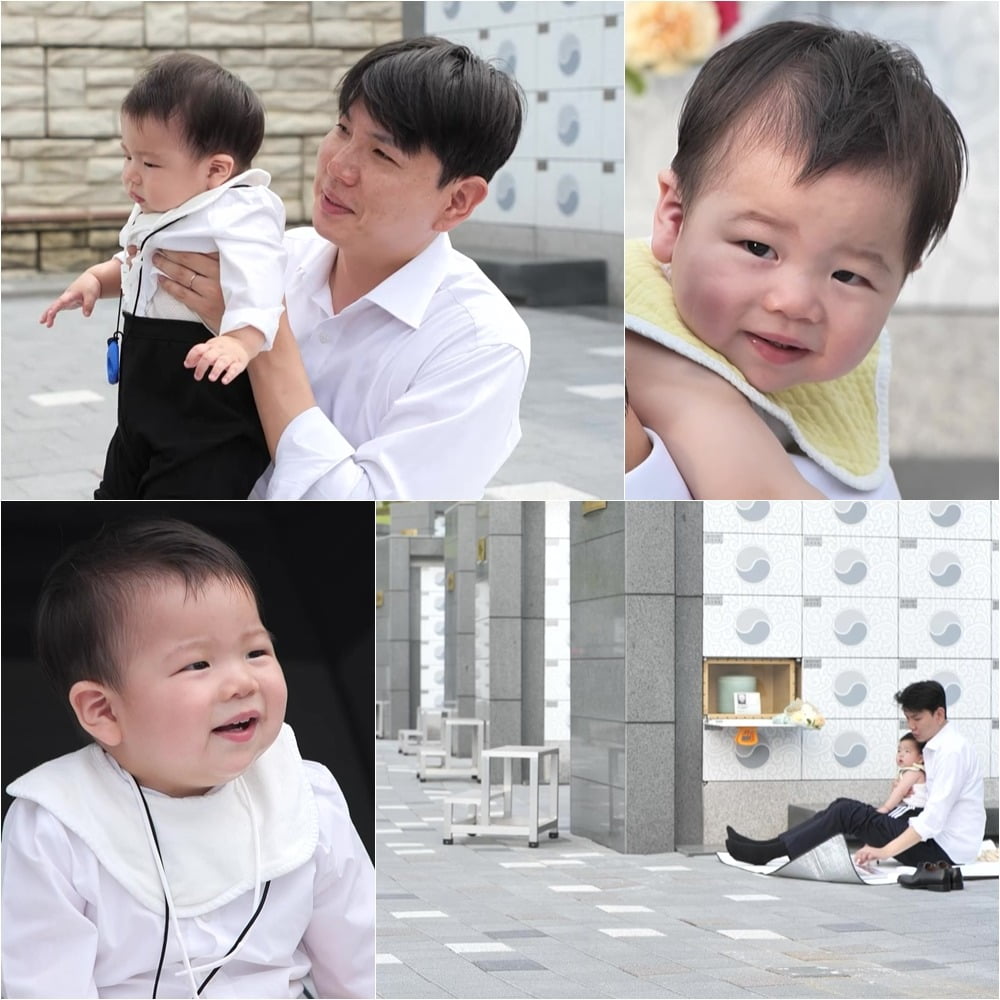 Hong Hyeon-hee's husband Jay writes together with Jun-beom's maternal grandfather, who closed his eyes without seeing the moment of Jun-beom's birth.
Episode 492 of 'Shodol', where Max Changmin and So Yujin work together as narrators, will be decorated with 'I'll Remember This Summer Day'. Among them, Jun-beom first appeared on 'Shodol' at the age of 62 and captured the hearts of his aunts and uncles with his deadly cuteness. Such Jun-beom grows up in good health and has his first meeting with his maternal grandfather, who is sleeping in the National Guard, raising curiosity.
On this day's broadcast, Dad Jay wrote with Jun-beom, saying, "I'm going to meet a precious and precious person," and head to the Hogukwon in Goesan, Chungcheongbuk-do, where Jun-beom's maternal grandfather, a veteran of the Vietnam War, is located. Jun-beom's maternal grandfather suddenly passed away from 'biliary cancer' just six months after Hong Hyun-hee and Jay Wright's wedding in 2018, giving him a sense of sadness. On the occasion of Jun-beom's first birthday, Jay-Won visits the ossuary of his father-in-law, whom Jun-beom has not been able to visit since he was young, and has a special time.
Among them, Jay wrote candidly revealing heartbreaking stories with his father-in-law when he was a new son-in-law. Before his father-in-law's death, he was the first to identify his health problems and brought him to the hospital, none other than Jay.
Jay wrote, showing his father-in-law an album containing Jun-beom's photos, saying, "Thank you for helping Jun-beom to be born well and keeping him healthy," drawing attention with tears in his eyes.
On the other hand, on this day, Junbeom, as if he had noticed his father, Jay's heart, rather than using the group for the first long-distance movement in his life, which took about 2 hours, fell asleep peacefully and smiled automatically. In response, Jay wrote, "When did you grow up to be so good at sleeping in a car seat? Daddy will drive carefully", expressing satisfaction and emotion at the same time. Jun-beom bursts into a bright smile at his historic first meeting with his maternal grandfather. As if wanting to show the album containing his growth process to his maternal grandfather, Junbeom urges his father, Jay, to flick it with his hands.
As a result, attention is focused on this broadcast of 'Shodol', where the first meeting of Jun-beom, the grandson who grew up quickly and was hit by a stone, and the grandfather who passed away without being able to embrace the grandson who would not be sick even if he put it in his eyes.
Episode 492 of 'The Return of Superman' will be broadcast at 8:30 pm on the 22nd.
Reporter Tae Yuna, Ten Asia youyou@tenasia.co.kr