TV
'My Dearest', which went viral, ranked first in viewership ratings in the same time slot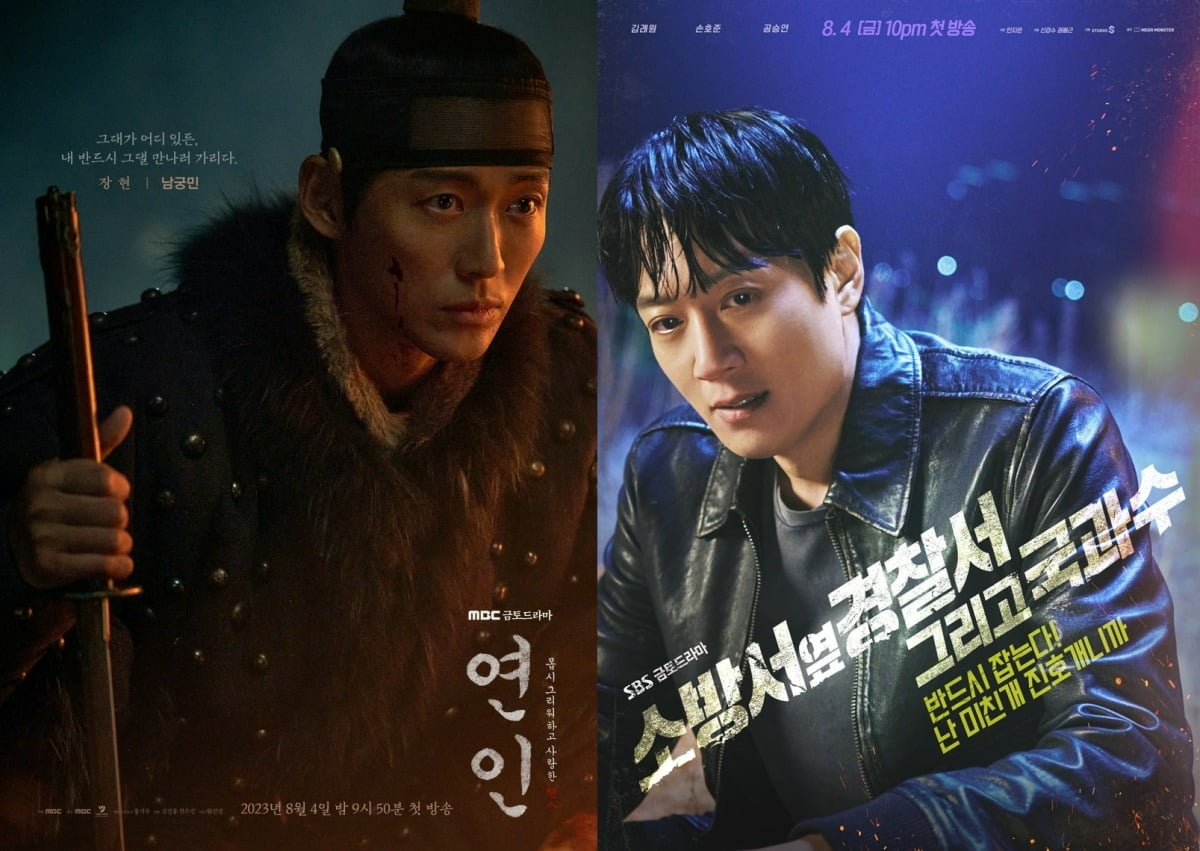 MBC Friday-Saturday drama 'My Dearest' took first place in the same time slot, beating 'Police station next to the fire station and National Forensic Service' within 3 weeks of airing.
'My Dearest', which aired on the 18th, recorded 8.4% of the national viewer ratings. This is a record of 3.2%p higher than the 5.2% recorded in the 4th episode broadcast on the 12th, and is its own highest rating.
Aired at the same time slot, 'Sweet Side View 2' recorded 6.3% nationwide ratings. It is a record that is 0.3% higher than the 6.0% recorded in the 4th episode aired on the 12th, but the first place in the same time slot was given to 'My Dearest'.
'My Dearest' started with 5.4% in the first week of broadcasting, and dropped to 4.3% in the second episode, leaving regret. However, from the 3rd episode, the Byeongjahoran began in earnest, increasing the level of immersion. In particular, in the 4th episode, the growth of Yoo Gil-chae (played by Ahn Eun-jin) and the charm of Lee Jang-hyeon (played by Namgoong-min) were maximized and went viral. As a result, the 5th episode resulted in a significant increase in viewership ratings.
On the other hand, in episode 3 of 'Sweet Side View 2', Bong Do-jin (played by Son Ho-joon), the male lead, died and was shocked. Viewers expressed their anger at the unusual development of the lead actor leaving the show after only three episodes, and even raised their voices to refuse viewing.
In the end, in episode 5, Woo Sam-soon (Baek Eun-hye), a 10-year veteran scientific investigation team leader newly appointed to the Taewon Police Station in place of Bong Do-jin, and Kang Do-ha (Oh Eui-sik), a former Air Force EOD (bomb disposal team) leader and forensic engineering department leader. , but it was not enough.
Previously, at the press conference for the production, Namgoong-min expressed his confidence toward competing in the same time period, saying, "I am confident, Mr. Kim Rae-won." Attention is focusing on whether 'My Dearest', which won first place in the same time zone after 5 episodes, can continue its upward trend.
Reporter Tae Yuna, Ten Asia youyou@tenasia.co.kr