TV
Eunbi Kwon revealed the secret to her body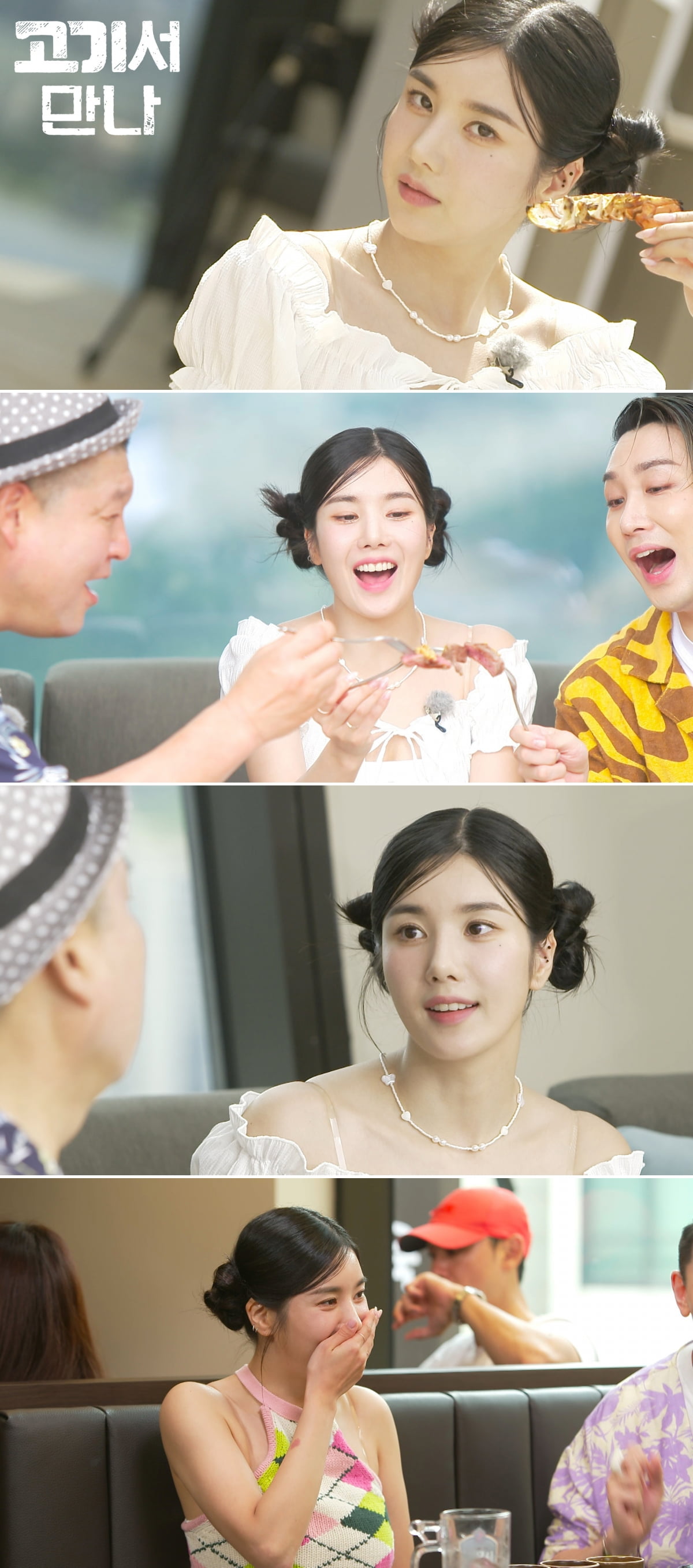 On the 19th (Sat) at 4:40 pm, in the 18th episode of Channel A's 'Meet Me at Meat', singer Kwon Eun-bi, who has become a 'water night goddess' and writes a reverse myth with 'Underwater', appears, spread out food
Kwon Eun-bi, along with Kang Ho-dong and Kim Ho-young, who are obsessed with enjoying the natural taste of meat, plan to present meat eating shows that are pleasing to the eyes and ears. The three head to the outdoor swimming pool of a top-notch hotel in Yongsan that hit social media. Kwon Eun-bi announces a cooler special than ever by recreating the water night from the opening, starting with entering the swimming pool.
The first meat of the day is an assorted barbecue enjoyed at the hotel pool. Eunbi Kwon holds and rips the finest lamb and beef with her hands, adding vicarious satisfaction to those who enjoy the taste of meat properly. Next, Kwon Eun-bi fell in love with cucumber and pepper, inhaled all the cucumber and pepper, and even ate lobster, the first 'water' fish in 'Meet in Meat', and then presented a fantastic taste expression that could not take her eyes off.
Next, meat sashimi and raw octopus tang-tang for meat killer Kwon Eun-bi visit the holy land. All three of them were amazed at the freshness of the mungtigi, which was delivered from Daegu on the same day and did not fall off the plate. Like a meat killer, Kwon Eun-bi, who inhaled three pieces of yuk sashimi and mung-tigiri, laughed with the expression that she was on the verge of fainting due to the chewy taste.
From the water bomb bathroom practice video released for the first time in 'Meet Me at Meat' and the story of your relationship with Dex, to the reveal of a strong body that was trained by eating meat. The 18th episode of Channel A 'Meet the Meat', where Kwon Eun-bi's generous charm and love for meat will unfold, will be broadcast on the 19th (Sat) at 4:40 pm.
Reporter Ryu Yae-ji and Ten Asia ryuperstar@tenasia.co.kr