TV
Yoo Jae-seok's revelation "Park Myung-soo threw a CD at me, he apologized later"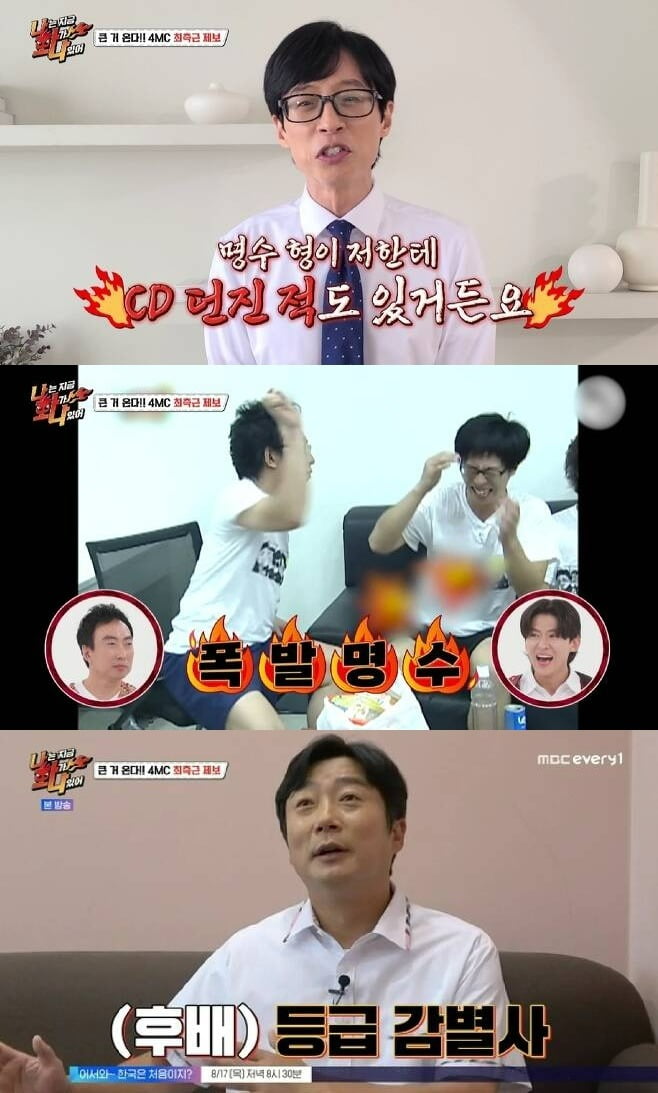 Broadcaster Yoo Jae-seok revealed about Lee Kyung-gyu and Park Myung-soo.
In MBC Every1's variety show 'I'm Angry Now' (hereafter referred to as 'Na Hanna'), which aired on the 15th, a video of the closest aides of 4MC Lee Kyung-gyu, Park Myung-soo, Kwon Yul, and Dex was released.
In the video released on the day, Yoo Jae-seok said, "They are two unique people in Korea who laugh while being angry. The godfather of the entertainment industry, Gyeong-kyu older brother, and Myung-soo screaming, are the two older brothers who taught me good things, but in my opinion, the angry brother is Kyung-kyu. He is the real one. He is an angry person. Kyung-gyu hyung is also very irritable and angry, but as time passes, my heart becomes so warm that I can't remember how he used to be angry. Looking back, there are quite a few correct stories.
He continued, "Myungsoo-hyung gets angry too, but it's a bit different. Myungsoo-hyung is very irritable. He took out his anger on me a lot. Myungsoo-hyung threw a CD at me. Later he apologized to me. 'I'm sorry. I was so angry. '" he recalled during the filming of MBC's 'Infinite Challenge'.
Lee Su-geun said, "(Lee Kyung-kyu) seniors grade his juniors. He doesn't mix words with those below grade B or C. There is something about him that he should accept and be less angry with grade-A kids. It could be. Kwon Yul and Dex will also start at the bottom. You have to raise the grade first. Because it's the senior's official permission standard. I got a license."
In response, Kwon Yul said, "When (Lee Kyung-gyu) said earlier, he said, 'I'm with these C-levels.
Reporter Tae Yuna, Ten Asia youyou@tenasia.co.kr