TV
Seonghoon's strength that will surprise even Dex... "Draw the boat with one arm?"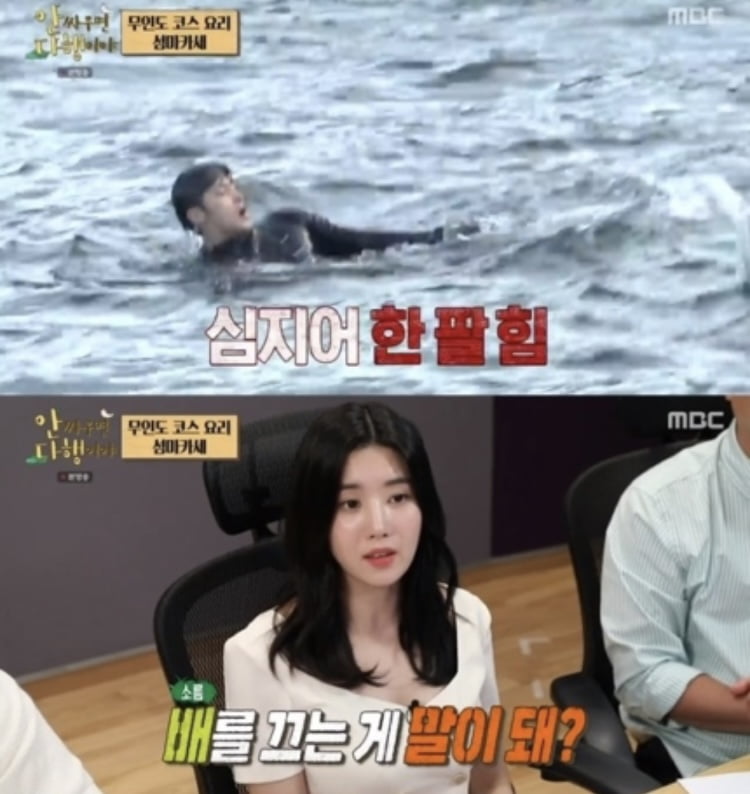 Actor Sung Hoon showed off his superpowers.
In the MBC entertainment program 'It's Glad We Didn't Fight' (hereafter referred to as 'It's Thank You'), which aired on the night of the 14th, the chefs Rayman Kim, Jeong Ho-young, Sung Hoon, Yang Chi-seung, and Choa who went to an uninhabited island were depicted. On this day, the 'delivery team' Sung Hoon, Yang Chi-seung, and Choa collected various ingredients from the sea in front of the island, and Jeong Ho-young and Rayman Kim cooked them right away and provided a 'Seom Makase' course meal.
Seonghun, Chiseung Yang, and Choa roamed the sea and collected midduck, sea urchin, and horned conch. In particular, former swimmer Sung Hoon went into the deep sea through scuba diving and collected midduck and sea urchin, receiving admiration from everyone.
In addition, all the cast members decided to go see the pots the chefs had put in the sea in advance.
However, a problem arose at this stage. The boat (raft) with four people could not get close to the trap because of the waves.
At that time, Seonghun suddenly jumped into the sea. Seonghun pulled the raft with one arm and led it toward the trap. Everyone on board and those watching in the studio were at a loss for words. Eunbi Kwon, who was in the studio, exclaimed, "Does it make sense to pull the boat?" Rayman Kim praised Sung Hoon, saying, "Oh, Sung Hoon is not kidding."
Reporter Ryu Yae-ji and Ten Asia ryuperstar@tenasia.co.kr