TV
Actor Lee Byung-hun "My wife Lee Min-jung's charm is that she makes me laugh"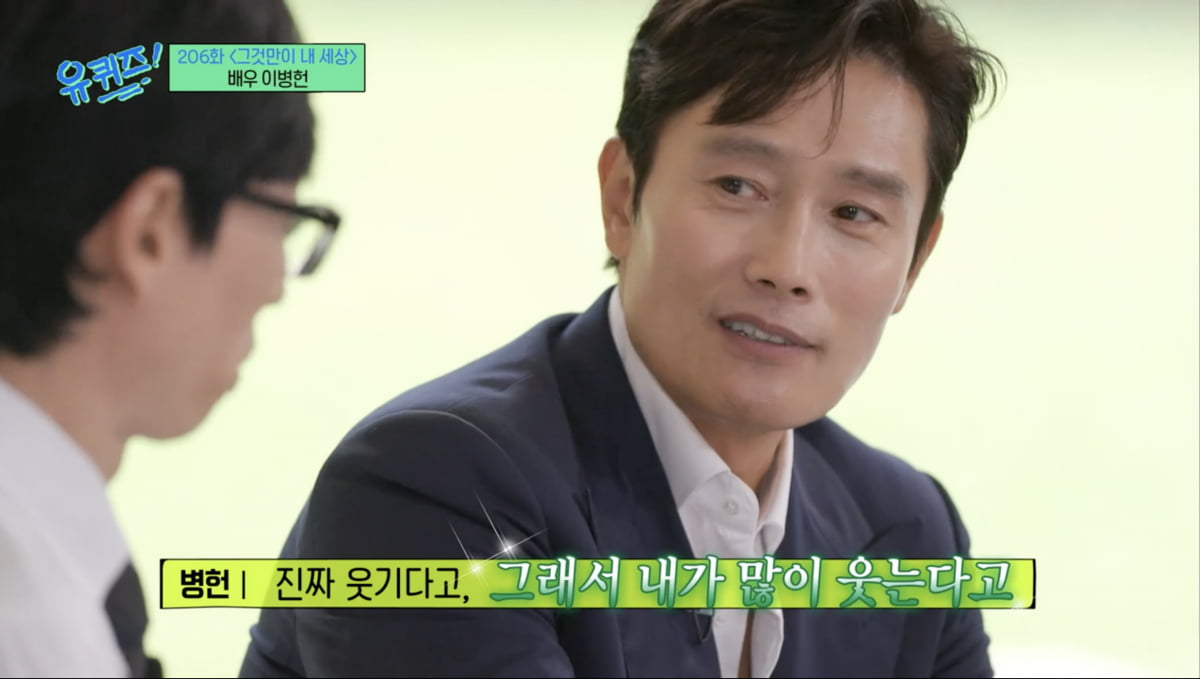 Actor Lee Byung-hun showed affection for his wife Lee Min-jung.
Actor Lee Byung-hun of the movie 'Concrete Utopia' appeared as a guest in the tvN variety show 'You Quiz on the Block' (hereafter referred to as 'You Quiz'), which aired on the 9th.
On this day, 'Lee Byung-hun's Playlist' was released. The OST for the drama 'Tomorrow's Love' was the first song, and Lee Byung-hun said, "At that time, it was very popular and a hot topic. Many young friends came to have the fantasy of the campus."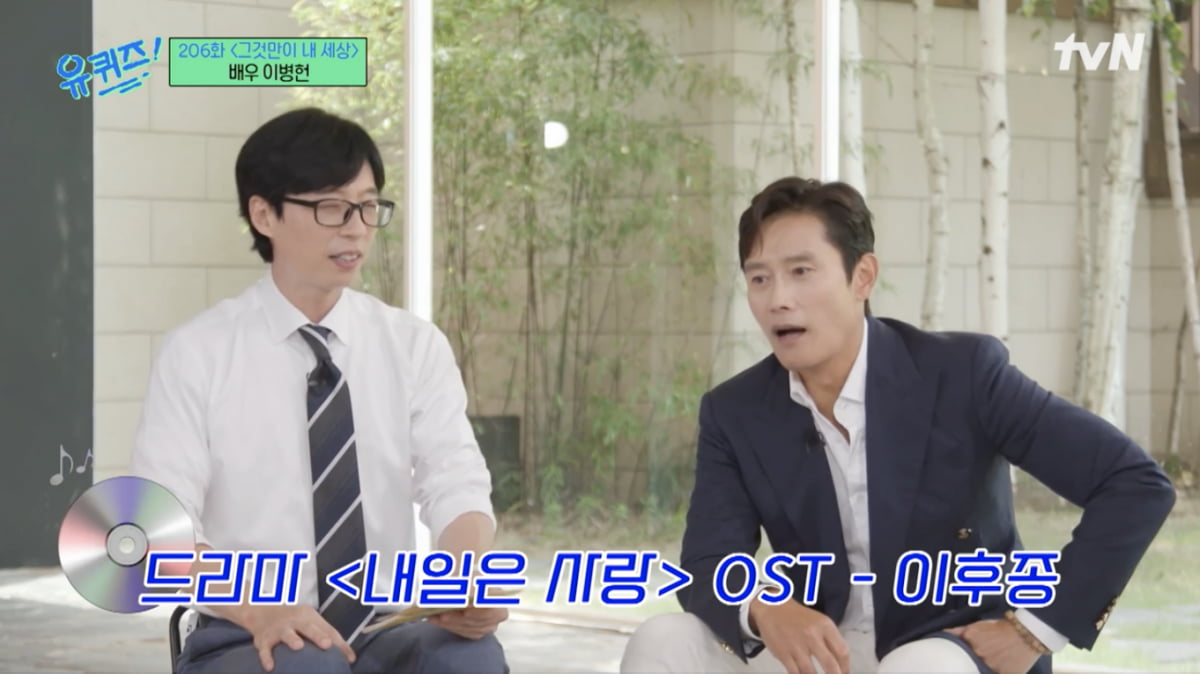 Lee Byung-hun, who revealed an anecdote before his debut, said, "I started my activities in the first year of college, so I couldn't actively participate in school life." Originally, I did not dream of becoming an actor at all. There was no hope for the future to the point of embarrassing friends. I thought it would be cool to do something, but I thought it would be cool to do it in French."
Lee Byung-hun mentioned the reason he made his debut as an actor. He said, "After one year of college, I applied for enlistment to enlist in the military and was resting, but my mother's friend came with an application form for public recruitment. He was the one who always told me to become an actor," he said. He added, "I auditioned as a joke and passed."
Lee Byung-hun, who got his first acting job at a broadcasting station after being selected through open recruitment, said, "The moment I read the lines, everyone bowed their heads because it was so funny. It was a system in which about 10 people were eliminated once a month during the period. He advised, 'You can be the first to be fired, so work hard'."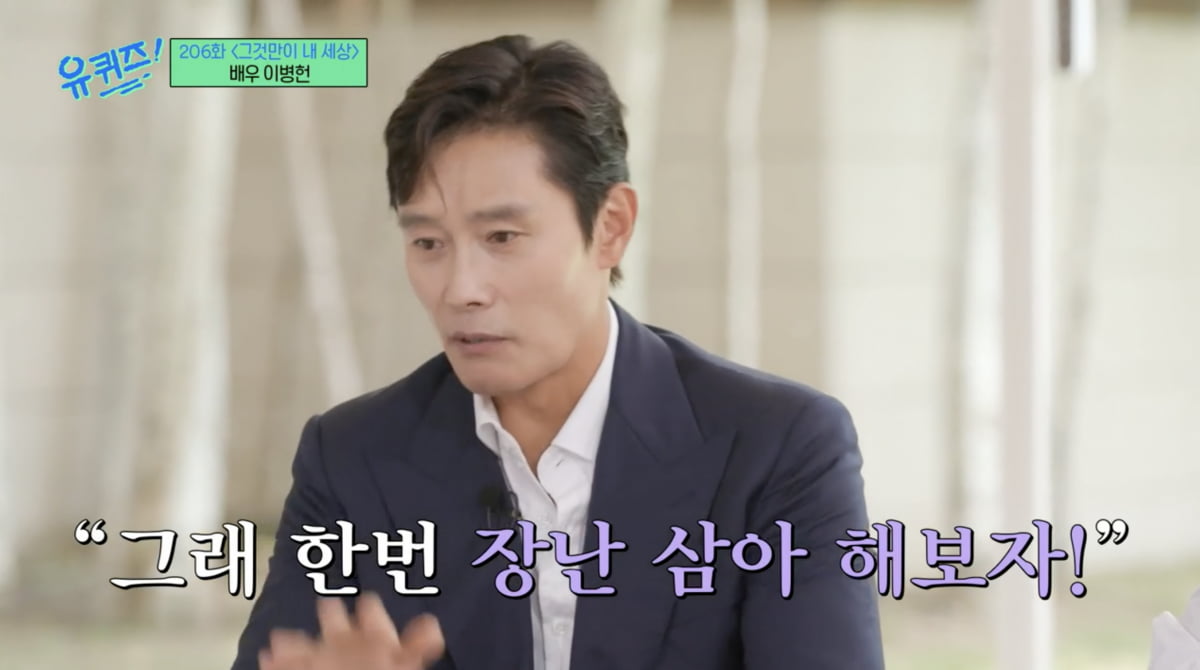 Lee Byung-hun, who later expanded his acting career from TV to film, said he had poor results in the beginning. Lee Byung-hun mentioned that the movie continued to fail, and Yoo Jae-seok was surprised, saying, "I thought it continued to succeed, but I guess it wasn't." Hearing this, Lee Byung-hun explained, "Today's topic is my failure story (laughs). At that time, if two films failed, the lead actor was not used." Then, "A senior said, 'What do you do? If three films fail, you keep watching TV. I will have to do it.' Luckily, the fifth movie that came in is 'The Organo in My Heart'," he recalled at the time.
Lee Byung-hun, who is called the 'God of Acting', was asked how he felt about hearing such a title, and honestly said, "I think it's good to hear that compliment." shivered Lee Byung-hun said, "Don't be too soulless," and everyone burst into laughter.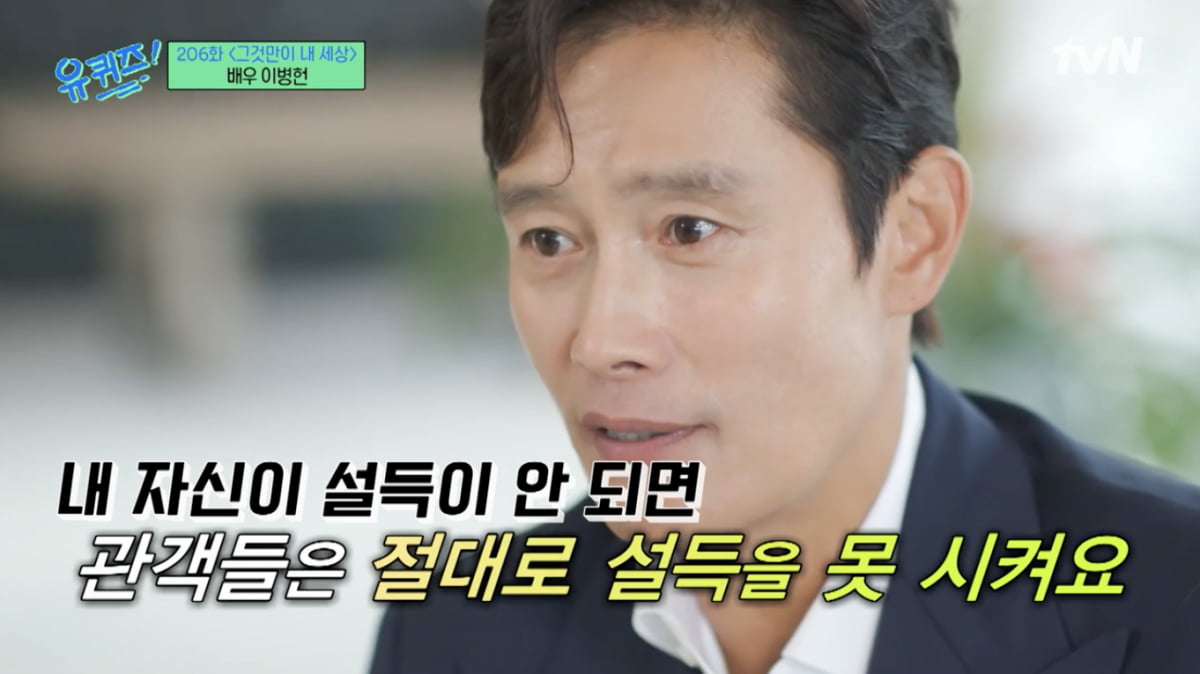 Regarding the perfect acting in the movie, he explained, "I can convince the audience only if I am persuaded by the character first. If I cannot convince myself, I will never be able to convince the audience."
Yoo Jae-seok mentioned Lee Byung-hun's wife Lee Min-jung and said, "I was playing with my wife Lee Min-jung exchanging comments on social media." In response, Lee Byung-hun said, "I will watch 'You Quiz' in detail and see how many seconds he boasts."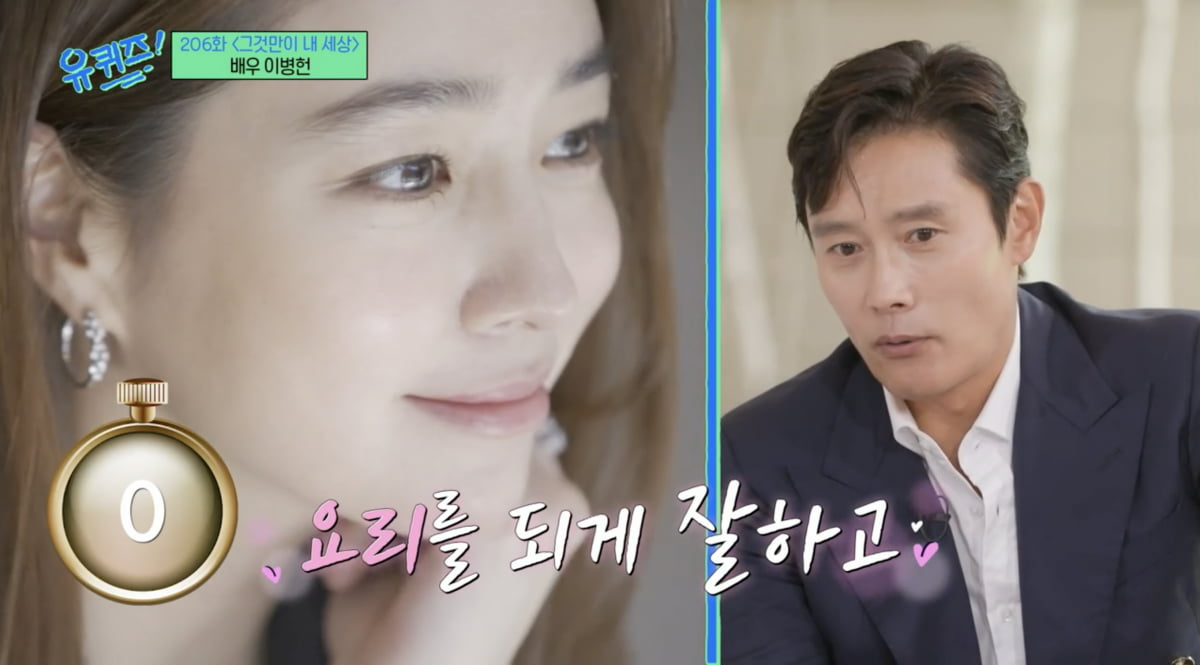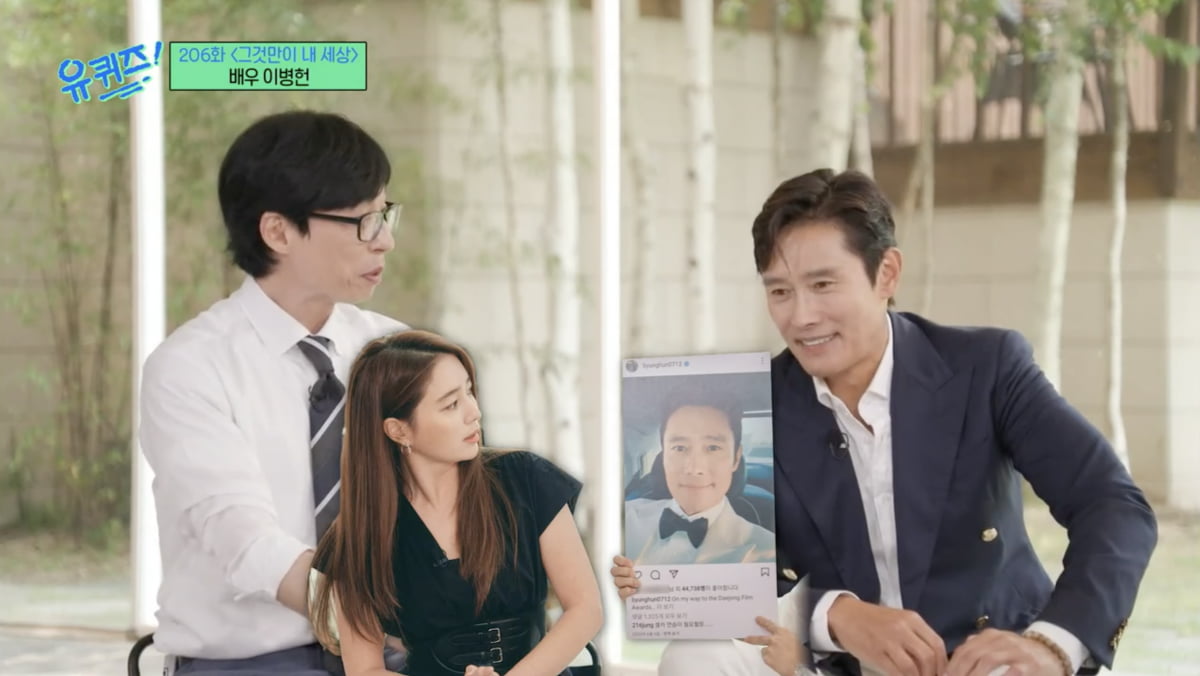 Regarding his wife, Lee Min-jung, Lee Byung-hun praised him, saying, "I'm a good cook, a good mother, a good golfer, and a really great person." He also talked about Lee Min-jung's charm, "He's cool and has a sense of humor. He makes me laugh so much. At first, people around me asked me if I was going to get married because I had some kind of charm, and then they said that I was very funny."
Also, Yoo Jae-seok asked about Lee Byung-hun's day these days. Lee Byung-hun explained, "I have a barista license. I make coffee for Lee Min-jung every morning." Hearing this, Jo Se-ho joked, "If you go to your brother's house, will you serve coffee?" Lee Byung-hun joked, "Yes, please come home" and "Come with Siwan."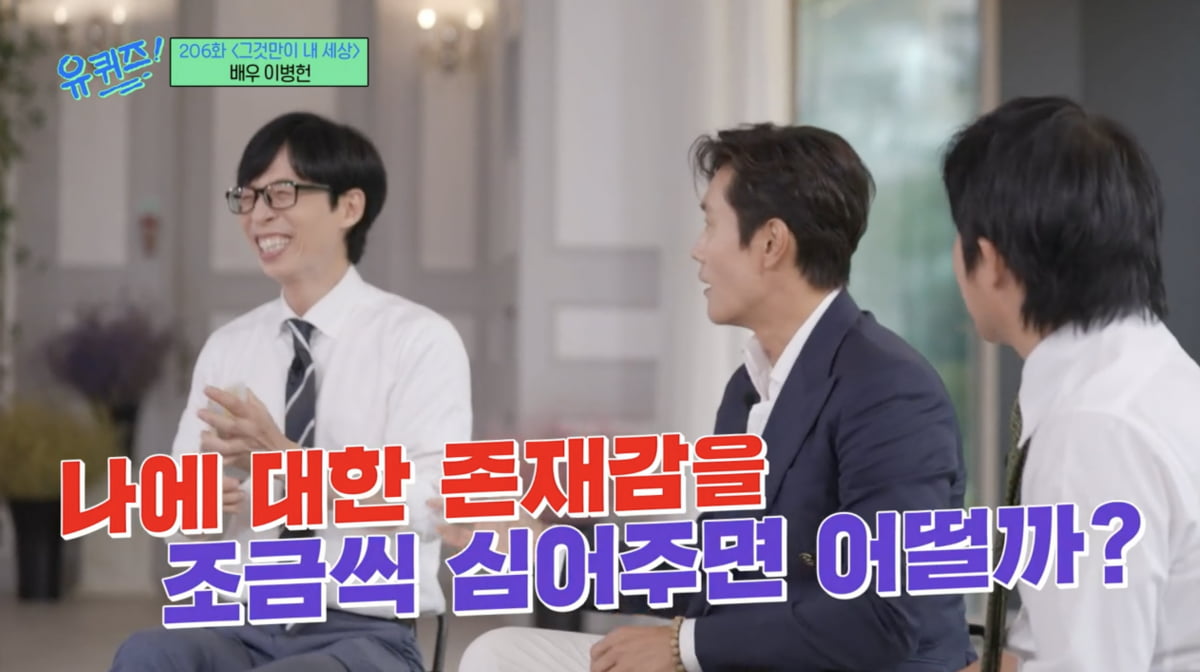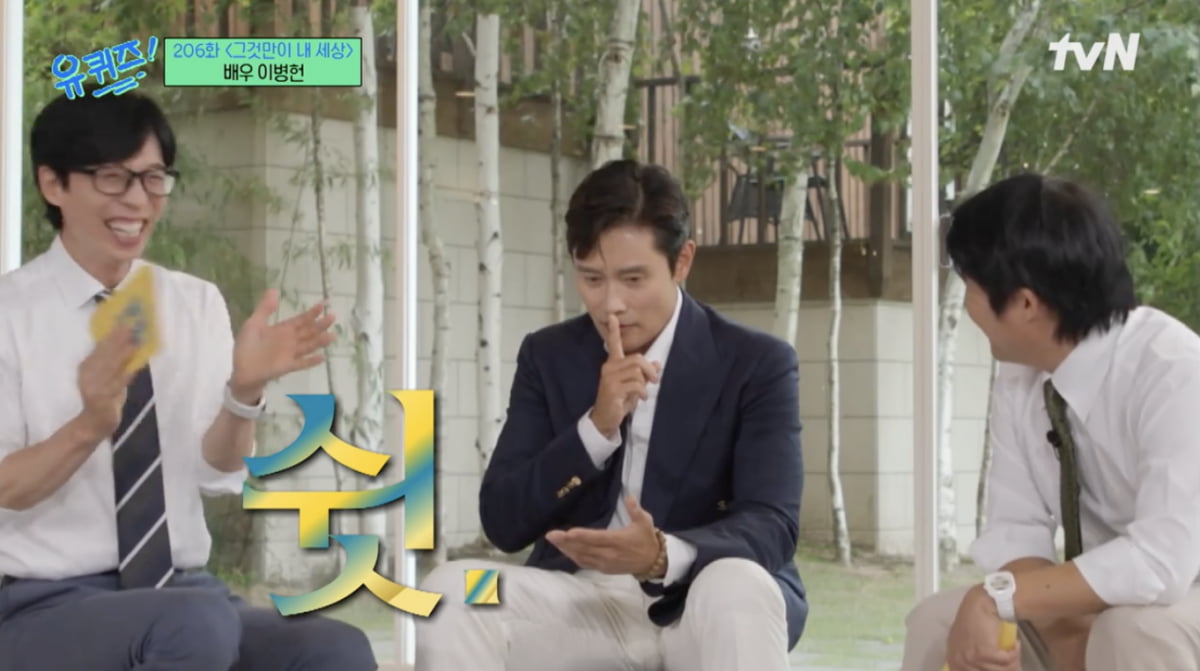 When Yoo Jae-seok asked about the moment when he felt that he was a match for his son Jun-hoo, Lee Byung-hun explained, "Actually, when I saw it, I didn't know where I resembled it. When other people saw it, they just said it was the same as me." He added, "I didn't know the job of an actor until I was four years old." So, Lee Byung-hun said, "Since I was three years old, I wondered if I could instill a sense of my presence little by little, so I sat my son on my lap and showed him 'G-I-Jo.' I lied. I know that I am a hero."
Reporter Ha-neul Lee, Ten Asia greenworld@tenasia.co.kr