TV
"Please touch my leg" Taxi driver in her 60s was sexually assaulted by a woman in her 20s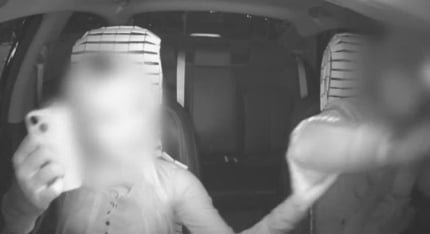 'Hanvely' sheds light on the difficulties of taxi drivers.
JTBC's 'Han Moon-chul's Black Box Review', which airs on the 10th, sheds light on the never-ending struggle of taxi drivers and the incident in which a vehicle rushes into an open convenience store.
First of all, in the CCTV footage released by Attorney Moon-Cheol Han, there is a video of a vehicle rushing at high speed into a convenience store that is open in the middle of the night. The driver, who continued to press the accelerator pedal without stopping, eventually got out of the car and even assaulted the owner of the convenience store. The panelists are also shocked at the accident that could have cost them their lives.
However, it was revealed that all of this was a 'planned crime', which shocked everyone. In addition, Lee Soo-geun was furious at the astonishing action of the assailant about 8 hours before the vehicle rushed, saying, "Isn't this an attempted murder?"
In addition to this, 'Hanvely' highlights the constant ordeal of taxi drivers. A female passenger in her twenties in the passenger seat asked the taxi driver to turn off the black box. After arriving at the destination, she asks the taxi driver in her 60s to "touch my leg", but when the taxi driver refuses, the woman pulls the taxi driver's hand and even sexually assaults her. All the cast members could not hide their embarrassment at the continued reckless behavior of a female passenger in her 20s.
Cases of abusive language and assault towards taxi drivers continue. A drunken passenger rants at the taxi driver, saying, "Your eyes are strange," and when they arrive at their destination, they even swing their fists at the driver's face.
In addition, 'Hanvely' introduces accidents like lightning due to unpredictable natural disasters. A car with holes pierced as if it were shot by a high-tension line cut in heavy rain, and a huge landslide that hit a taxi in operation. In the broadcast, natural disasters that cannot be foreseen or avoided in advance, which is inevitable, will be revealed, as well as compensation methods.
Meanwhile, 'Han Moon-chul's Black Box Review' will be broadcast on the 10th at 8:50 pm.
Reporter Ryu Yae-ji and Ten Asia ryuperstar@tenasia.co.kr