TV
'2012 Divorce by Agreement' Eun Ji-won's will to remarry "It's not non-marriage"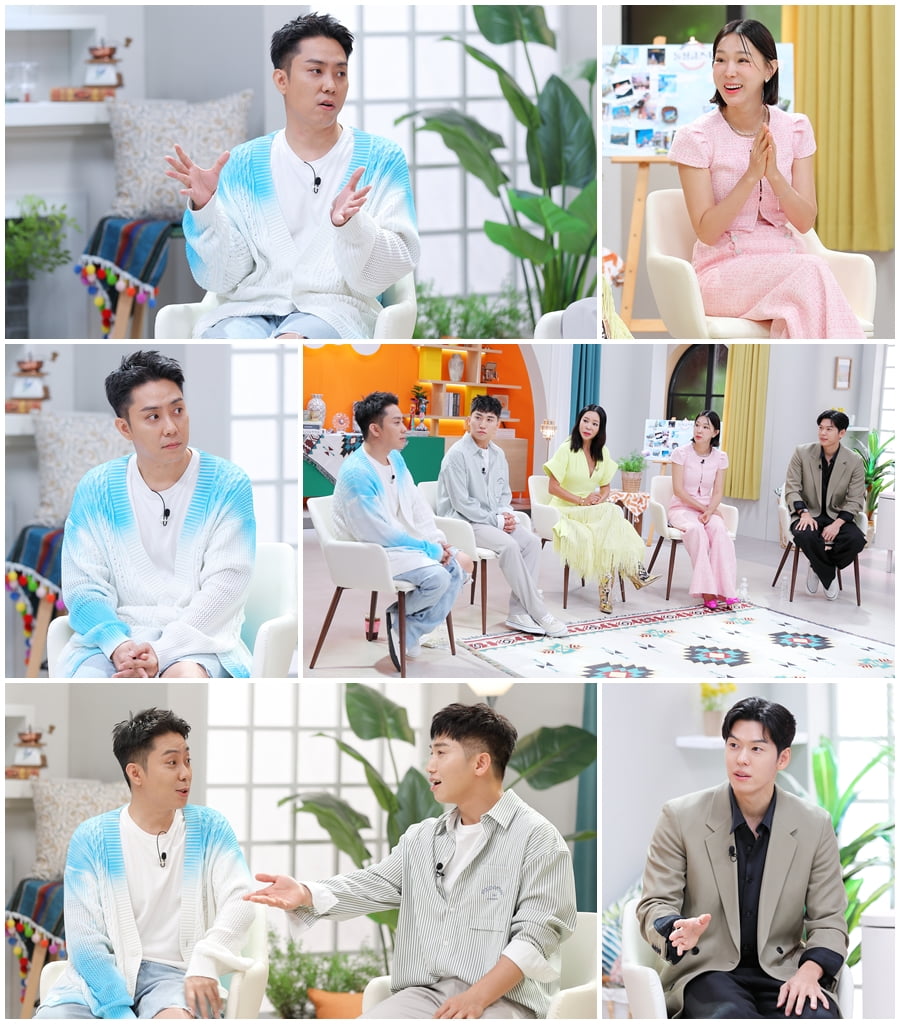 "Although it's already been over 10 years since we became Dolsing, meeting new people is still burdensome… ."
Eun Ji-won, the new MC of MBN's love reality show 'Dolsingles 4', honestly confesses the true feelings of 'Dolsing's 12th year'.
Eun Ji-won joins model and chef Austin Kang as new MCs in 'Doll Singles 4', which airs the first episode at 10:00 pm on the 23rd (Sun), and greets the existing MCs Lee Hye-young, Yoo Se-yoon, and Lee Ji-hye. In particular, Lee Hye-young takes care of Eun Ji-won, saying, "I'm a direct subordinate who worked at the same agency when I was a singer," while Yoo Se-yoon, who heard the conversation between the two, said, "In many ways, they're senior-junior."
Eun Ji-won, who has been watching the 'Dols Singles' series, reveals, "It's been over 10 years since I became a Dolsing, and I still feel pressure about meeting someone new." He continued, "When I saw the performers who had not been divorced for a long time looking for new love through 'Doll Singles', I thought they were people with great determination and courage."
In response to Eun Ji-won's cautious remark, Lee Hye-young asked a surprise question, "Do you have any plans to remarry?" Eun Ji-won replied, "I will someday. It is not non-marriageism." In response, Lee Hye-young, who has been remarried for 13 years, said, "45 is a good age to start over," and "Go quickly before your body hurts more," giving spicy "reality advice" and making the studio a sea of laughter.
Along with this, Eun Ji-won, who is a student studying in Hawaii, pointed out that for season 4, which is conducted in the 'US side', "The Korean community in the United States is on the narrow side, so it is a more difficult environment to meet new people." Because everyone knows who it is, only international students look for it with their eyes wide open."
The production team said, "Eun Ji-won, who has the same experience as the cast, showed an open mind from the first recording, and naturally harmonized with the existing MCs. Please look forward to the performance of Eun Ji-won, who played the role of a 'bombing bomber' by wittily adding stories about her experiences in the United States."
Meanwhile, the US version of 'Doll Singles 4' plans to open a 'Doll Sing House' in Cancun, Mexico, the mecca of honeymoon, adding to the pleasure of seeing exotic scenery. The US version of MBN's 'Doll Singles 4', which predicts the unstoppable 'straight romance' of single men and women from the United States, will be broadcast for the first time at 10:00 pm on the 23rd (Sun).
Reporter Ryu Ye-ji and Ten Asia ryuperstar@tenasia.co.kr