TV
Kim Jae-won became vice president of a webtoon company after marriage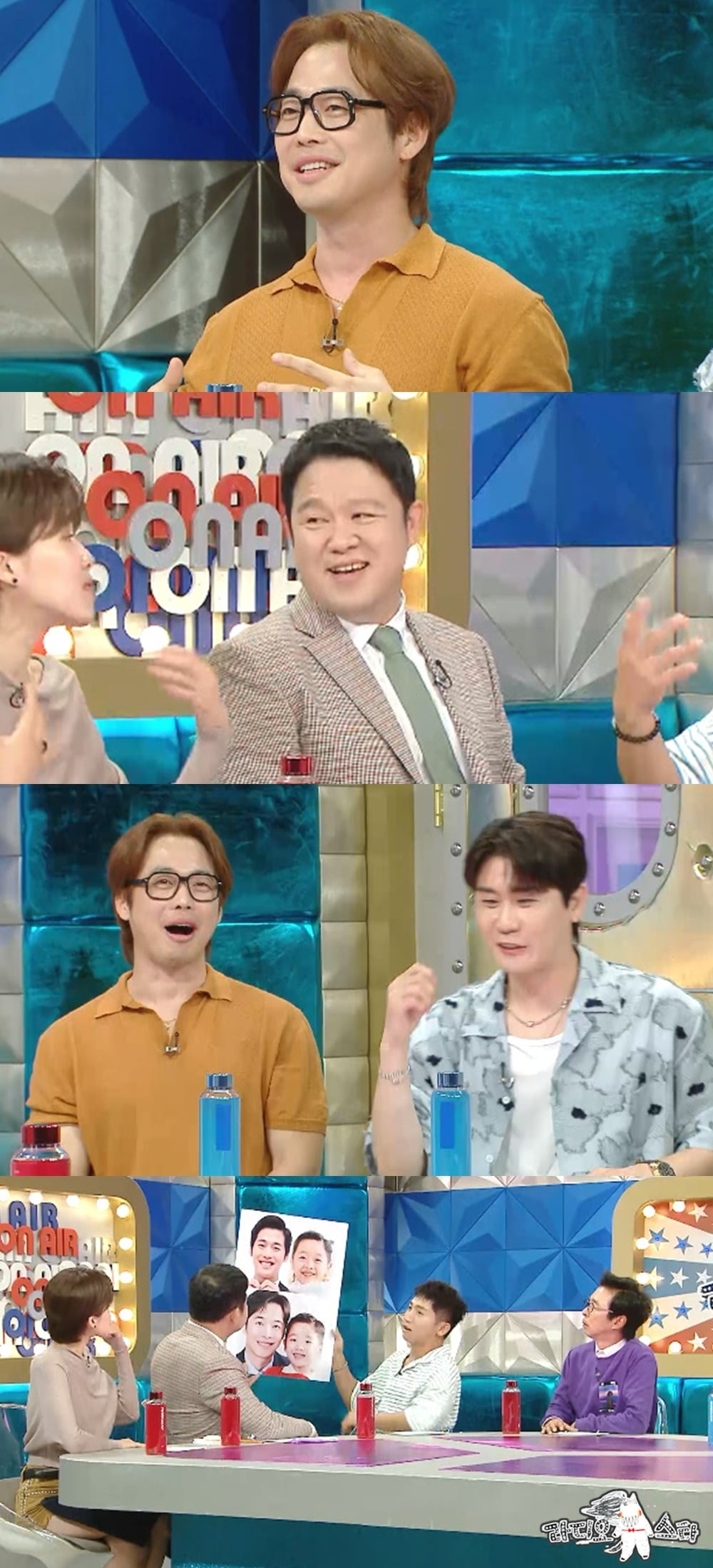 Actor Kim Jae-won reveals that his wife asked him to crack down on his appearance on 'Radio Star' for the first time in 7 years.
MBC entertainment 'Radio Star', which will be broadcast on the 9th, will feature a special feature of 'Heart Attack! In this broadcast, Jang Do-yeon joins as a special MC.
Kim Jae-won, who entered the studio, steals attention with a gosiwon-style fashion wearing gold and glasses. He found 'Radio Star' after 7 years, but thanks to Kim Gu-ra, who often mentions him on the air, he feels like he came out every year, and he expresses his gratitude. At the same time, along with the inner heart that has risen to the rank of 'Chew-like', even Chuu's signature pose is reenacted, causing laughter.
Kim Jae-won draws attention by revealing that his wife cracked down on his mouth before appearing in 'Radio Star'. After appearing in 'Las' in the past, he was nicknamed 'Guru Kim' and vowed not to talk about contemplation with the fortune teller this time. However, after explaining the reason why he came to like gold fashion right away, he eventually brought up the story of four weeks and brought laughter.
As for the reason he wore glasses, he revealed that it was because of a sty. When I told the reason why the sty came out, it made everyone laugh, arousing curiosity.
The old stories are also released, such as summoning the days of the heyday of the drama 'Romance'. He showed humility by saying, "It was an added bonus" due to the heat of the 2002 World Cup in Korea and Japan, but he recalled, "I think I slept for 10 hours a month", and was surprised by the schedule of filming the two dramas. Rumor has it that the white skin and physicality in the cosmetics advertisement that even won Ahn Jung-hwan, the most popular football star at the peak of popularity at the time, still aroused admiration.
As it turned out, Kim Jae-won surprised me by boasting about his past as the 4th king of Taiwan. However, he laughed with a bitter smile, saying, "After marriage, 600,000 fan club members flew away." He also reveals the behind-the-scenes story of becoming a 'smile angel' as he smiles even when he is criticized for NG or his face is swollen from being slapped on the cheek. In addition, it is said that a comparison photo appeared and was surprised by the recent situation in which Taiyaki son Lee Joon is recovering the smile he lost thanks to it.
It also attracts attention with its bizarre reversal. It is a series of curious episodes of Kim Jae-won, such as "I learned culture through chat GPT" and "I prayed for rain." Hearing this, Kim Gu-ra brought up an embarrassing experience on the phone with Kim Jae-won in the past, and then poured out 'pack width', saying, "It's not common."
When Kim Jae-won said that he realized the power of genes while watching his son Lee Joon-yi, Kim Gu-ra also greatly sympathized and said that he got goosebumps when he heard his daughter's words used a lot. It stimulates curiosity about what the daughter of 'Kim Gura Taiyaki' uses a lot.
Kim Jae-won surprises everyone by revealing his double life as a vice president of a webtoon company, not an actor. He revealed that he has liked comics since he was young, and instead of renting comic books, he visits comic book stores for free, and surprises everyone with an episode in which he reads all comic books.
Kim Jae-won bursts into laughter with an unexpected chemistry with Young-tak sitting next to him. When Young-tak tells him that he enjoys scary rides to the extent that there is no amusement park he hasn't been to alone, saying that he is an amusement park 'deokhu', Jae-won Kim confesses his nosebleed while bungee jumping 4 times in a row. It is rumored that Kim Gu-ra strongly recommended, "Go out to 'This is what happens in the world'" and laughed.
The old stories and travels of Kim Jae-won, who even Kim Gu-do sticks out his tongue, and his chemistry with Young-tak can be found on 'Radio Star', which airs at 10:30 pm on the same day.
Reporter Tae Yuna, Ten Asia youyou@tenasia.co.kr