TV
Joo Woo-jae and Jang Do-yeon actually had a thumb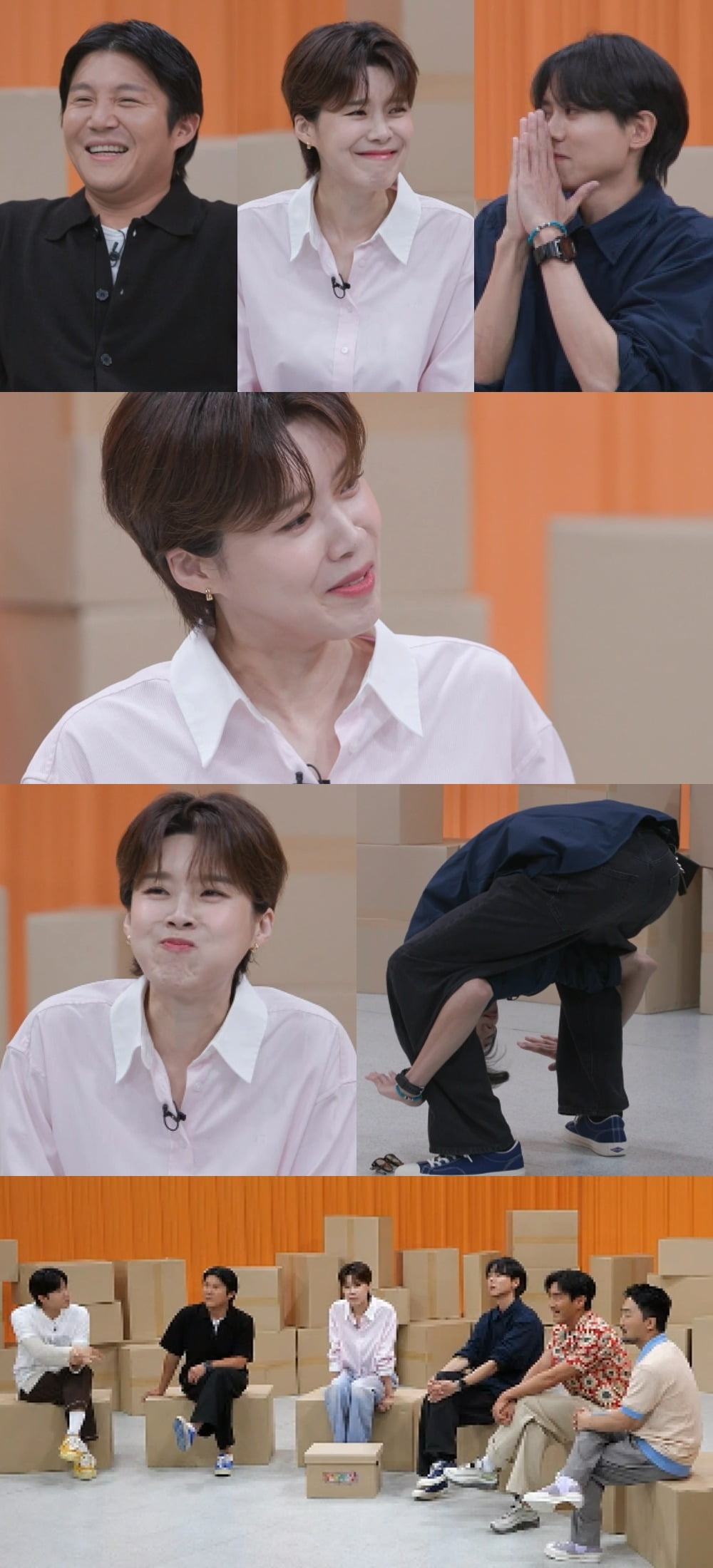 Jang Do-yeon, Jo Se-ho, and Joo Woo-jae's past thumbs were captured. It is said that those who had been flirting separately gathered together and accidentally formed a 'triangle', raising interest. Jo Se-ho is strongly suspicious of the members by sending a vague look to Jang Do-yeon, a former girl. Curiosity gathers about what kind of story Jo Se-ho will bring out after carefully bringing out the past with Jang Do-yeon, saying, "It hurts in the past."
In the 7th episode of MBC's entertainment program 'Doing Something I Didn't Know' (hereinafter referred to as 'What I Didn't Know'), which will be broadcast on the 23rd, while comedian Jang Do-yeon appeared as the seventh guest, there is an anecdote between Jo Se-ho and Joo Woo-jae, who flirted separately over Jang Do-yeon. It is revealed.
Jang Do-yeon, who is active as a cultural program MC, appeared as the 7th guest of 'What I Didn't Do', and she appeared cheerfully, performing a welcome dance with comedian seniors Lee Yong-jin and Jo Se-ho, predicting a fighting performance. Jang Do-yeon also praised "I was envious of the poster" for "Something I Didn't Do" and said, "It feels like a hip AOMG in the entertainment world," giving the members a pleasant laugh.
Main MC Joo Woo-jae mentions Do-yeon Jang's hot popularity, saying, "There are a few people around (Iseong asks to introduce Jang Do-yeon)." There is also a story that Jo Se-ho confessed to Jang Do-yeon in the past. Joo Woo-jae claims that Jo Se-ho liked Jang Do-yeon, saying, "When I was appearing on the same program as Do-yeon in the past, Se-ho called me to ask for something to say to Do-yeon." Then, Jo Se-ho is embarrassed and exposes Jang Do-yeon and Joo Woo-jae's thumb, adding to the interest.
However, he coolly acknowledges Jo Se-ho's revelation that Do-yeon Jang and Woo-jae Joo had a fling in the past, drawing laughter. The two, who transformed into female crabs and male crabs that were together in past entertainment programs and spread crab crosses, exploded 'gag greed' with some chemistry in the past, bringing laughter. Joo Woo-jae, who appeared on 'Kokko-mu (The Story of the Day Biting His Tail),' sends a 'Respect' to Jang Do-yeon, who is active as an MC for a liberal arts program, saying, "I came after reading the materials 7 and 8 before recording."
Lee Yong-jin, Choi Si-won, Jo Se-ho, Joo Woo-jae, and Yoo Byung-jae show off their English skills with a 5-minute English talk with Jang Do-yeon, an 'English proficient'. Jo Se-ho, who revealed his 'foreign language (self-) pride', hears a warning from Jang Do-yeon, "Go to hell," causing a burst of laughter. It raises questions about the reason Jang Do-yeon gave Jo Se-ho in harsh English.
Among the members of 'What I Didn't Do', a person with the 'devil's talent' that Jang Do-yeon envies is revealed. The identity of the member with a wide spectrum ranging from luxurious to B-level sensibility can be confirmed in the 7th episode of 'What I Didn't Do', which airs at 10:45 pm on the same day.
Reporter Tae Yuna, Ten Asia youyou@tenasia.co.kr