TV
Yoo Jae-seok and Seo Jang-hoon, the inside story of becoming the protagonists of '2 articles of property'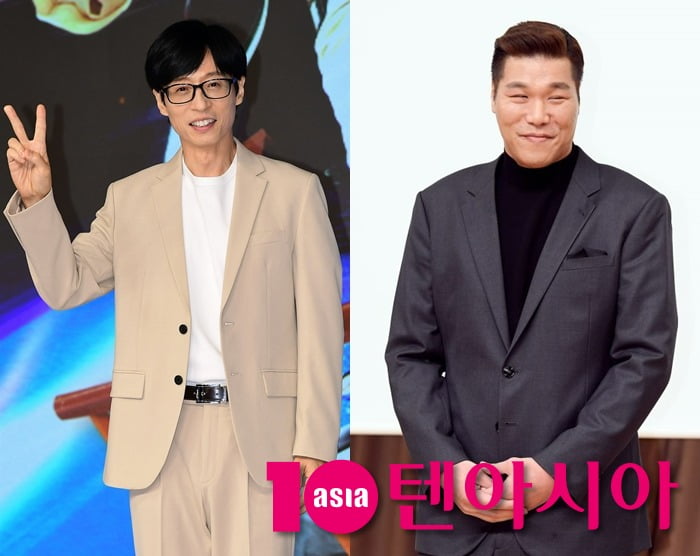 Rumors piled up and piled up like a snowball. Actually, the parties are still, but they have created various rumors around them. In the end, both Seo Jang-hoon and Yoo Jae-seok made a sensible explanation for the 'property 2nd Joseon'.
In the web entertainment 'Go Excuse', which was released on the 22nd, Yoo Jae-seok's 'property 2 article' was created due to actors Jo In-seong and Cha Tae-hyun. When Cha Tae-hyun said that Jo In-sung hadn't had a job recently and hadn't been able to pay, he had been at home for a long time, and Yoo Jae-seok corrected that people misunderstood when he said such a thing.
In response, Cha Tae-hyun said, "It's the same thing. This guy (Jo In-seong) doesn't have money or his brother (Yoo Jae-seok) has 2 sets." Jo In-seong also joked, "That's right.
In the end, Yoo Jae-seok said, "It's fun. In the end, do you end up with group 2 and envy?" He said as if giving up, "I don't actually exist, but it feels good to say that I have group 2. If you have group 2, you can take over a Premier League (EPL) club." "I imagined.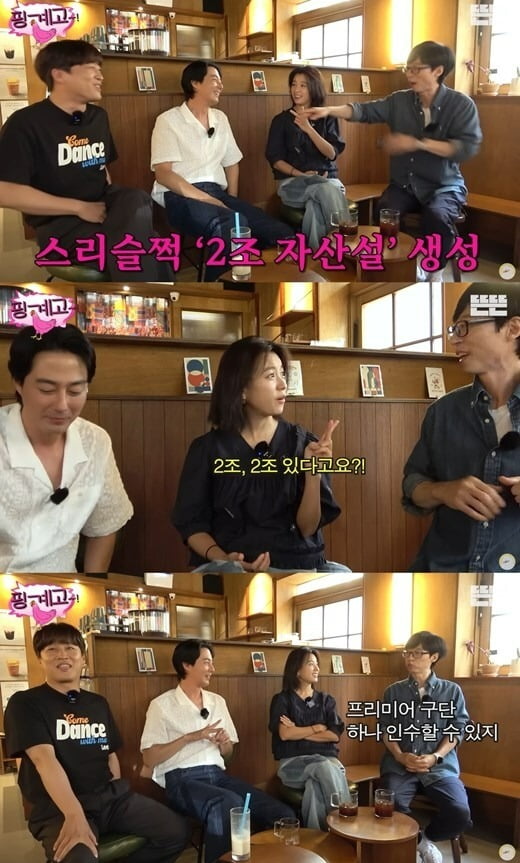 Seo Jang-hoon also recently opened up about the 'property 2 trillion rumor'. On SBS' 'Shoes Off, Dolsing For Man', which aired on the 18th, Lee Sang-min expressed envy and said, "Isn't your nickname second-generation brother?" Seo Jang-hoon said, "There are people who believe in that."
When Tak Jae-hoon said, "Let's clear up the misunderstanding here. Wouldn't that misunderstanding disappear if I said exactly how much?" Seo Jang-hoon explained, "There aren't that many." , Tak Jae-hoon also said, "Upper than 2 trillion? Down?" he trembled.
At the same time, Seo Jang-hoon showed off his wealth, saying, "If something goes wrong with Lee Sang-min, I can give him 2 million won or more."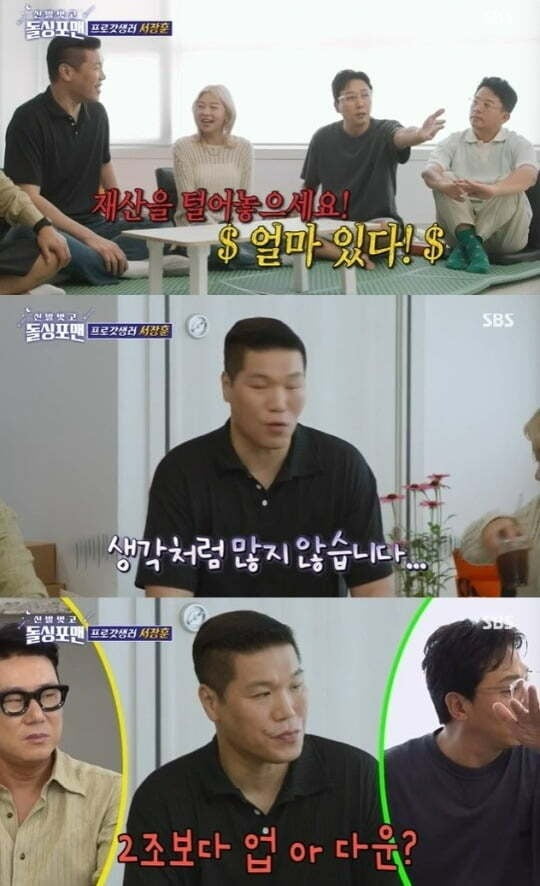 The two have been embroiled in property rumors from the past. However, there is also a reason. Seo Jang-hoon is famous as a building owner with a total value of more than 70 billion won. In particular, in KBS' 'Live throughout the year' broadcast last year, he defeated Son Heung-min, who had an economic ripple effect of 2 trillion won, and Park Chan-ho, who had an inherited property of more than 1 trillion won, and ranked first in sports stars who became the 'building king', putting weight on '2 trillion rumors of property'. added
Yoo Jae-Suk's asset theory has risen from 45.6 billion to 1 trillion and 2 trillion. When Lee Yi-kyung told Yoo Jae-suk in 'The Sixth Sense 3', "There is a rumor that you have collected a group of brothers," Yoo Jae-suk shouted, "Shut up," but gave up saying, "Let's see how far the rumor goes."
Here, when Yoo Jae-seok transferred his agency to Antenna, rumors of a 'down payment of 10 billion won' also circulated. Currently, Yoo Jae-seok invested 3 billion won and became the third largest shareholder of Antenna.
Of course, the income of Yoo Jae-seok and Seo Jang-hoon is so high that ordinary people cannot imagine. However, the fact that the two have assets of 2 trillion is literally just a rumor. Yoo Jae-seok and Seo Jang-hoon, who can be embarrassed by inflated rumors, but pass jokes sensibly with their unique wit. Above all, the reason for their 'long run' is that they do not show off their wealth and are humble.
Reporter Tae Yuna, Ten Asia youyou@tenasia.co.kr