TV
'Infertility' Ji Young-san, angry at Kim Min-joon for having an affair with his wife Park Joo-mi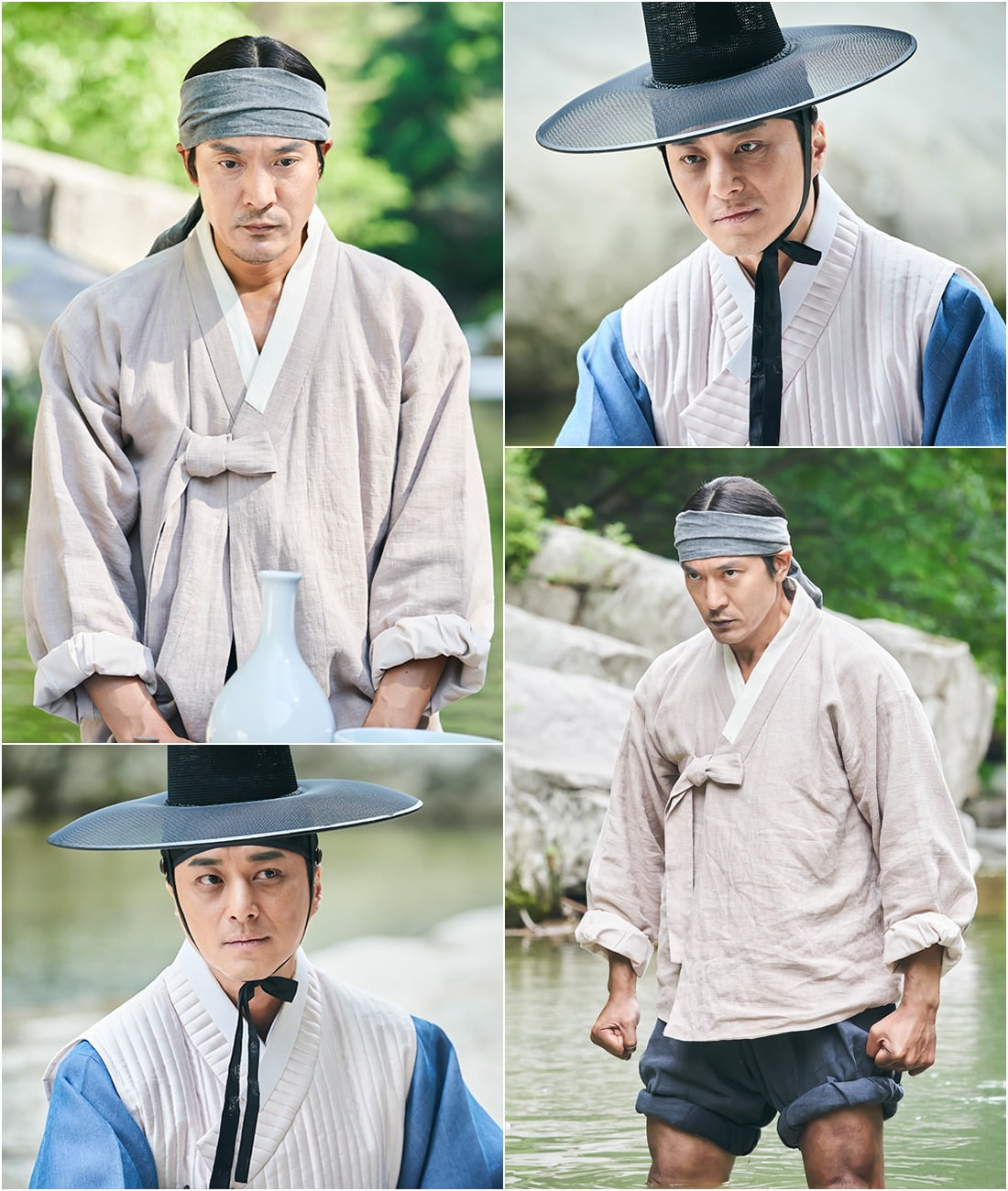 Kim Min-joon and Ji Young-san create tension with a two-shot of a 'distant confrontation' with bloody energy from their previous lives.
TV CHOSUN's weekend mini-series 'Missy Durian' is a bizarre and beautiful fantasy melodrama. It tells the story of Durian (Park Joo-mi) and Kim So-jeo (Lee Da-yeon) who, for unknown reasons, transcend space and time at the moment of a lunar eclipse, intertwined with the members of the Dan family.
In the last broadcast, Durian, Dan Chi-gam (Kim Min-jun), and Dan Chi-jeong (Ji Young-san) were woven into a full-fledged triangular romance, and the wave was intensifying. In particular, Durian recalled her husband Park Il-soo (played by Ji Young-san), who blushed in tears, saying that in her previous life, she couldn't inherit the family because of Yeosu Jeong, while drinking the wine that Dan Chi-jeong poured out. Due to this, it was implied that Durian and Dolsoe (Kim Min-jun) shared a love affair and had a son, Park Eon (Yoo Jeong-hoo).
In this regard, the scene of a 'fierce nerve war' in which Kim Min-joon and Ji Young-san form a mental confrontation in a cold atmosphere is captured and draws attention. In the play, the scene of a bloody emotional confrontation between Dolsoe from the previous life and Park Il-soo over durian. Park Il-soo praises the hard work with his mouth, but glares at the key with a poisonous weapon with a sad look in his eyes.
Dolsoe is distorted with anger and fixates his gaze on Park Il-soo with both eyes wide open, and Park Il-soo looks terrifyingly sneering. Attention is focusing on what is the reason for the two men's tense confrontation like an ice field, and what will be the outcome of the confrontation between the two men who cannot overcome the difference in status.
Min-Jun Kim and Young-San Ji warmed up the scene with meticulous preparations prior to filming the scene of the 'extreme confrontation at a distance'. Kim Min-joon immersed himself in the emotion of Dol-soe with fewer words from the rehearsal, and Ji Young-san, after reading the script, expressed Park Il-soo's emotional line with a mix of daggers and sarcasm in every word of his lines. Moreover, despite the fact that the two of them had to draw a confrontational composition of emotions from a distance in the main shoot, it was said that they vividly digested the moment of extreme confrontation so as not to be pushed by each other, arousing admiration at the scene.
The production team said, "The story of Dolsoe and Park Il-soo's previous life will give a different taste to the viewing point of Phoebe, who said, 'Durian's melodrama line is Danchi, and who will be among the Danchijeong brothers'". In <Durian>, the love triangle of durian-danchijeong-danchijeong will rage more intensely, so please look forward to it."
The 9th episode of 'Assi Durian' will be broadcast on the 22nd (today) at 9:10 pm.
Reporter Tae Yuna, Ten Asia youyou@tenasia.co.kr