TV
'Preparing for remarriage' Yoo Hyeon-cheol cheated on ♥ Ok-soon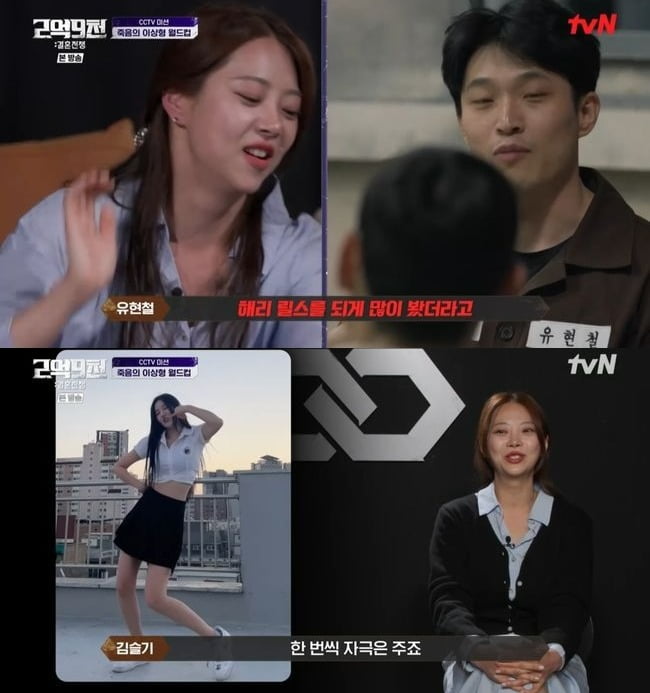 Yoo Hyeon-chul lied to his lover Kim Seul-gi (Ok Soon).
In the tvN entertainment show '290 Million: Marriage War', which aired on the 23rd, the second deathmatch 'The Other Side of Love' between the bottom three couples of 'Love Like War', Yoo Hyeon-cheol, Kim Seul-gi, Seong Chi-hyeon, Kim Hae-ri, Kim Jin-woo, and Lee Seung-yeon, took place. the game unfolded.
On this day, as a result of the 3rd round of the behind-the-scenes game of love, Yoo Hyeon-cheol and Kim Seul-gi came last. "Of the 45 cubes, there are 17 first and 15 third. The couple who survived the deathmatch are Seong Chi-hyeon and Kim Hae-ri."
Yoo Hyeon-chul said, "I wanted to give up because I thought I wouldn't be able to win first place," and Kim Seul-gi despaired, saying, "This is the first time Yoo Hyeon-chul said he couldn't do it."
Seulgi Kim looked at her cell phone, unable to fall asleep easily. Inside the phone, Seulgi Kim's son was smiling. Seulgi Kim said, "I miss my baby so much. It's been a few days since I haven't seen you because of the training camp. That's why I want to see my baby," he said. "When I see a child, I gain strength that I did not have. I don't want to give up easily." Afterwards, the couple Seulgi Kim and Hyeoncheol Yoo, who went through the 4th and 5th rounds, survived.
Yoo Hyeon-cheol honestly said that he felt that he was his ideal type when he saw a female performer other than his girlfriend in the CCTV mission. Yoo Hyeon-cheol said, "I am really simple. Outward appearance is important. I am Haeri Kim. The person I saw a lot of Instagram releases was Kim Hae-ri."
Kim Seul-gi, who saw this, was astounded, saying, "They told me that I didn't see Lil's?", and Yoo Hyun-cheol made an excuse, saying, "I was attracted to people who take care of their bodies because I was teaching sports."
Reporter Tae Yuna, Ten Asia youyou@tenasia.co.kr