TV
Sayuri, "There is someone Zen calls daddy"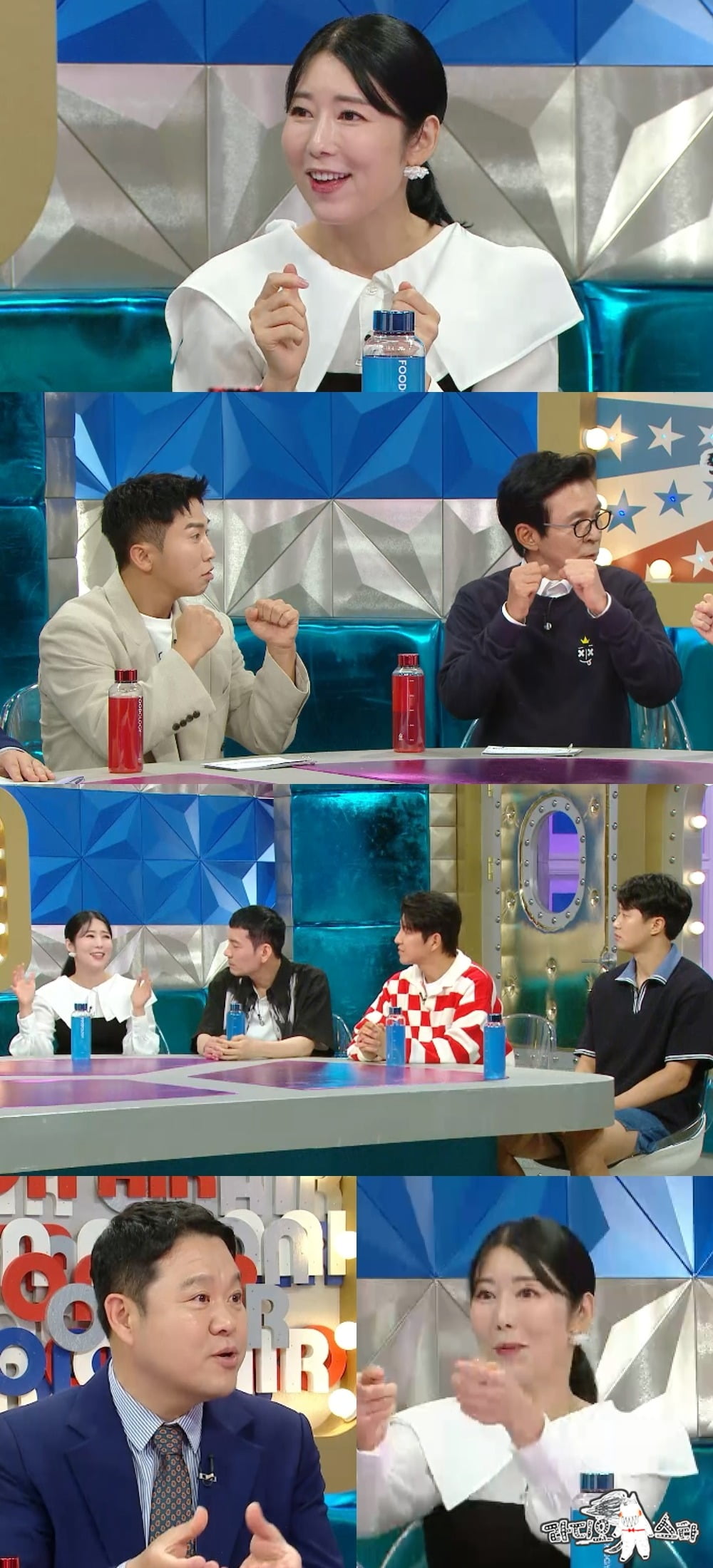 Broadcaster Sayuri boasts of her son's 'extraordinary physical', such as revealing the weight of her 32-month-old son Jen's 16kg and revealing that he has muscles. Jen, who can speak three languages, arouses curiosity by confessing that she has recently had someone she calls 'Dad'.
MBC entertainment 'Radio Star', which will be broadcast on the 26th, will be decorated with a special feature of 'Vital Kingdom' starring Sayuri, Jung Sung-ho, Park Joo-ho, and Heo Woong.
Sayuri has played the role of a laugh cheat with her honesty and time bomb-level talk. As a 'voluntarily single mother', she recently gave birth to a vigorous son, Jen, and is receiving a lot of attention. Recently, he appeared on an entertainment program with his son, showing off his unique genes and sense of entertainment, and is attracting attention.
Sayuri, who visited 'Radio Star' after a long time, exudes overflowing energy, saying that she feels like she is at her parents' house. He continues to brag about his son like any other mother by revealing his lively daily life with his son Jen.
First of all, Sayuri reveals that the current 32-month-old Jen weighs 16 kg and is growing rapidly. Then, he tells the anecdote about going to the pediatrician, saying, "I have shoulders and muscles," to everyone's surprise. Jen speaks three languages, Korean, Japanese, and English, but Sayuri makes people laugh by revealing a special reason for not speaking Korean in front of her son.
As a 'vigorous mom', Sayuri says she relieves parenting stress in a special way. After taking off from work to raise children, he relieves stress by watching boxing videos alone. Sayuri reveals that she focuses on watching videos of a boxer in particular.
Sayuri likes him so much that he even enjoys wearing clothes with his face printed on it. When his son Jen asks, 'Who are you? In fact, when Jen sees this boxer, she says, "Dad~Dad~" and welcomes her, and everyone is surprised and burst into laughter at Sayuri's absurdity.
Sayuri recently points out 'Tanaka' as a rival who threatens her character in the entertainment world. Referring to Tanaka's performance in an actual Japanese entertainment program, he says, "It works on Japanese broadcasts." After this testimony, Sayuri raises curiosity by revealing an anecdote about Tanaka, whom she has a real friendship with, and saying that she publicly shot.
Stories about celebrities who gave pocket money to their son Jen are also revealed. Sayuri reveals the rankings of three people, saying that MC Kim Gu-ra, Yoo Jae-seok, and Park Myung-soo gave Zen an allowance. As a result, MC Kim Gura, who is sweating, is caught and laughs.
Sayuri reveals an episode in which actors Ma Dong-seok and Ye Jeong-hwa predicted their devotion with their own 'tact' three months before the dating news was released. In addition, it is said that he has openly spoken out loud, such as self-disclosure of his plastic surgery, raising expectations.
The 'boxer' that his son Jen calls 'dad' can be confirmed through 'Radio Star', which is broadcasted at 10:30 pm on the same day.
Reporter Tae Yuna, Ten Asia youyou@tenasia.co.kr