TV
Lee Jin-ho slapped Dunn and Huimin on the face of 'junior'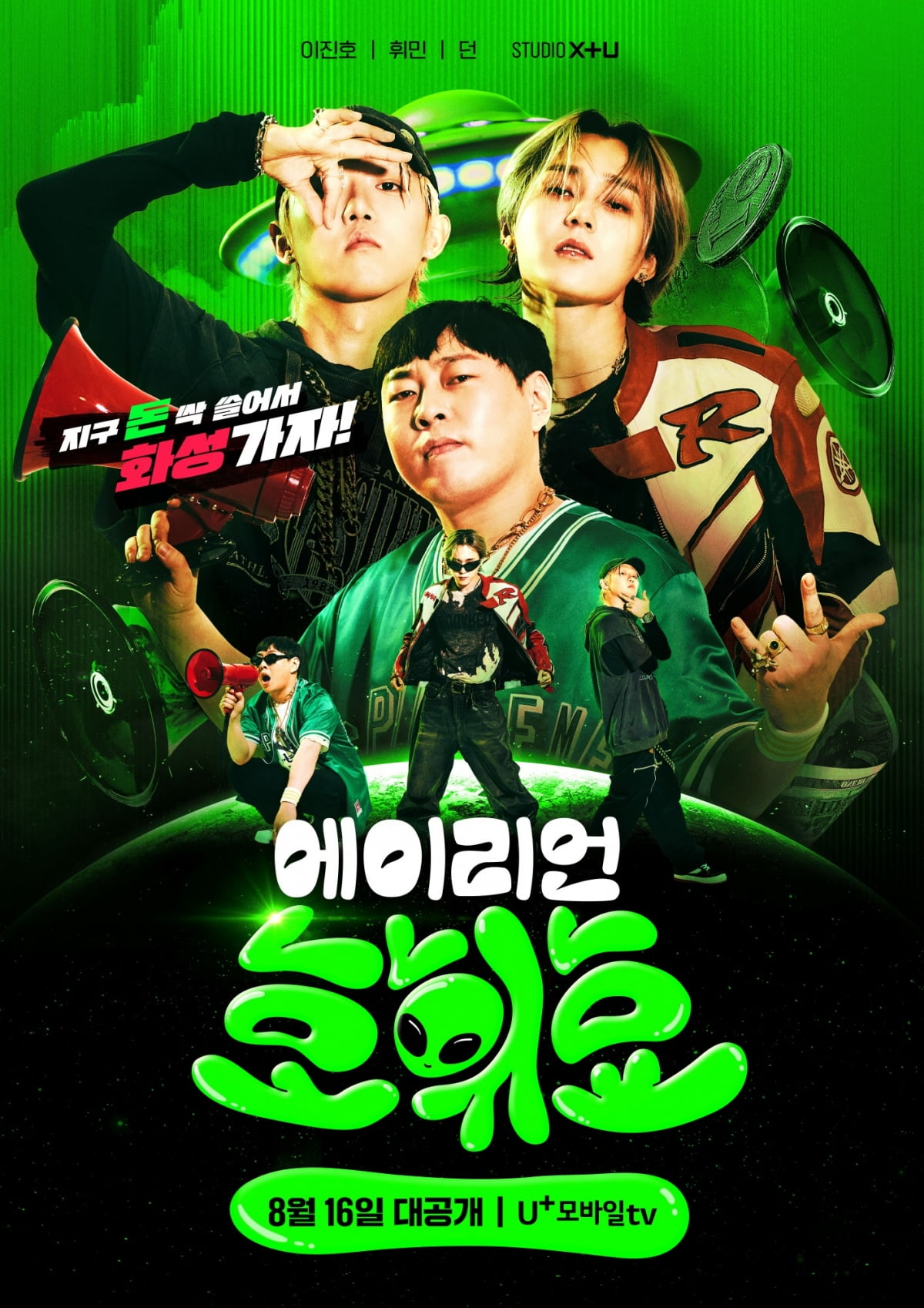 A new fake reality entertainment produced by LG U+'s 'STUDIO X+U', monster-level producing 'Alien Ho Hui-hyo' announced an ambitious project to sweep the earth's money with a poster full of 'alien sensibility'.
Jinho Lee X Hwimin X Dawn will challenge to create a 'monster level label' through 'Alien Ho Hwihyo', which is scheduled to be released for the first time on August 16th. 'Alien Ho Hwi-hyo', which is also the name of the label of rookies who will hit the music chart, is Jin-ho Lee, the 'God of Drip' who is full of thoughts of making money with sound sources, Hwi-min of Groovy Room, 'Trendy Producer', and singer-songwriter Dawn, 'pants boss(?)'. It was made by combining In the 100% fake-type start-up documentary 'Alien Ho Hwi-hyo', they plan to visit several 'big hit newcomer' candidates and unfold a strange journey as well as a strange recruitment operation.
Above all, as it is a fake reality entertainment where money is the best, the poster of 'Alien Ho Hui-hyo' shows a strong desire for money and 'alien sensibility' along with the green color that flies. The three members Jinho Lee, Hwimin, and Dawn are posing with charisma against the backdrop of 'UFO' and 'MONEY'. The threatening atmosphere, as if taking over the earth, explodes with the B-class sensibility of 'a monster rookie hip-hop label from an alien planet'.
In the poster, the three people seem to have a strong chemistry with a spirit of unity toward 'money cushion', but in the previously released teaser video, Lee Jin-ho slapped Huimin X Dawn and robbed their eyes with the bloody force of 'CEO of Evil Deok'. .
The 100% fake-type entrepreneurship documentary 'Alien Ho Hwi-hyo' of three men who came together to raise a 'monster rookie' and make a big deal (?) is scheduled to be released for the first time on U+ Mobile TV on August 16th.
Reporter Ryu Ye-ji and Ten Asia ryuperstar@tenasia.co.kr