TV
Park Sun-young, exercise while losing toenails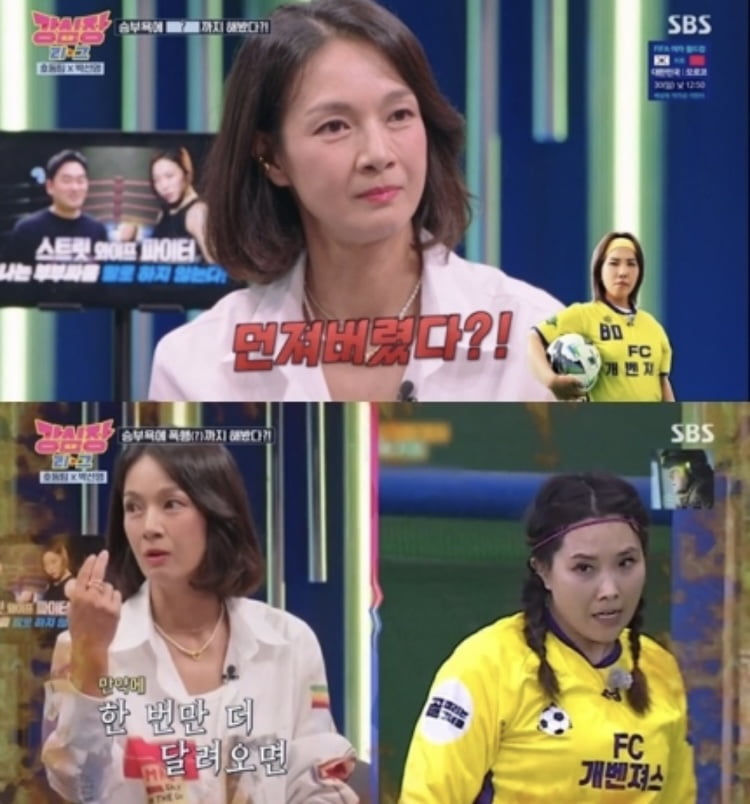 Actress Park Sun-young explained the rumors that arose after appearing in SBS' 'Goal Hitters'.
SBS 'Strong Heart League', which aired on the 25th, was decorated with a special feature of 'Hot Summer Cool Body'.
Park Sun-young, who served as the captain of the FC fire moth team in 'Goal Hitters', not only won the MVP with her soccer skills and passion that was incredible for a 50-year-old, but also led the team to the championship, running around as an ace.
Park Seon-young said, "In Season 1, our average age was 47.3 years old. It's a miracle that we won the championship with that team. I also suffered a little injury while playing. I also lost two toenails. could come. I am currently rehabilitating," he explained on the broadcast that day.
Regarding the rumor that 'Park Seon-young was dissatisfied with the manager of FC Bulmoth and even went ahead with a change of manager', he explained, "Every season, other teams also change their manager."
In particular, he picked Lee Chun-soo as the coach with whom he worked best, and confessed, "He has a competitive spirit.
Regarding the rumor that he threw Shin Bong-seon, who was a member of the FC Gavengers, during the game, he honestly said, "I didn't throw it. I threatened him."
When Shin Bong-seon, who was more motivated than her poor soccer skills, collided with FC Fire Moth members one after another, Park Sun-young whispered to Shin Bong-seon, "If you come running one more time, I won't avoid it. Then I'll throw it." After the game, Park Seon-yeong visited Shin Bong-sun to see if she was injured and resolved the misunderstanding.
Park Sun-young revealed the fact that she issued a 'warning' to Cha Soo-min, a tall member of FC Goo-cheok. If you kick again, I kick you too. Play fair,' and he didn't make eye contact."
In response, Park Gun-do, a former special forces soldier, and Park Joo-ho, a former soccer player, said, "It's scary," and caused laughter.
Reporter Ryu Ye-ji and Ten Asia ryuperstar@tenasia.co.kr