TV
Lee Jun-ho received a breakup notification right before the proposal
Im Yoona said goodbye to Lee Junho.
In the JTBC Saturday and Sunday drama 'King the Land', which aired on the 5th, Cheoncheon-rang (played by Im Yoon-ah) declared farewell to Gu-won (played by Lee Jun-ho).
On this day, Ku Il-hun (Son Byeong-ho), Guo-gu's father, was surprised to see Han Mi-so (Nam Ki-ae), Guo-gu's real mother, who came to the King Hotel. Hanmi-so said to Gu Il-hoon, "Won-yi, like me, cleaned it up while he was away on a business trip," referring to Cheon-rang's demotion to the province.
"There was only one reason I left quietly. It was for Woni. Your father held a child hostage and threatened me. He promised to protect Woni when I disappeared, so I lived as a non-existent existence." Don't. If you keep doing that, I won't stand still. It's a parent's job to help you live the life you want," he warned.
Han Miso apologized, saying, "I came to apologize. It may sound like an excuse, but I thought I could protect you only if I left." Guo-gu said, "I heard the reason you left. To be precise, you were kicked out. I thought you were afraid because you were only my age at the time. Now that I understand a little bit, don't be sorry and live comfortably." He added, "I have never hated you. Even though I don't have any memories of you, the feeling of how much you loved me remains. Be healthy."
Afterwards, Ku-won, who had been sitting in the hallway and crying, went to Han Miso again and hugged him, and Han Miso touched Guo-so's face while shedding tears.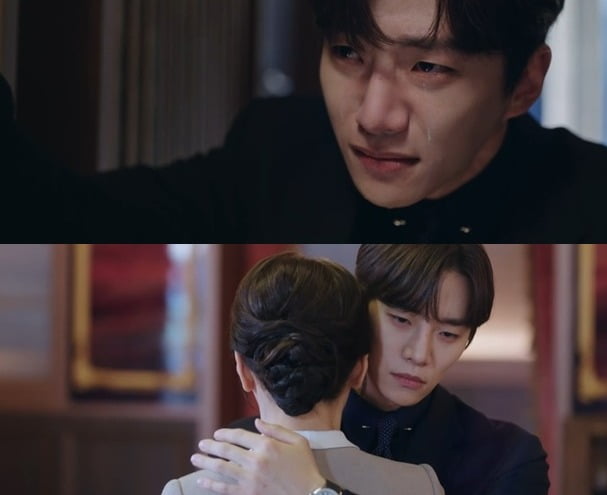 Gu-won went to the King Tourist Hotel where Cheonrang was located. He said, "I came to pick you up. I'm sorry I came late. It was hard alone, right?" Angelang cried and said, "I'm an employee here now", and Guwon said, "It doesn't matter. It's my person." .
Ku-won decided to take over the King Tourist Hotel when it was on the verge of being sold, and headed to the King Hotel with Angelang again. Also, after buying a ring to propose to Cheonrang, he went to the restaurant he went to before dating her.
Guwon said to Cheonrang, "I never imagined we would end up like this. It's nice to be here again. In fact, I have something important to say," and tried to hold an event. No matter how much I think about it, I don't think this is the case.
Reporter Tae Yuna, Ten Asia youyou@tenasia.co.kr