TV
"Competing with Namgoong-min? I didn't even know the title of the drama"... Kim Rae-won's Confidence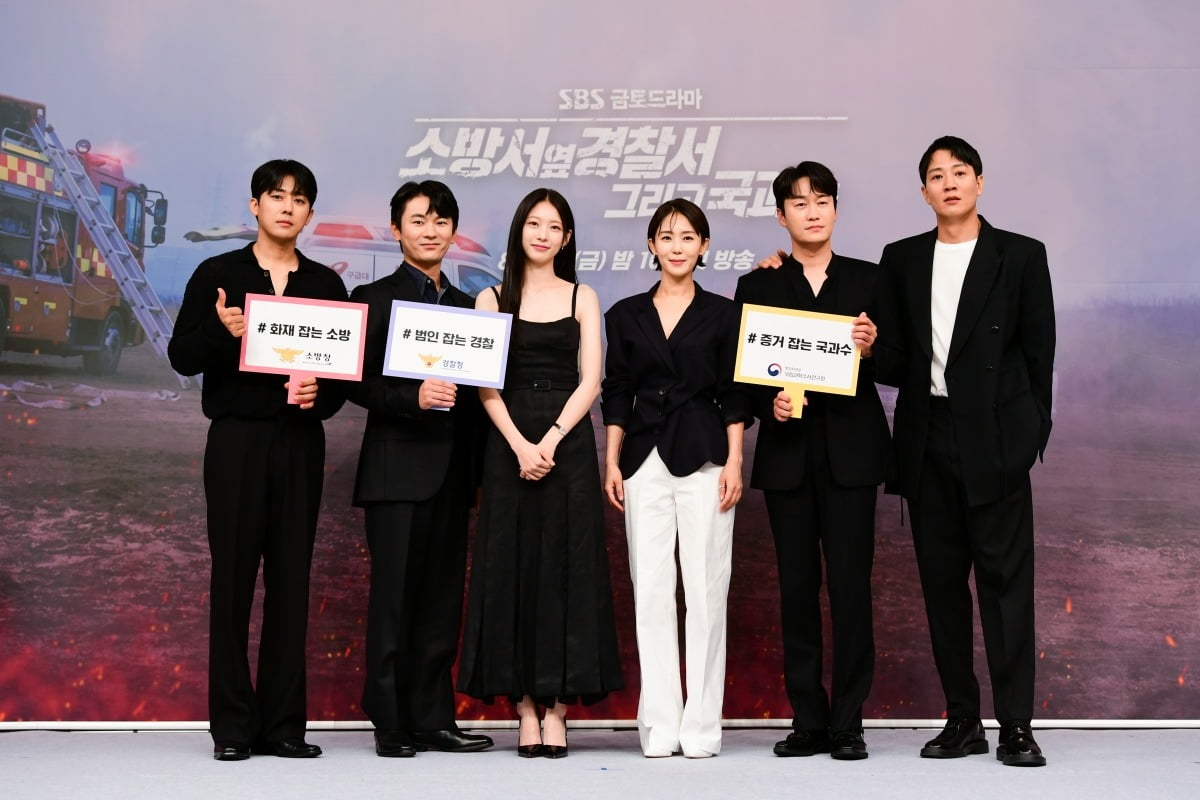 'Police station next to the fire station', which gained popularity by breaking through the highest viewership rating of 10.3%, is back with Season 2.
On the afternoon of the 4th, a production presentation for SBS' new Friday-Saturday drama 'The Police Station Next to the Fire Station and the National Forensic Service' (hereinafter referred to as 'The Police Officer 2') was held at the SBS building in Mok-dong, Seoul. Director Shin Gyeong-su and actors Kim Rae-won, Son Ho-jun, Gong Seung-yeon, Kang Gi-doong, Son Ji-yoon, and Oh Eui-sik attended the event.
'Small Side View 2' is a work that depicts the upgrading cooperation between fire catching fire, police catching crime, and forensic catching evidence confronting unprecedented and unprecedented cases.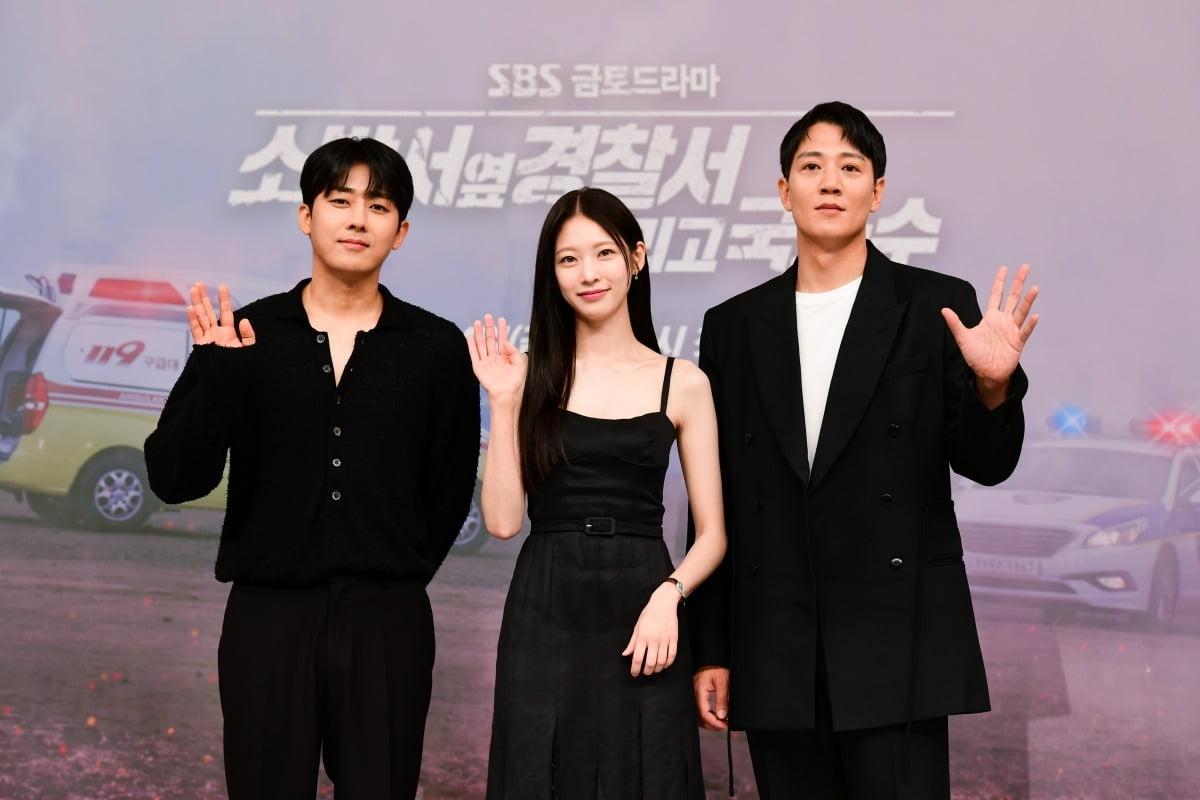 Regarding the explanation of 'the end of the K-cooperative drama' and 'I decided and made it', director Shin Shin-soo said, "I made it after thinking about it for a long time with a different mindset. From my mindset, the writer gave me a different mission from other dramas. It was a way of expressing it," he said.
When asked if there was any burden in the success of SBS' season-long series of dramas, such as 'Exemplary Taxi' and 'Romantic Doctor Teacher Kim', director Shin said, "The difference between 'Small Side View' is that Season 2 was confirmed from the planning stage. Season 2 is indeed a chain. Who caused the arson, and the final villain that Jin Ho-gae couldn't solve is finally caught. Seasons 1 and 2 are different in that they are organically connected."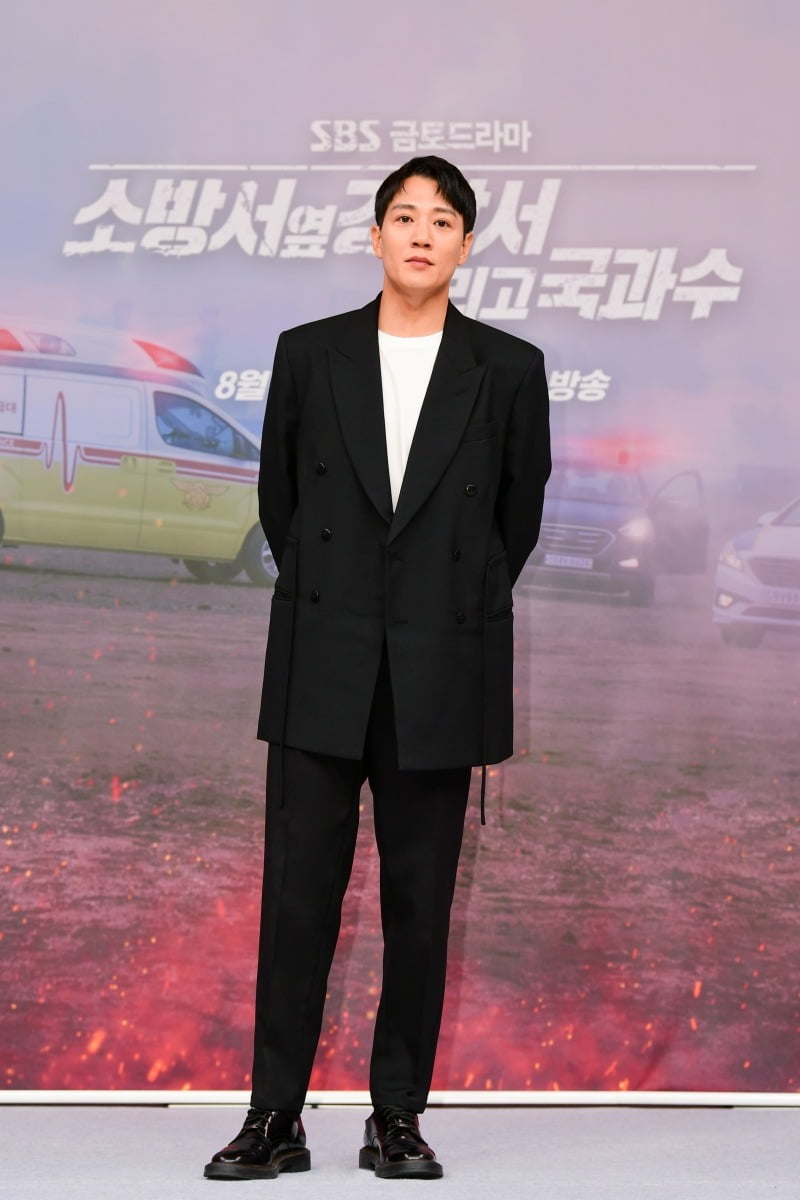 In season 1 and season 2, Kim Rae-won plays an active part as the core axis of the 'Triangle Cooperation', which is a combination of firefighting, police, and national fruit trees, as 'Detective to the bone', Jinho-gae. Kim Rae-won said, "At the beginning of Season 1, I focused on reality and reality. Season 2 has many dramatic elements and powerful scenes. I am also looking forward to it."
Son Ho-joon, who played the role of Bong Do-jeon in 'Buddhist Challenge', said, "I really enjoyed reading the script while doing season 1 together. Who I eat with is more important than what I eat or where I go, so I wanted to work with him until season 2." He showed affection for his fellow actors.
Regarding the love line between Song-seol (Gong Seung-yeon) and Yoon-hong (Son Ji-yoon), Son Ho-joon said, "Song-seol is the person Bong Do-jin likes, and Yun-hong is the woman who approached me. If I had to choose between the two, I would prefer it." I will choose to do it," he said.
Ki-Dung Kang, who played the role of Gong Myung-Pil, who played a big role as a fantasy duo with Rae-Won Kim, was confident, "Compared to Season 1, the villains have become stronger. We will also form a stronger team and provide a lot of attractions."
Son Ji-yoon, who plays the role of National Forensic Justice Yoon-hong, said, "In Season 2, as the spectrum of cooperation is getting wider, I was thrilled to be able to show not only forensic science but also various investigative techniques."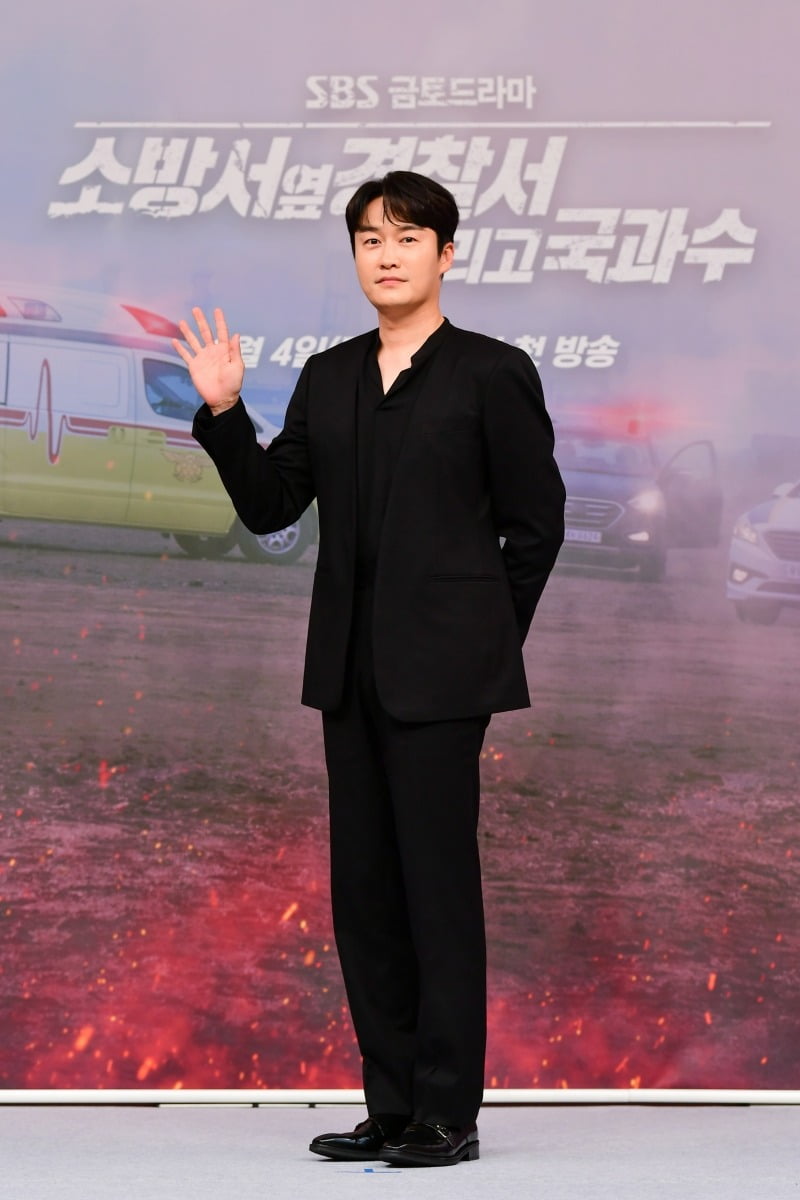 Oh Eui-sik, who will lead a new synergy in Season 2, plays Kang Do-ha, a former special forces unit who will be put into the National Forensic Service. Eui-sik Oh said, "I was a viewer who enjoyed watching season 1. It's an honor to be able to participate in season 2. There was no reason not to do it because the actors and directors I've always liked so much."
Oh Eui-shik, who played a character suffering from Asperger Syndrome in the previous film 'Ilta Scandal'. He said, "While preparing for season 2, I thought this character was important. Because of the image in the previous work, the writer and director must have had a lot of trouble (even casting me). Thank you for trusting me and working hard to live up to it." said.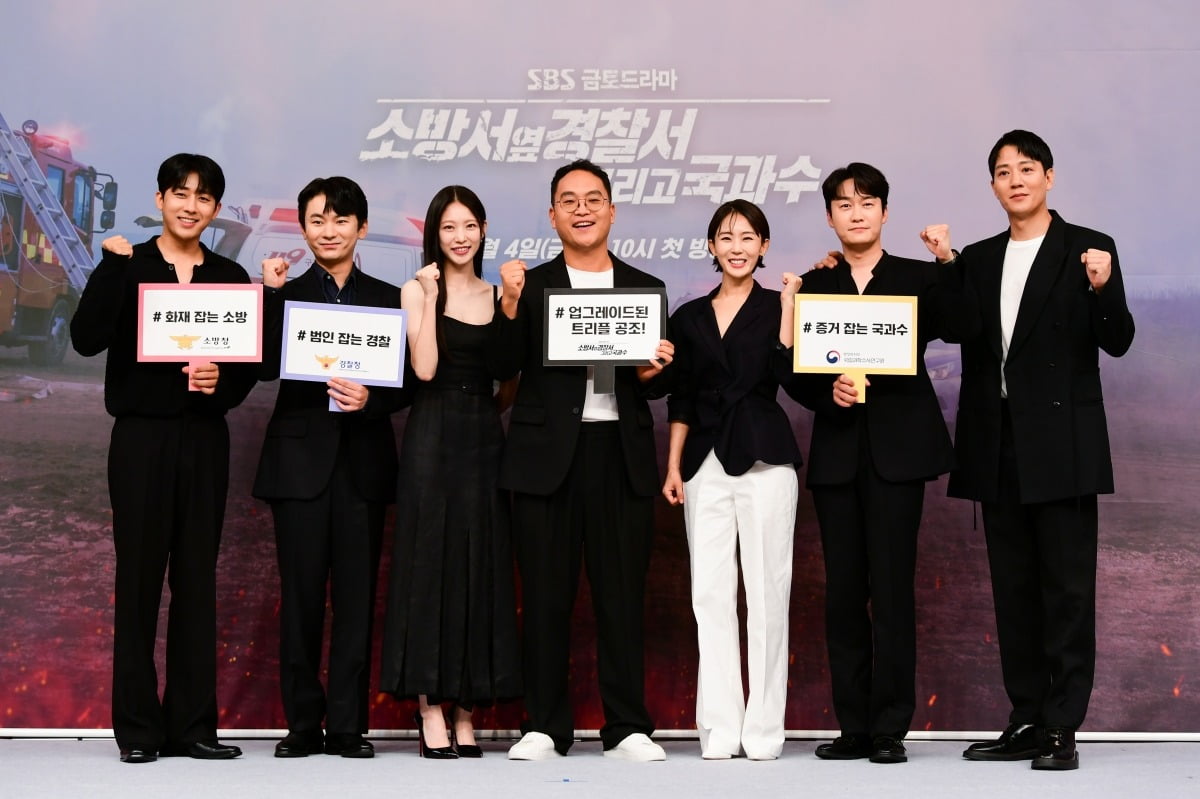 Is there any burden on MBC's 'Lovers' starring Namgoong-min, who competes at the same time? In response, director Shin Shin-soo said, "It's a lot of pressure. I heard that the 'Lovers' team has been filming for a long time. The weather is so hot these days, so the set will be more painful because it's a historical drama. The first thing I want to do is to film safely." I think the audience will be different because it's different. Personally, I want people to love our drama more."
Kim Rae-won asked, "I didn't know. What's the title?" and briefly said, "Going!" about the feeling of competing.
When asked about the plan for Season 3, Director Shin Shin-soo said, "The biggest goal is for Season 2 to receive a lot of love so that stories about Season 3 come out. I know that the writer is ready for Season 5. The information was confirmed yesterday." talked
Kim Rae-won confidently said, "Overall, the story I heard is more fun than Season 1. I confirmed it in several places. Please look forward to it."
'The Police Station Next to the Fire Station and the National Forensic Service' will premiere on the 4th at 10:00 PM following the conclusion of 'Ghost'.
Reporter Tae Yuna, Ten Asia youyou@tenasia.co.kr