TV
Lee Jun-ho ♥ Lim Yoon-ah's 'King the Land', Netflix TV ranked in the top 10 in 39 countries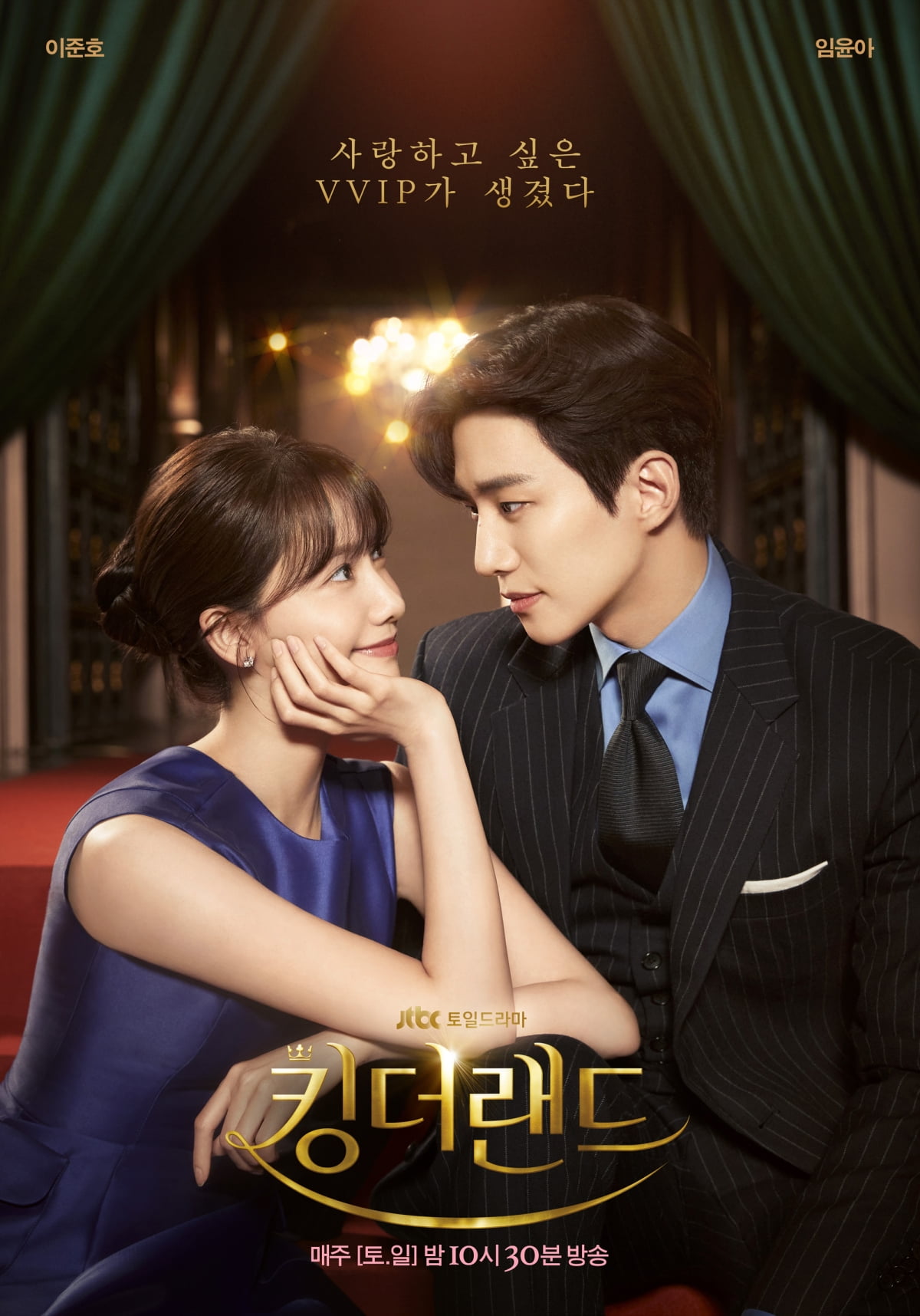 The solo performance of JTBC's Saturday drama 'King the Land' is currently in progress.
JTBC's Saturday and Sunday drama 'King the Land' (script Choi Rom (Tim Harimao), director Lim Hyun-wook, production Npio Entertainment, By4M Studio, SLL) captivates viewers every time with its eye-catching high-speed development. It is proving the dignity of the strongest weekend drama by occupying the top spot in a row.
In the TV-OTT integrated topical ranking (as of July 31, 2023) announced by Good Data Corporation's FUNdex, an organization specializing in the analysis of K-content competitiveness, it has settled at the top for six consecutive weeks. Lee Jun-ho and Lim Yoon-ah are also monopolizing the 1st and 2nd place in the drama cast's topical rankings, causing 'Wonrup (Salvation + Angel Love) Sickness'. Since the first broadcast, not only the work but also the actors have maintained high rankings, allowing you to feel the interest in 'King the Land'.
In addition, on the Netflix Global TOP 10 website, it ranked first in the TV (non-English) category three times, and this time (July 24, 2023 - July 30, 2023, based on counting), it also topped the list, ranking in the top 10 for 7 consecutive weeks. It continues to gain popularity all over the world. In particular, it ranked first in 6 countries, including Indonesia and Malaysia, and was in the top 10 in 39 countries, and has exceeded 27 million views (viewing time divided by total running time of the work).
As such, 'King the Land' is enriching the play with the performances of Lee Jun-ho and Lim Yoon-ah and actors who are showing the best romance synergy. Various stories of characters, from heart-throbbing romance to tense inheritance wars, add a different kind of fun and are sniping at the taste of both men and women of all ages.
On the other hand, in the 14th episode, Gu-won and Cheon-rang, who were caught having a secret relationship, were kept away at the direction of Gu Il-hun (Son Byeong-ho), which aroused regret. The moment Gu-won, who learned the truth belatedly, left Kingdom, his mother, Han Mi-so (played by Nam Ki-ae), appeared in front of him, surprising viewers once again.
As a result, there is a growing curiosity about what kind of ending the salvation and heavenly love will meet under a different sky. As only the last page of the 7-star sweet romance is left, the 15th and 16th episodes, which will decorate the finale of 'King the Land', which has been loved so far, are more anticipated.
The bible of K-romantic comedy JTBC's weekend drama 'King the Land' will be aired on the 5th (Sat) at 10:30 pm with 15 episodes.
Reporter Ryu Yae-ji and Ten Asia ryuperstar@tenasia.co.kr