TV
Drama 'My Lovely Liar' Kim So-hyun and Hwang Min-hyun rescued and fateful reunion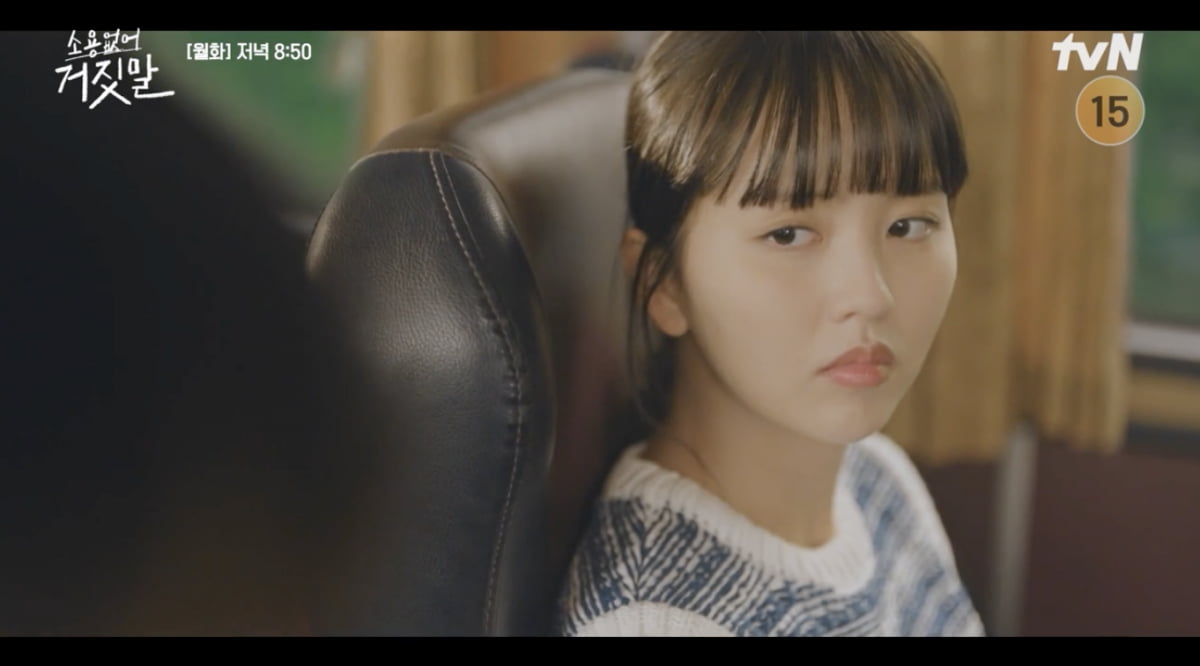 Drama 'My Lovely Liar' actress Kim So-hyun saved actor Hwang Min-hyun in a crisis situation.
In the first episode of tvN's Monday-Tuesday drama
'My Lovely Liar', which aired for the first time on the 31st, Mok Sol-hee (Kim So-hyun), who works as a light hunter, and Kim Do-ha (Hwang Min-hyun), who works as a composer, accidentally meet for the first time on a bus.
On this day, Mok Sol-hee solved the case by receiving a request from gangsters as a 'light hunter' who can determine the authenticity just by hearing his voice. However, the employee who betrayed the organization tried to find Mok Sol-hee and take revenge when the lie was exposed due to Mok Sol-hee.
Mok Sol-hee gets on the bus bound for Seoul and runs into Kim Do-ha. Mok Sol-hee said, "I'm a new girl and that man is mine, so get off now" when Kim Do-ha got into a fight with a man and the bus couldn't start. Because of this, Mok Sol-hee ran away from the gang member who had a grudge against her.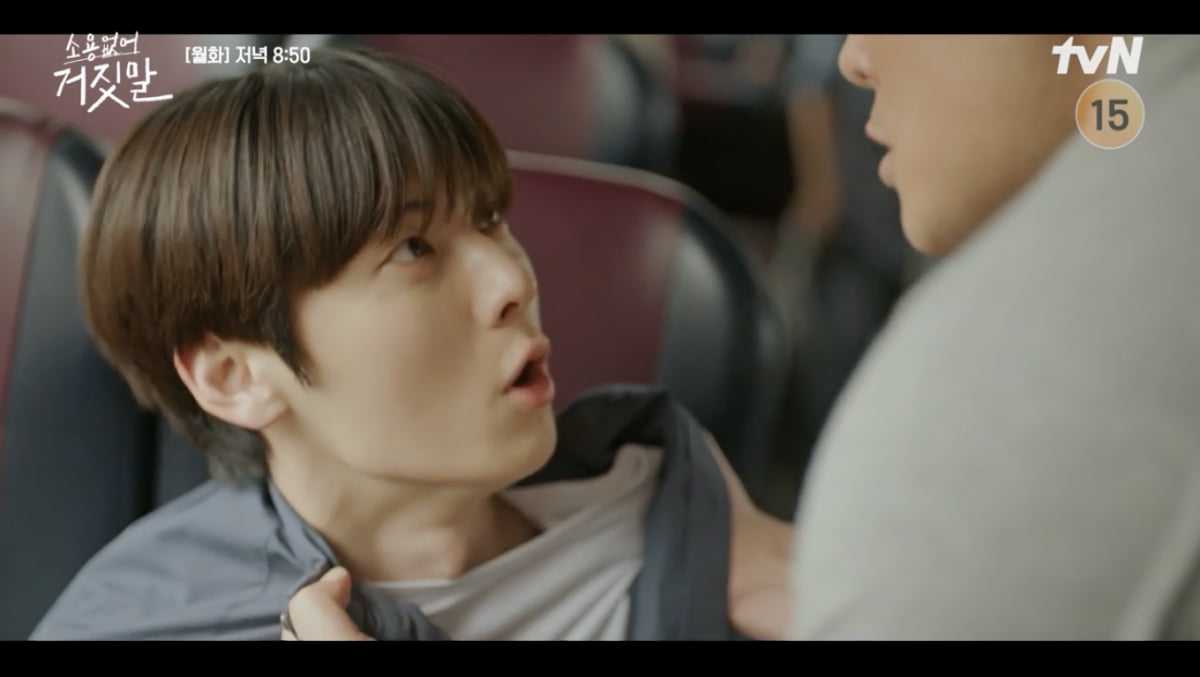 Mok Sol-hee, who had the man who had troubled Kim Do-ha get out of the bus, asked, "Didn't you mess around a little? No. It's like you're really cheating because you're just being beaten." In response, Kim Do-ha put on a puzzled expression and asked, "What do you know?" However, Mok Sol-hee, who can detect lies, said, "If I am, that's it. I'm this kind of person," and handed her her business card as a light hunter.
Five years later, Mok Sol-hee was on the rise as a writer hunter, and Kim Do-ha was also a recognized top composer. However, because no information was revealed, Kim Do-ha suffered from many speculations. Kim Do-ha received media attention. A reporter who was following in the footsteps of Shaon (Lee Si-woo), an exclusive composer who works with him, found Kim Do-ha's house and was contacted not to return home.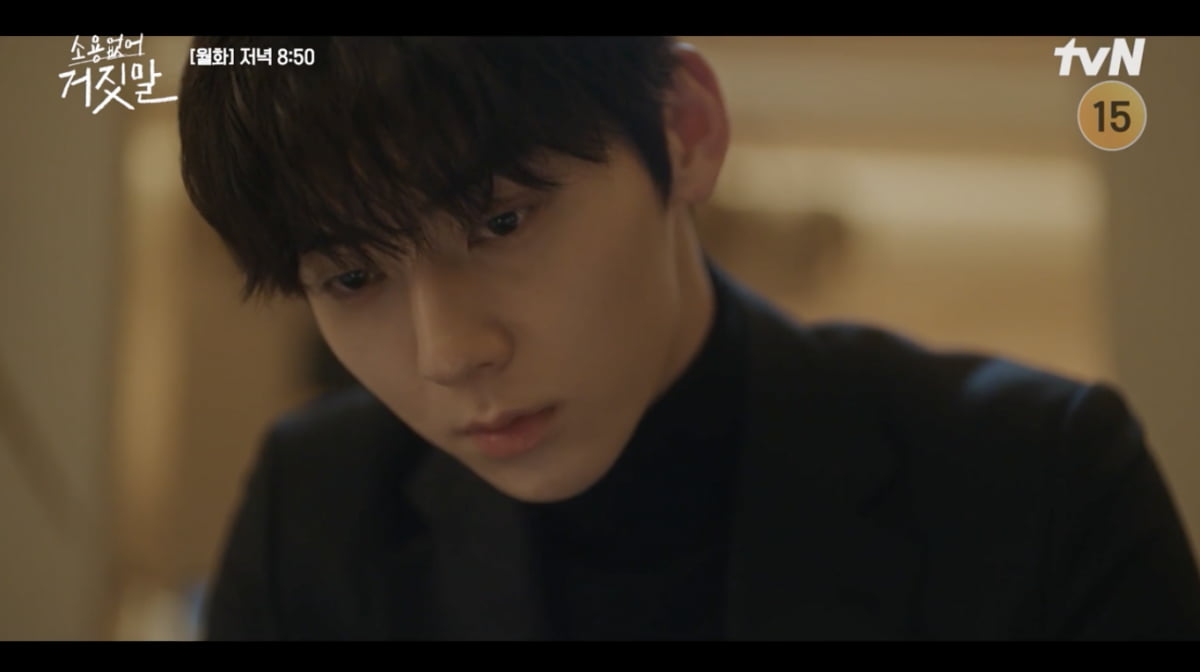 Because of the reporters in front of the house, Kim Do-ha headed to the parking lot, but ran into a reporter who was hiding. He went out wearing a mask, but was spotted by a reporter and was in danger of being photographed. In fact, this was to publish an article on suspicion of dating Shaon and Kim Do-ha. The reporter said, "You're Kim Do-ha, right? Take off your mask," he persistently followed. Kim Do-ha, who barely escaped the reporter, was shocked to see the drone filming him.
Afterwards, Kim Do-ha left her house and moved to a temporary residence prepared by Deuk-chan (played by Yoon Ji-on). The reason why Kim Do-ha did not interact with the outside world was because of his social phobia after being investigated as a suspect in a murder case in the past. He suffered from nightmares of bloody hands due to the trauma that occurred over the past five years.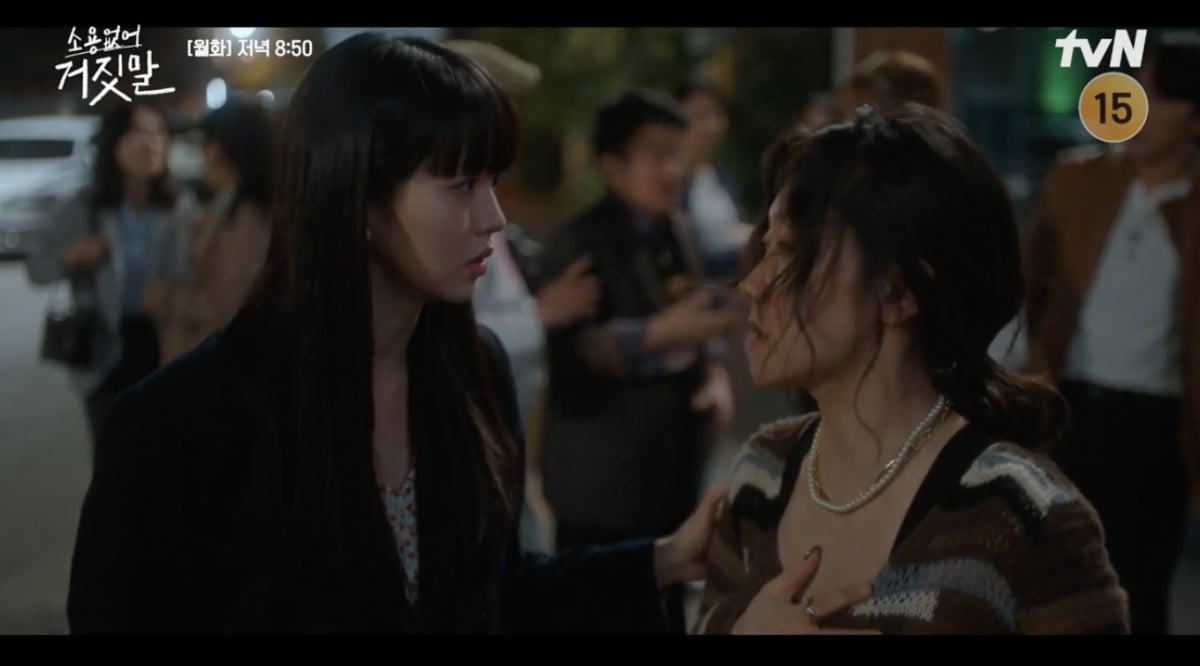 Cho Deuk-chan, who prepared a house for Kim Do-ha, said, "Take off your mask and live comfortably. How long are you going to live like this? You said it wasn't your fault," and expressed concern for Kim Do-ha, who was suffering from trauma. However, Kim Do-ha asked if he really thought so. In response, Deuk-chan Cho said, "I believe in you. What do you do when you earn money? You live like mold in the corner of the room while eating something that doesn't even look like rice every day," revealing a worried gaze toward Kim Do-ha.
However, the neighborhood where Kim Do-ha moved was in a bad situation due to the recent appearance of a forcible molester. Kim Do-ha wore a mask and was misunderstood as a molester. However, the misunderstanding was cleared by Mok Sol-hee, who met the molester in the wanted list at a convenience store. Mok Sol-hee insisted, "It's not this person. I'm not the culprit. If it's me, then that's it." While watching Mok Sol-hee who believed in him among the people of the Merchant Association, Kim Do-ha remembered Mok Sol-hee who saved him on the bus five years ago.
Reporter Ha-neul Lee, Ten Asia greenworld@tenasia.co.kr