TV
Shim Hyung-tak's wife, Saya, was a Japanese gold spoon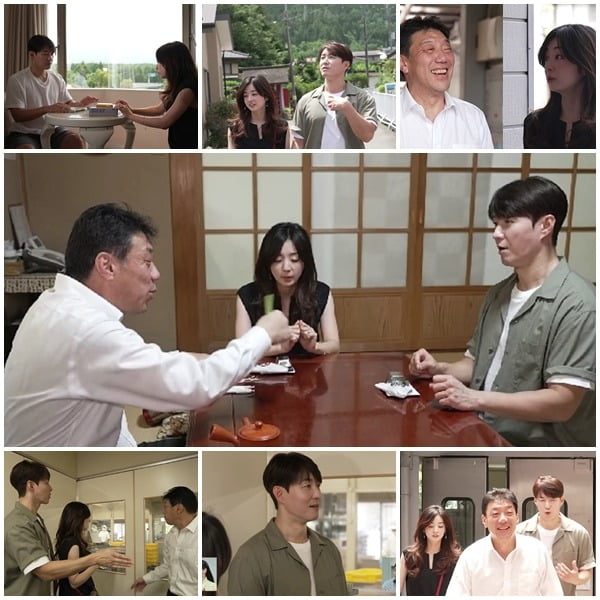 Actor Shim Hyung-tak visits his father-in-law's factory in Japan for the first time.
In the 75th episode of Channel A's 'Men's Life These Days - Groom's Class (hereinafter referred to as 'Groom's Class'), which will be broadcast on August 3, the 'Japanese Wedding D-1' scene of Shim Hyung-tak and his Japanese wife Hirai Saya will be revealed.
On this day, Shim Hyung-tak wakes up in a luxurious hotel suite with a view of Mount Fuji. Then, as soon as he opened his eyes, "Saya! Why are you so pretty?" However, soon the atmosphere turns to thin ice. When Saya looked inside Shim Hyung-tak's suitcase, she frowned when she saw a specific object, saying, "What is this?" Shim Hyung-tak, who suddenly went into 'crumpled mode', said, "I'm sorry. Please look at it."
After a while, the two leave the lodging and visit a 'cotton factory' run by Saya's father. Shim Hyung-tak said, "The father-in-law runs a factory that makes hoto noodles, a specialty of Koshu, Yamanashi. That's why (my father-in-law) appeared a lot on Japanese TV shows," explaining and shrugging his shoulders. The father-in-law asked Shim Hyung-tak, who was visiting the factory for the first time, "I am the 4th factory manager here, so you are the 5th?" The cast members who watched this in the studio expressed envy, saying, "Hyung-tak married well."
Shim Hyung-tak's father-in-law introduces the factory as well as the family's mansion for the fourth generation. In particular, in one space of the mansion, there is a bamboo decoration with paper with wishes written on it hanging in celebration of the 'July 7th Festival' (Tanabata), which draws attention. Shim Hyung-tak is amazed at the 'July 7th' event in Japan, and the craftsman suddenly suggests, "Let's write down our wishes and hang them on bamboo." Shim Hyung-tak writes "Please let me have a healthy child soon" on the wish sheet, and the father-in-law sees it and replies, "About next year?" Shim Hyung-tak immediately takes a 'Dunga-Dunga' pose and makes the craftsman explode.
The performance of Shim Hyung-tak, who captivated the Japanese artisan's heart, can be seen in 'Groom Class', which airs at 9:10 pm on the 3rd of August.
Reporter Tae Yuna, Ten Asia youyou@tenasia.co.kr