TV
Shin Bong-seon, 'discrimination controversy' revealed only 4 months 'Hangout With Yoo' getting off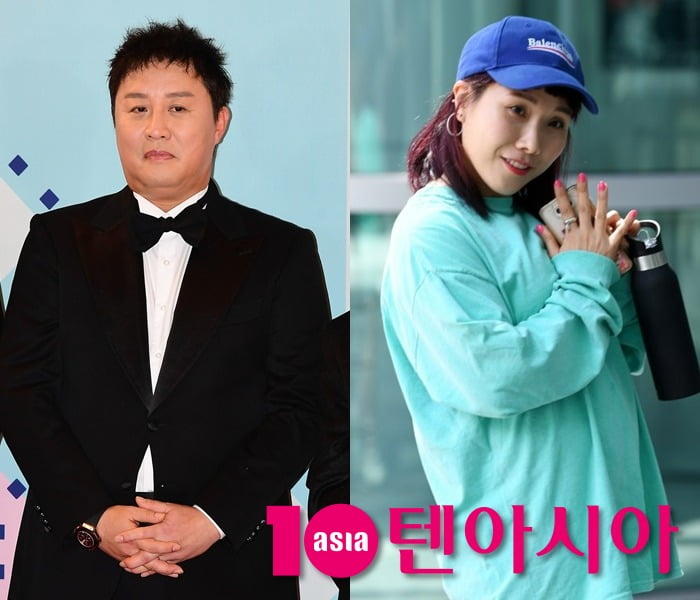 Broadcasters Shin Bong-seon and Jung Jun-ha frankly confessed their thoughts after getting off the MBC variety show 'Hangout With Yoo'. Jung Joon-ha said that he was weeping, and Shin Bong-seon did not hesitate to express the word that he was displeased.
Shin Bong-sun, who appeared on a YouTube channel on the 30th, mentioned the situation in which she got off the program with Yoo Jae-suk, from 'Happy Together' to 'Hangout With Yoo'.
Shin Bong-seon said, "At this level (Yoo Jae-seok) doesn't fit. From what I've seen, this makes each other uncomfortable." Park Mi-sun said, "Jae-seok is also in a situation where he can't help it. What I feel when doing entertainment is that it's good when everyone ends up together, but if that doesn't work, the victim's position is sad and it's like that."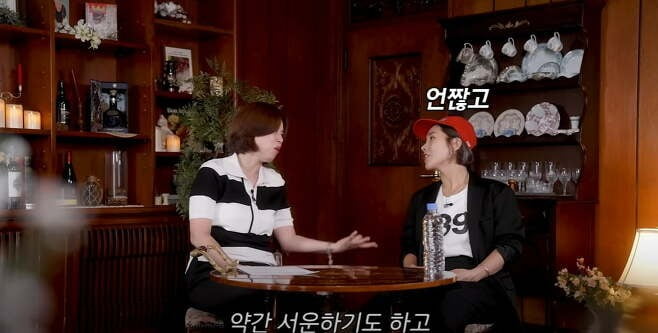 In response, Shin Bong-seon said, "There are definitely parts that I'm unhappy about. In the past, I couldn't even show my displeasure, but now I understand and it's good that I'm at an age where I can say 'I feel bad'."
He confessed his candid feelings, "I don't hate the production team, but my feelings were too precious to ignore them."
Jung Jun-ha also appeared as a guest on a YouTube channel on the 13th and confessed that he had been addicted to alcohol for a while after getting off 'Hangout With Yoo'.
Jung Joon-ha expressed his upset heart, saying, "I drank the most in my life. I cried. It wasn't just luck, I cried. Thursday is the recording day. I couldn't be at home." When asked if he had watched 'Hangout With Yoo' after the reorganization, he laughed bitterly.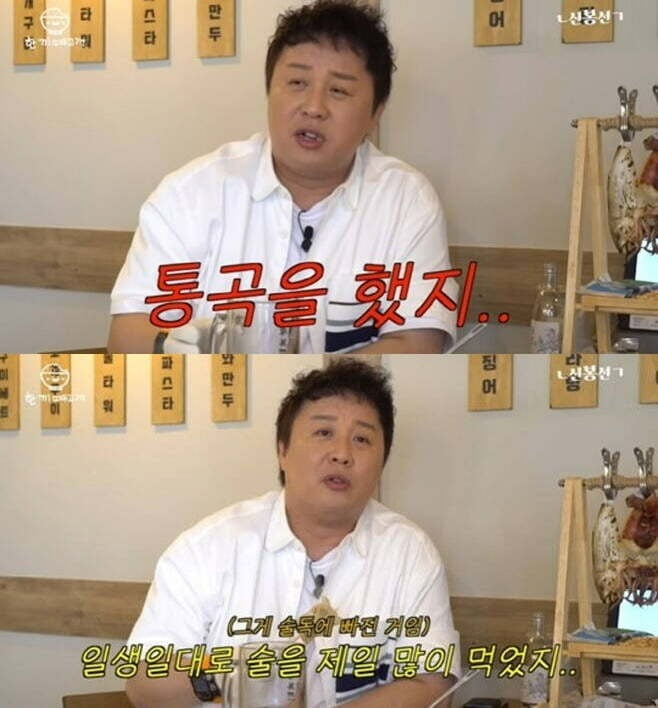 Jung Joon-ha and Shin Bong-seon were the only members who did not become trainees in the 'Thank You Entertainment' project, which aimed to debut in March with boy group One Top and female duo Juju Secret.
At that time, the roles that Jung Jun-ha and Shin Bong-seon played in the project were manager and chief, respectively. But the reality was far from it. Jung Joon-ha just watched the members practice the choreography and the amount disappeared, and Shin Bong-seon suddenly transformed into Dong-min's mother Bukkae and became the burden of cooking for the members.
Comedians Jung Jun-ha and Shin Bong-seon were used only as entertainment devices, and in a situation where only the actor/singer line was made the main group of the project, it was said that they were openly discriminating against members. On top of that, the decision to decide whether or not to engage in one-top and shareholder secret activities through paid text voting was controversial and criticized.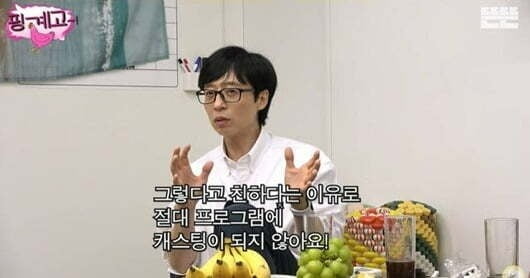 Yoo Jae-seok explained the suspicion that Joo Woo-jae, who joined as a new member after Shin Bong-seon and Jung Jun-ha got off, did not insert it because he was a 'Yurain'.
He said, "What I need to point out is that after a few recordings, people who work together are grouped together and called 'Yurain'." "he emphasized.
Joo Woo-jae also insisted, "Among the many programs I do, Jae-seok is one of my older brothers," and "If I had to say it, I'm Kim Sook's line."
Yoo Jae-seok also acknowledged, "Honestly, line is something we talk about as a subject of laughter. In fact, there is no such thing. Some people think that they put it somewhere, but it's not like that at all. If there was such a thing, even if someone posted it on social media, it would have already been uploaded." It's not a line. Leave me alone. I'm alone."
On the other hand, 'Hangout With Yoo' has undergone a major reorganization in July of replacing members and production staff, but there is no significant rebound in viewership ratings. It has entered its 5th week, but the viewership rating is in the 3-4% range.
Reporter Tae Yuna, Ten Asia youyou@tenasia.co.kr