TV
Jerome "I lived with Bae Yoon-jung even after the divorce, we broke up with a smile" ('Love After Divorce4')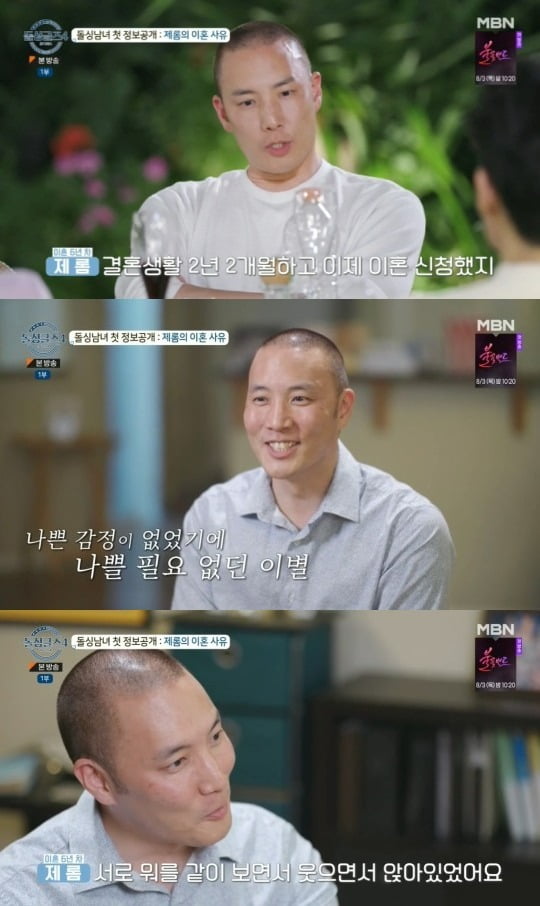 Choreographer Bae Yoon-jung's ex-husband, singer Jerome, revealed the reason for the divorce.
In MBN's entertainment program 'Love After Divorce4', which aired on the 30th, Dewey, Ricky, Benita, Sora, Jerome, Jimmy, Jisoo, Tom, Harim, and Heejin, each of the '10 American single men and women' revealed their 'reason for divorce'.
On this day, Jerome said, "We divorced after 2 years and 2 months of marriage. After the divorce, we lived together for a short time. The house was rented, so both of us put money in it." I decided to go," he said.
"I went to the court again 30 days after filing for divorce, and there were people fighting and the atmosphere was bad. But since we were sitting next to each other and laughing while watching something, people looked at us. When our number was called in court, we answered 'yes' and We stood side by side and went together. Finally, I said to my ex-wife, 'I hope you are happy, I hope you find love'."
He told Bae Yoon-jung about his appearance on 'Idol Singles 4' and said, "Because he remarried, he had to get permission in advance. I thought I should ask out of politeness because it could be bad if my husband sees it. He cheered me on. He said he watched the broadcast. He knew that I had high eyesight and told me not to be a threat alone."
Reporter Tae Yuna, Ten Asia youyou@tenasia.co.kr