TV
Jeon Hyun-moo succeeded in losing 10 kg with the Keto diet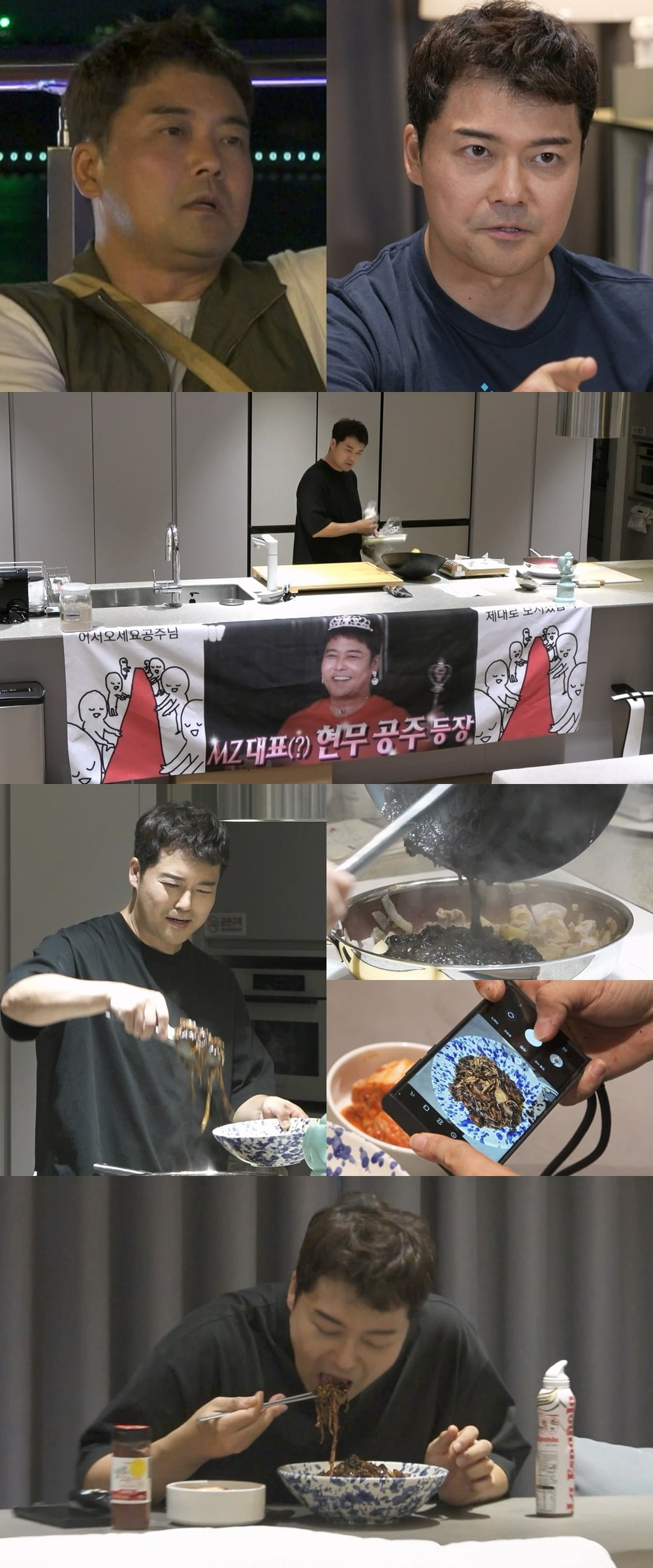 Broadcaster Jeon Hyun-moo reveals the effect of dieting. On the day of the seminar in Mokpo, he weighed 85kg, but his current weight is 75kg. Jeon Hyun-moo's visual change, which even regained his jawline after losing 10kg, is surprising.
In the MBC entertainment show 'I Live Alone', which airs today (28th), the daily life of Jeon Hyun-moo, who had a ceremony as 'MC Moo-moo', is revealed.
In the published photo, Jeon Hyun-moo is attracting attention by showing off a visual that is clearly different from the '2nd Palm Oil Seminar in Mokpo'. After the seminar, he reveals that he is trying the Keto diet, saying, "I cut out rice, bread, and noodles!"
Jeon Hyun-moo presents 'Kito Jajangmyeon', a collaboration between 'Ilsan Lee Yeon-bok' Lee Hyo-jeong's old jjajang recipe and 'Musical Emperor' Choi Jae-rim's 'Scallion Samgyeop Ramen'. Jeon Hyun-moo, who tasted the jjajang sauce he made, expressed his satisfaction by saying, "I should invite Mr. Lee Hyo-jung?" Attention is focusing on the taste of 'Keto Jajangmyeon', which is completed with high protein by adding ingredients tailored to the Keto diet.
He is the MBC 'show! We closely look at the various reactions to the performance of 'MC Mumu' on 'Show! Music Core'. He cannot hide his happiness, saying that he was recognized by the MZ generation. Jeon Hyun-moo said, "I don't like the MZ generation to tremble. The old age I want is a flexible old age.
You can see Jeon Hyun-moo's successful weight loss of 10kg through 'I Live Alone', which airs at 11:10 pm on the same day.
Reporter Tae Yuna, Ten Asia youyou@tenasia.co.kr