MUSIC
Koyote successfully completes Seoul concert in scorching heat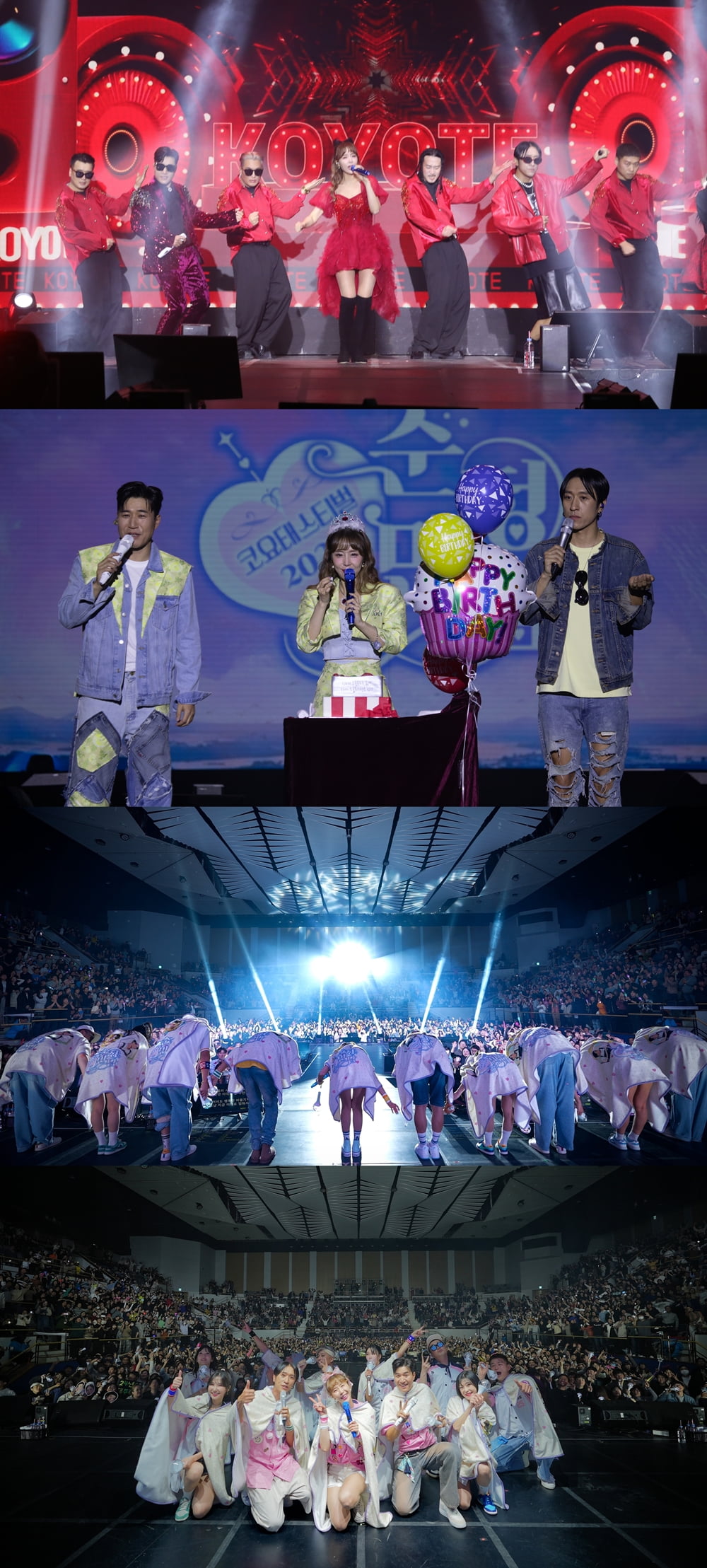 The group Koyote once again proved its title as a 'national group' by successfully completing the first Seoul performance of its concert tour 'Coyote Festival'.
Koyote held the Seoul performance '2023 Koyote Stival: Pure Romance' (hereinafter referred to as 'Koyote Stival') at KBS Arena Hall for two days from the 17th to the 18th, and successfully completed the performance by filling all 3,300 seats.
The performance on this day began with the stage of 'Our Dream' in line with the subtitle 'Meeting Pure Love', presenting a fantastic moment as if you were inside a cartoon. The audience was automatically brought to their feet with the bursting energy and excitement of 'national groups' such as 'Fireworks', 'Fashion', and 'Blue'.
While Koyote has raised the excitement of the scene with stages that capture the essence of 25 years since the beginning, the audience has been excited by corners such as 'Koyote Man Fighter', a dance battle corner between Kim Jong-min and Baekga, Post-it Talk, and 'Wind Challenge' where you can dance with the audience. I had time to communicate with people. In addition, guests Na Yoon-kwon, Jo Yeon-ho from TV Chosun's 'National Singer', and Solomon Lee's stage were all enthusiastically interacted with the audience with plenty of entertainment.
Koyote responded to the audience's explosive cheers by saying, "I received all of your energy. "I think you need to get ready to run around even more," he said, heightening the excitement, and the audience responded by embellishing the scene with bright lights from cheering sticks on each stage. Koyote responded by performing 'Hero' and 'Half of a Half', saying, "You are our heroes," and also promised eternal love, shedding tears of emotion.
In particular, since the 18th was Shinji's birthday, fans held a surprise party as a group, singing happy birthday songs. Shinji, shedding tears, said, "I'm so thankful for today. "I realized again that being a singer is such a happy profession," he said, bowing his head 90 degrees and expressing his gratitude.
'Coyote Festival', which started with a performance in Seoul, is Koyote's first concert brand in 25 years since his debut. Koyote, who filled 1,800 seats at last year's Seoul concert, ended the performance with a larger capacity of 3,300 seats in the Seoul performance that announced the start of the 'Koyota Festival', demonstrating the still popular popularity of the 'national group'.
Meanwhile, Koyote's 'Koyota Festival' will be held once again in Daegu on December 2nd.
Ryu Ye-ji, Ten Asia Reporter ryuperstar@tenasia.co.kr