MUSIC
Ocean from the Blue, Seoul solo concert ends successfully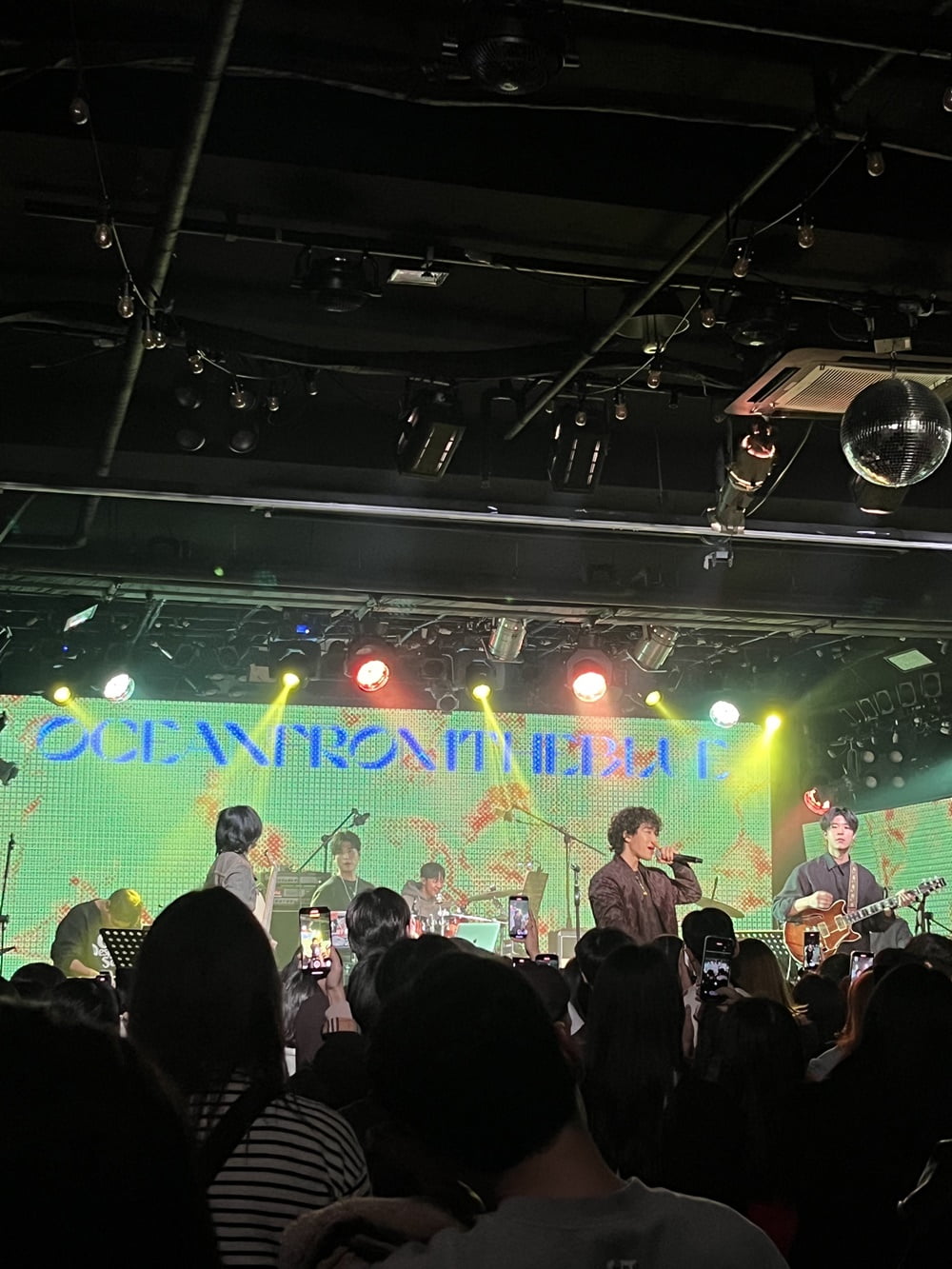 Artist Oceanfromtheblue has imbued Europe and even Seoul with sensational sound.
Ocean From the Blue held a solo concert 'WAY TO BLUE IN SEOUL' at Rolling Hall in Hongdae on the 10th, meeting domestic fans following their first European tour.
On this day, the concert hall was filled with Ocean From the Blue's unique attractive music such as 'Flying to the Moon', 'Scent', 'Breath', 'Past Life', 'Rokkugeo', and 'Love'. In the midst of the cold, Ocean From the Blue expressed their sincere feelings, saying, "It feels special to be able to perform in Seoul after finishing our month-long European tour in September."
At the Seoul performance, a band including two keyboard players was featured, and Ocean from the Blue led the audience with a fantastic live performance. As Ocean From the Blue received praise during their European tour, such as "proving the legitimacy of KR&B (R&B)," this Seoul performance was also a pure music festival while providing a glimpse of his musical talent.
In particular, Ocean From the Blue showed off the abs that made European fans go crazy, exceeding 4.6 million views on TikTok, and left a strong impression with their hot showmanship at the Seoul performance. Also, "Thank you to everyone who came despite the cold weather, and I hope you will cherish the memories of today's performance for a long time. "I don't think I will ever forget this moment," he said, continuing romantic and intimate communication throughout the performance.
After the performance, photo time and even an autograph session were held, reaching the peak of sweet fan love. Here, he raised expectations until the end, saying, "I ask for your continued interest in new music and performances in the future."
From various festivals, his first European tour, to his solo concert in Seoul, Ocean From the Blue is showing performance worthy of a 'performance genius', while he plans to continue his active activities in the future.
Ryu Ye-ji, Ten Asia Reporter ryuperstar@tenasia.co.kr