MUSIC
Even, new beast idol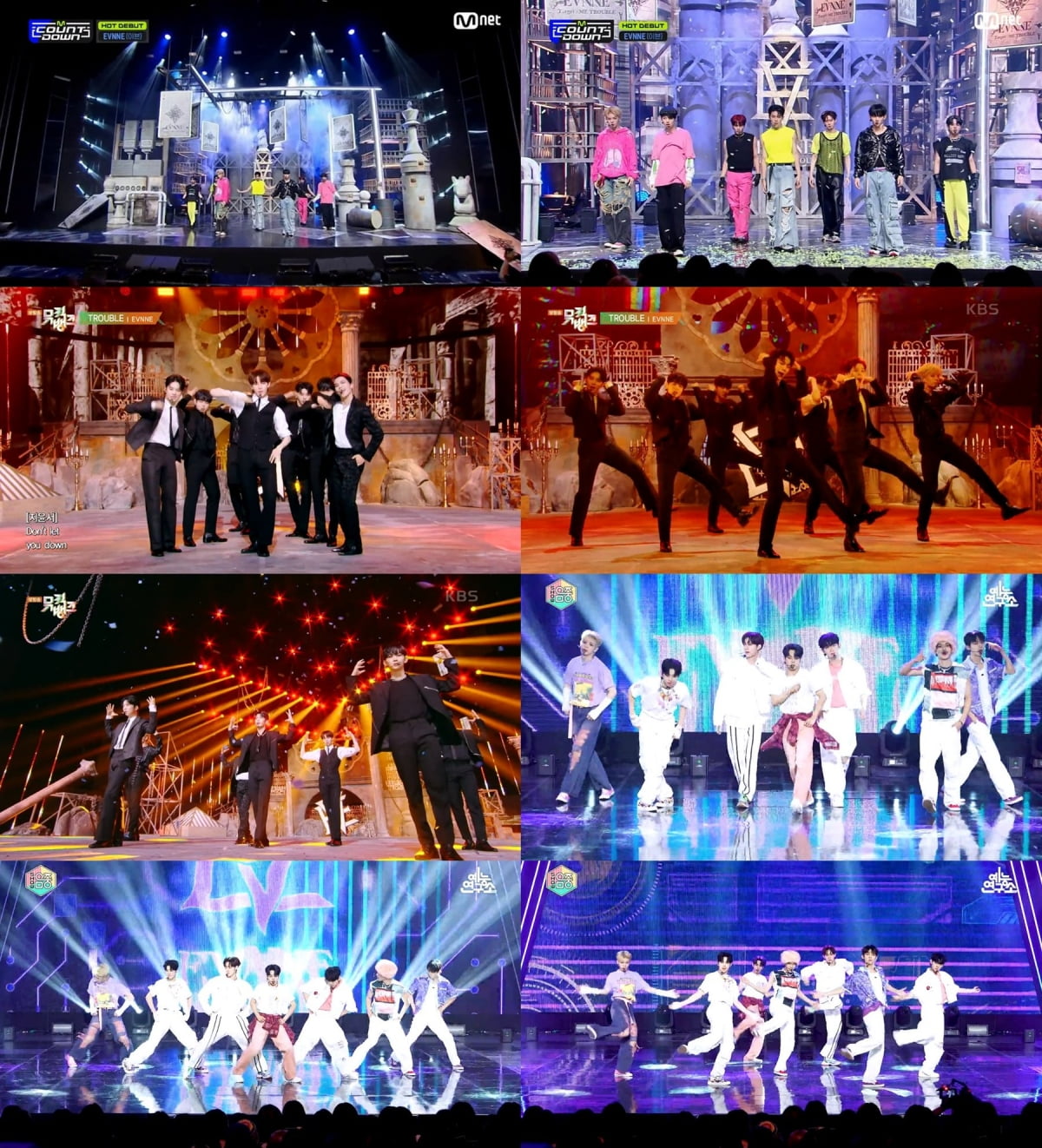 EVNNE, a 7-member boy group presented by Jellyfish Entertainment, had a spectacular first week of debut with an overwhelming presence dominating the stage.
Even, who released her first mini album 'Target: ME' on the 19th, started with Mnet's 'M Countdown' on the 21st, KBS 2TV's 'Music Bank' on the 22nd, and MBC's 'Show!' on the 23rd. They finished their first week of debut perfectly by performing the title song 'TROUBLE' on various music broadcast stages such as 'Music Core'.
EVNNE, who showed a strong presence unlike any rookie through the debut album 'Target: ME' full of diverse charms, showed perfect visual charm and perfect visual charm on various music broadcast programs with the debut title song 'TROUBLE', which perfectly harmonizes the individuality of the seven members. They captivated viewers by showing off their sharp choreography and strong charisma.
In particular, EVNNE kept everyone's attention until the end by constantly showing off the 'TROUBLE' point choreography, which ranges from sexy bad boy charms to lively and cute charms. The powerful synergy through the perfect combination of 7 people at the same time was clearly captured on screen, showing the birth of a unique new class member.
From casual fashion that matches colorful light colors and white to a black suit that highlights a slim yet solid body, she perfectly pulled off a variety of styles, showing off her limitless charm transformation. In particular, while casual fashion emphasized the energetic and lively atmosphere of bad boys, suit fashion showed off both manly toughness and strong wildness, making it known that he was a genius in transformation.
In addition, the members caught on the ending camera after finishing the stage showed off their strong individual appeal and even fatal charm mood, making it impossible to take your eyes off them until the end.
In particular, on Mnet's 'M Countdown', the group's unique self-introduction, group name, and point choreography were clearly appealing, revealing the fresh and lively charm of a debuting rookie. Member Ji Yoon-seo said, "I want to continue to show people who shine brightly and develop infinitely anytime, anywhere, just like Even's will," raising expectations for their future activities.
EVNNE, who had a spectacular first week of debut, is leaving a strong impression by showing off her overwhelming charm on every music show she appears on, drawing attention to her future performances as well.
Meanwhile, EVNNE topped Hanteo Chart's real-time and daily physical album charts with its first mini-album 'Target: ME', and is showing a green light for popularity by entering the top 10 in major countries around the world on iTunes album and K-pop charts. Turned it on. They continue their active music activities with their debut title song 'TROUBLE'.
Ryu Yae-ji, Ten Asia Reporter ryuperstar@tenasia.co.kr