MUSIC
BOYNEXTDOOR achieves first place on music show since debut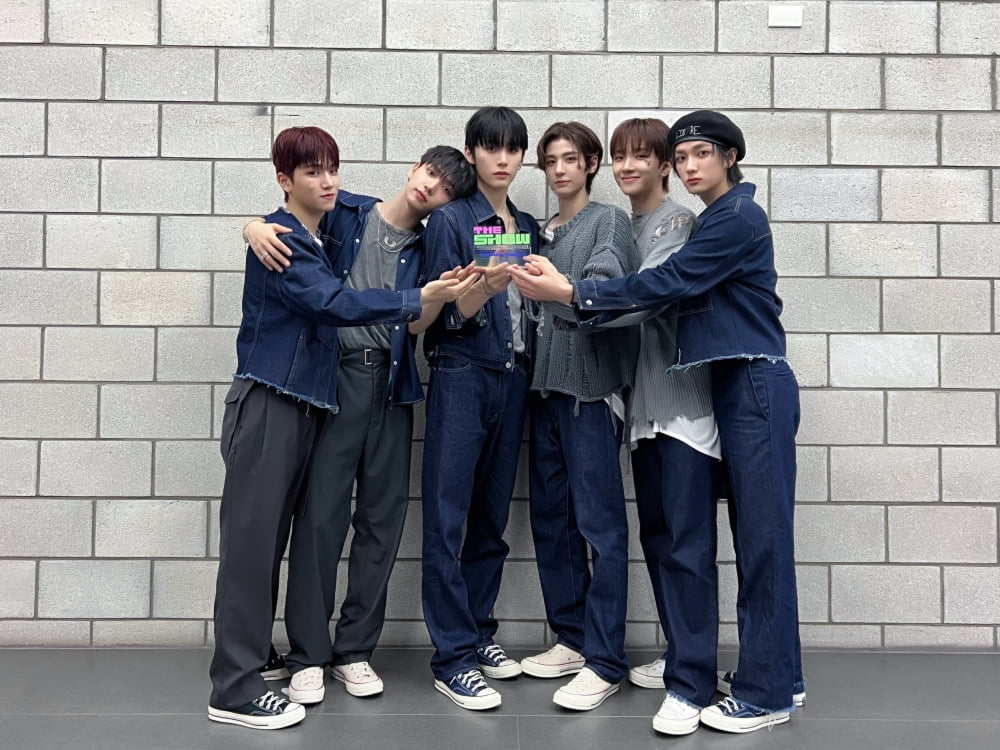 BOYNEXTDOOR won their first music broadcast trophy since their debut.
Boy Next Door (Seongho, Liu, Myung Jaehyun, Taesan, Lee Han, Woonhak) took first place with the title song 'What Does It Look Like' from their 1st mini album 'WHY..' on SBS M, SBS FiL 'The Show' broadcast on the 12th. occupied. BoyNextdoor, who debuted on May 30, won a music broadcast trophy 106 days after debut, and reached the top spot on 'The Show' upon their first appearance.
BoyNextdoor said, "I think it was thanks to our fans that we received this award. I am so grateful and I will work hard to become a singer who can deliver good music in the future. It's thanks to our fans that we're able to persevere despite our busy schedule. "I love you," he said.
Boy Next Door performed 'What Does It Look Like' and the new album track 'Crying' on 'The Show' that day. In 'Crying', which depicts the story of going through a difficult time after ending an awkward first love, the stage was lyrical, showing sad emotions with an expression that looked like he was about to cry, and in 'What Do You Think', each member showed the image of a boy going through the aftereffects of his first breakup. They showed off different colors and put on an eye-catching performance.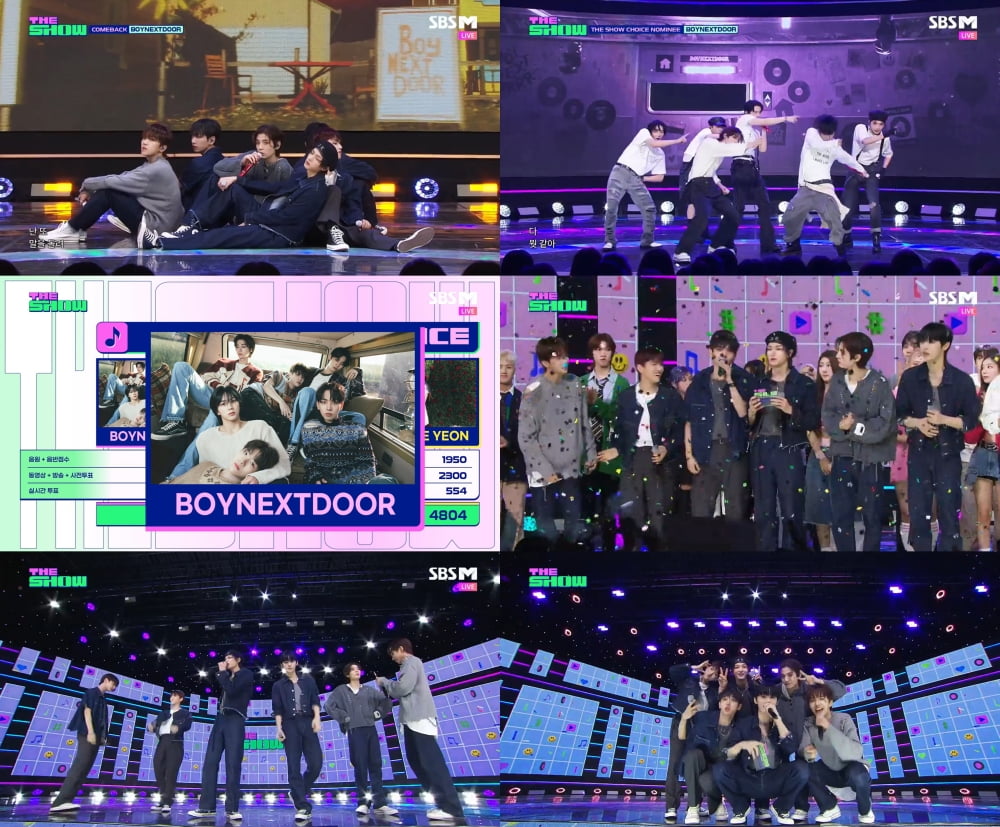 During the encore stage, they freely moved around the stage and performed a live live performance perfectly. In particular, they drew attention with their unique performance, such as changing the lyrics "I will not remain as good friends" to "I will definitely remain as good singers." The group, who promised to win first place by drawing 'broken hearts' on their faces in line with 'What Do You Think', which deals with the emotions after a breakup, enjoyed the joy of drawing broken hearts on each other's cheeks while singing passionately without wavering.
Through this activity, BoyNextdoor has emerged as a 'trending newcomer' amidst the keen interest of music fans. 'WHY..' and the title song 'What Do You Think' ranked first on the iTunes 'Top Album' and 'Top Song' charts in several countries/regions immediately after their release. In particular, the initial sales (sales in the first week of release) of 'WHY..' reached 449,218 copies (based on Hanteo Chart), which is more than four times that of the previous work.
Meanwhile, Boy Next Door will be broadcasting on MBC M's 'Show!' at 6 PM today (13th). The comeback stage of 'What Do You Think' continues on 'Champion'.
Kim Se-ah, Ten Asia reporter haesmik@tenasia.co.kr