MUSIC
Espa, America tour begins... LA 10,000 audience enthusiasm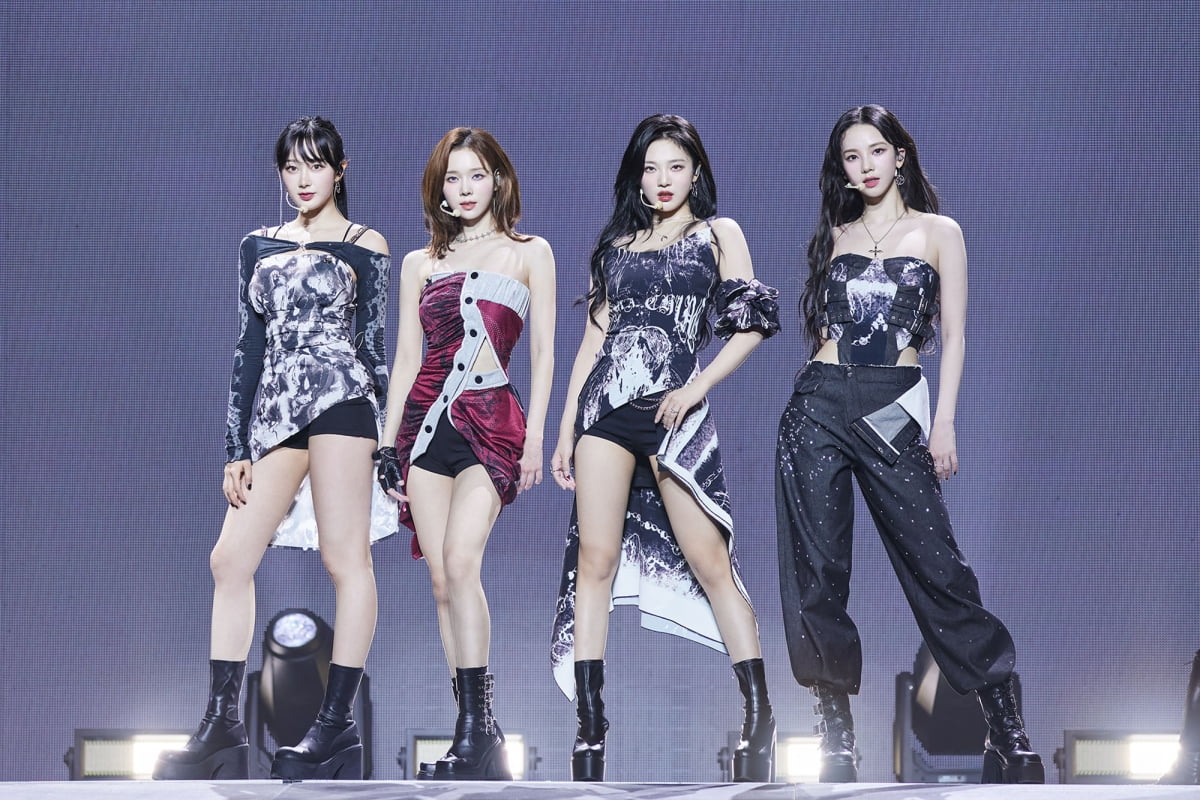 Aespa (under SM Entertainment) successfully kicked off their first American tour with a concert in LA.
Aespa held 'aespa LIVE TOUR 2023 'SYNK: HYPER LINE' in LA' on August 13 (local time) at the Crypto com Arena in Los Angeles, USA. Held, about 10,000 local audiences were enthralled with unrivaled music and high-quality performances.
In this concert, aespa not only gave a strong performance with mega hit songs 'Black Mamba', 'Next Level' and 'Savage', but also showed off emotional vocals in 'Lucid Dream' (Lucid Dream). Dream)', 'Thirsty', 'Welcome To MY World', 'Life's Too Short' with bright energy, 'Don't Blink' ), 'Hot Air Balloon' (Hot Air Balloon), 'YEPPI YEPPI' (Yeppi Yeppi), 'YOLO' (Yolo), a total of 25 colorful stages were performed in succession, mesmerizing the audience.
In particular, aespa presented the stage of the new song 'Better Things' (Better Things), which will be released at 1:00 pm (Korean standard) on the 18th, and the atmosphere of the song with a positive message and the performance with a pleasant and lively charm combined to create a hot response. got it
In addition, the audience enjoyed the stage passionately from the opening, singing along in Korean and waving placards with Korean phrases full of affection for the members, expressing their affection for Espa, attracting attention.
Starting with this LA performance, Espa will continue to perform in eight US cities, including Dallas on the 18th, Miami on the 22nd, Atlanta on the 25th, Washington DC on the 27th, Chicago on the 30th, Boston on September 2nd, and Brooklyn on the 5th, followed by Mexico on the 8th. City, Sao Paulo, Brazil on the 11th, Santiago, Chile on the 14th, Berlin, Germany on the 25th, London, England on the 28th, and Paris, France on September 30th.
Meanwhile, aespa will simultaneously release the English single 'Better Things' worldwide at 1 pm on August 18th.
Reporter Ryu Yae-ji and Ten Asia ryuperstar@tenasia.co.kr