MOVIE
Ryu Jun-yeol has changed, and his chemistry with Kim Tae-ri, whom he used to bicker with, becomes stronger.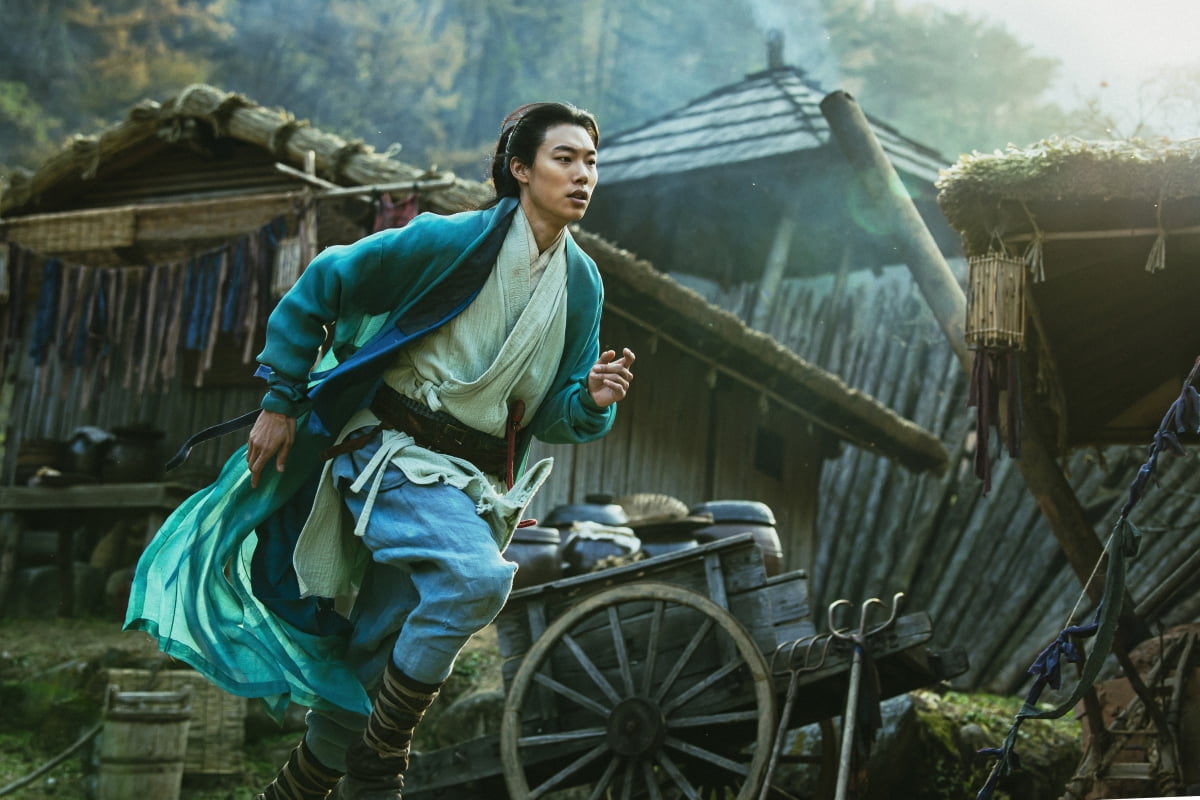 Ryu Jun-yeol in the second part of the movie 'Alien + Humans', which will provide the synergy and attractions of attractive characters in a unique worldview, is expected to captivate the audience once again by returning from a simple-minded guru to a complete guru, Muruk.
'Alien + Human' Part 2 is a movie depicting the story of humans and gurus trying to save everyone by returning to the present while hidden secrets are revealed in the fierce battle for the new sword. Actor Ryu Jun-yeol captivated audiences by showing a wide acting spectrum regardless of genre and character, including 'The Owl', which created a box office syndrome by exceeding 3 million viewers, as well as 'Battle of Bongo-dong', 'Solo Battle', and 'Taxi Driver'. In the second part of 'Alien + Human', he will show off his deeper acting as Muruk, a Buddhist monk who doubts his identity.
Muruk, a simple-minded swordsman who made people laugh by clumsily imitating other people's martial arts in Part 1, is expected to provide a different kind of fun from Part 1 as he learns real martial arts and gradually grows up in Part 2. In particular, the past relationship between Muruk and Ian, who bickered every time they ran into each other, was revealed, raising expectations as it foretells a stronger chemistry between Ryu Jun-yeol and Kim Tae-ri.
In addition, Ryu Jun-yeol was confident that he would vividly portray the image of Muruk becoming a true Taoist through his delicate inner acting, including his unselfish Taoist action, and his delicate inner acting. Director Choi Dong-hoon said, "Ryu Jun-yeol is such a good actor that I was able to trust him with his character," and Ryu Jun-yeol, who leads the play with deeper expressive skills, will fascinate the audience with his diverse charms.
Released in January 2024.
Choi Ji-ye, Ten Asia Reporter wisdomart@tenasia.co.kr