MOVIE
Christian Petzold's 'Afire', director Lee Chang-dong said "a movie that will finally make you learn to love"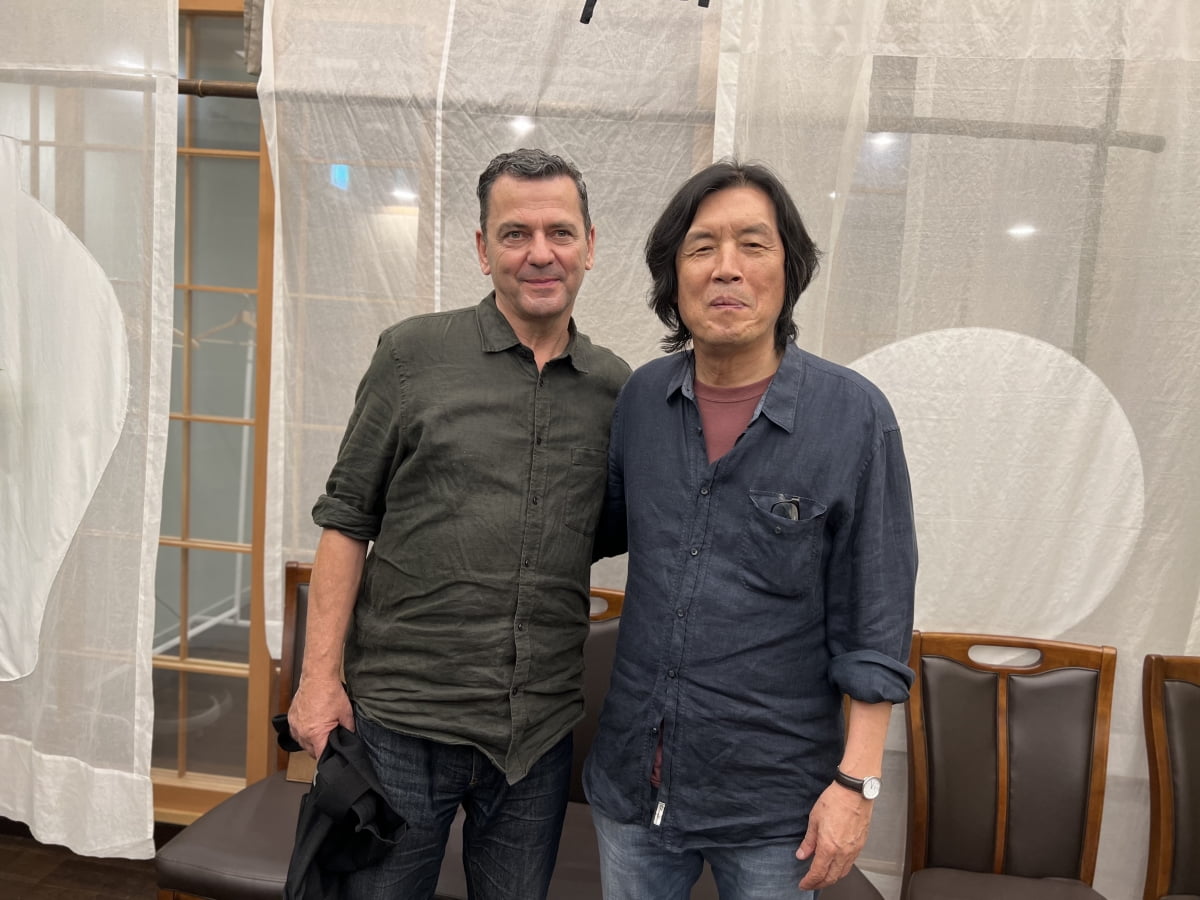 Director Christian Petzold, who was in Korea for the first time with the movie 'Afire', was praised by director Lee Chang-dong for the film.
'Afire' is a film containing sharp satire and irony about an artist who is trapped within himself, unable to detect a forest fire spreading against the backdrop of a summer beach that should be overflowing with love and romance.
Ahead of his departure on the 7th, director Christian Petzold recalled his meeting with director Lee Chang-dong on the 5th and said that it was the most wonderful and beautiful moment of his experience in Korea. Director Petholt has always expressed his deep affection for director Lee Chang-dong's films and has mentioned works such as 'Secret Sunshine' and 'Burning'.
Director Lee Chang-dong also expressed his deep feelings about 'Afire' and praised it, saying, "It is the most realistic yet dream-like film, a film that shows water but also makes you feel fire, a film where fear creeps into silence, and finally lets you learn about love."
The new film 'Afire' also won the Silver Bear Award (Grand Jury Prize) at this year's Berlin International Film Festival to director Petzold, the greatest German director of the films 'Phoenix', 'Transit', and 'Undine'. Following the water-themed 'Undine' (2020), this fire-themed work, the second in the director's 'Elemental Trilogy', was described as "the best work in competition at this year's Berlin International Film Festival" (FAZ) and "an uncompromising master's work." It received praise from The Playlist.
The movie 'Afire' will be released on September 13th.
Reporter Ha-neul Lee, Ten Asia greenworld@tenasia.co.kr