MOVIE
'Oppenheimer' sold out all IMAX theaters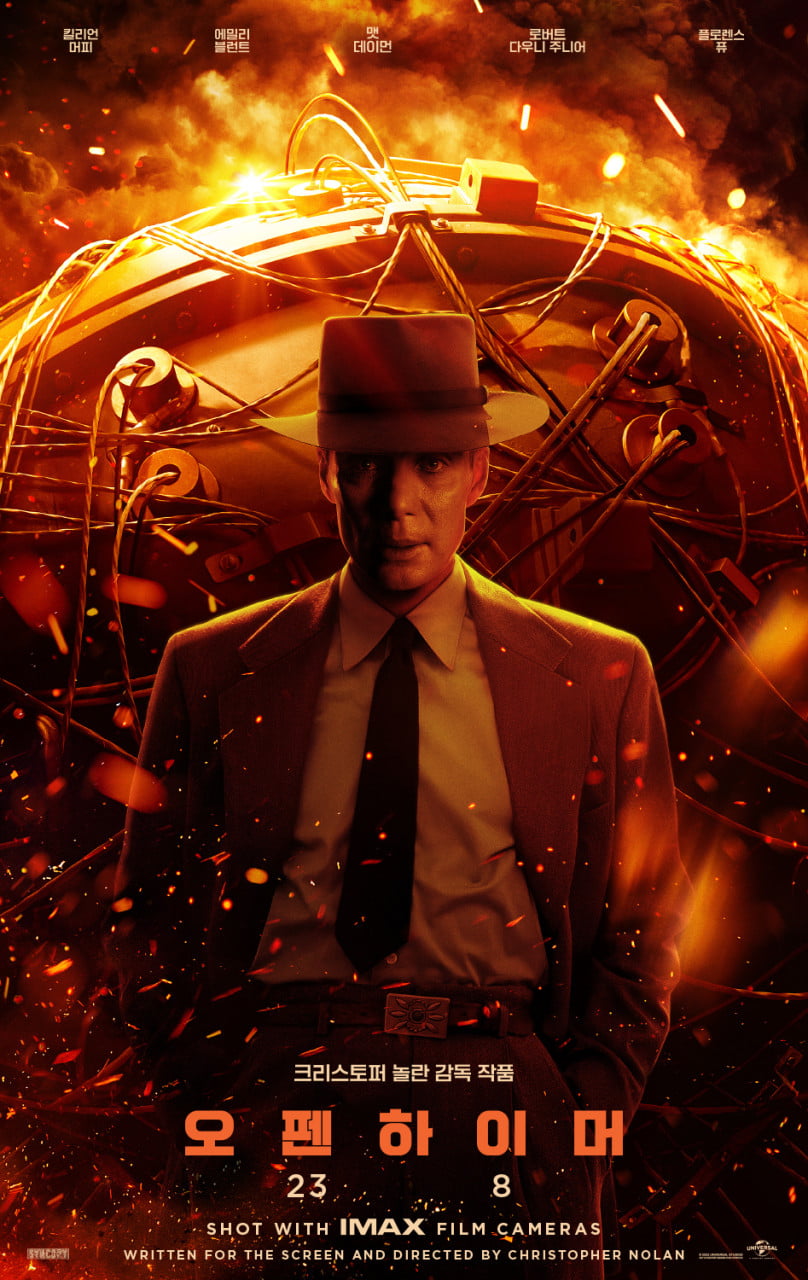 Attention is focusing on whether Christopher Nolan's new film 'Oppenheimer' will cause a shortage of IMAX theaters.
According to Universal Pictures on the 27th, 'Oppenheimer' sold out in one day after announcing the news of the opening of IMAX reservations on the 26th.
'Oppenheimer', directed by Christopher Nolan, has received great attention, and the news of the opening of advance sales has received a lot of attention from domestic audiences. It was sold out on the first day that the ticket sales opened.
In addition to the IMAX format, 'Oppenheimer' is scheduled to open in theaters in various formats sequentially.
This work, which is making headlines only with the meeting of the world's beloved director Christopher Nolan and the best actors such as Cillian Murphy, Emily Blunt, Matt Damon, and Robert Downey Jr. After recording 94%, it also recorded an A grade in Cinemascore, which confirms the reaction preference of the actual audience.
In particular, this is a figure that surpasses all of director Christopher Nolan's previous works, 'Inception', 'Interstellar', 'Dunkirk', and 'Tennet', and has raised expectations with records such as 'The Dark Knight'.
Director Christopher Nolan introduces black and white IMAX cinematography for the first time in this film, as well as zero CG production that does not use a single CG in every scene in the film, including the nuclear explosion scene, and introduces the audience to the life of J. Robert Oppenheimer. will be attracted to Expectations are high on how the peak of his overwhelming cinematic blockbuster, which captivated both critics and the public, will be drawn.
'Oppenheimer' is a work about the nuclear development project of a genius scientist who has to risk destroying the world to save it. Scheduled to open in Korea on August 15th.
Jiye Choi, staff reporter at TenAsia wisdomart@tenasia.co.kr