ENTERTAINMENT
Choi Hyun-wook's hearing with only 3 questions... Natural interest and N number of self-professed apologies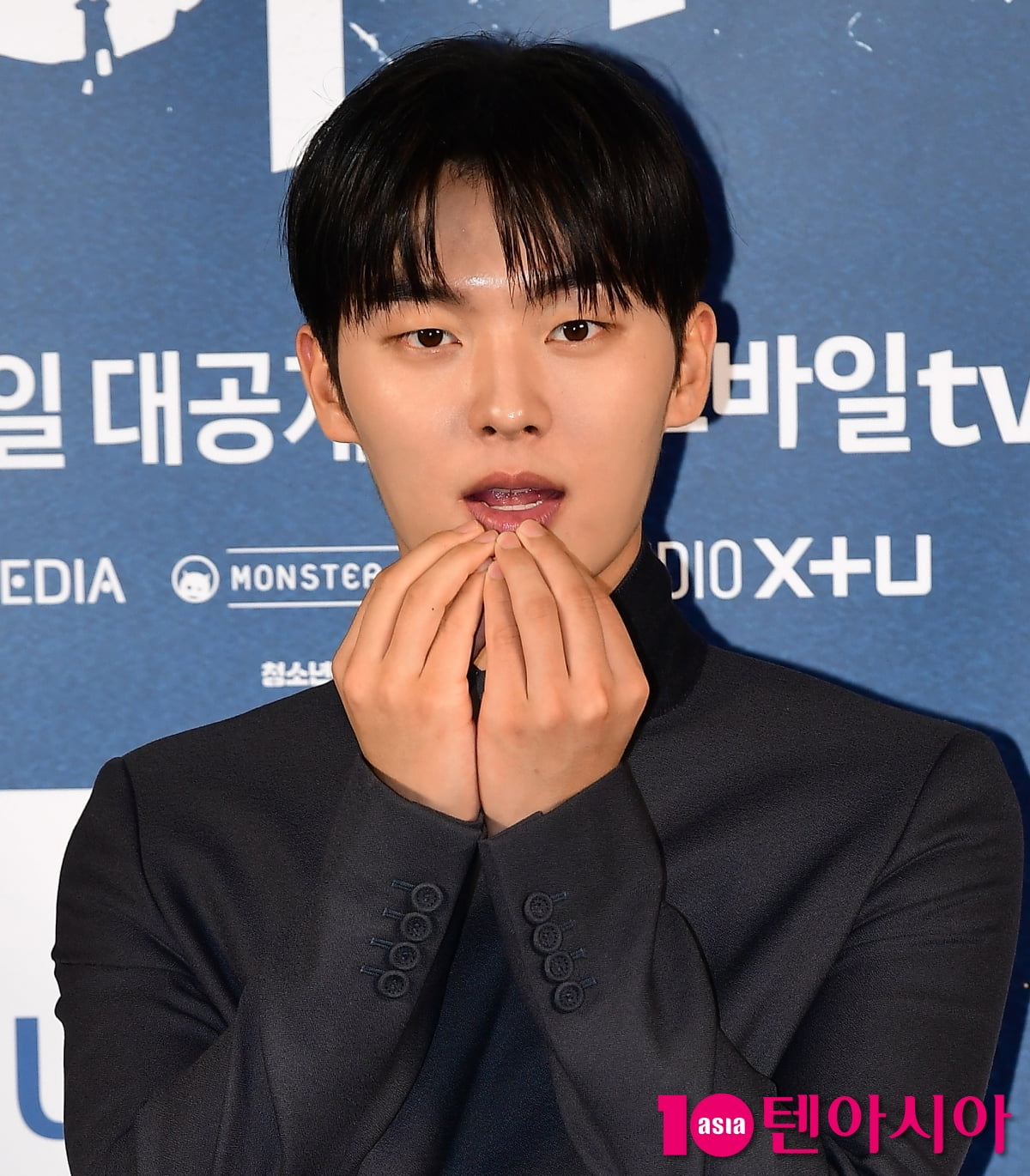 Choi Hyun-wook, once called a rising star,'s next film 'Hi Cookie' has been released. Because it was his first work since the recent controversy over his private life arose, the spotlight from reporters and the public on him was enormous.
The production presentation for U+ Mobile TV's original 'Hi Cookie' was held at CGV Yongsan I'Park Mall in Yongsan-gu, Seoul on the afternoon of the 23rd. Nam Ji-hyun, Choi Hyun-wook, Kim Moo-yeol, Jeong Da-bin and director Song Min-yeop attended the event. 'Hi Cookie' is a work that tells the story of an elite high school being engulfed by mysterious handmade cookies that make desires come true with just one bite. Song Min-yeop, director of KBS 2TV's 'Youth in May', was in charge of directing.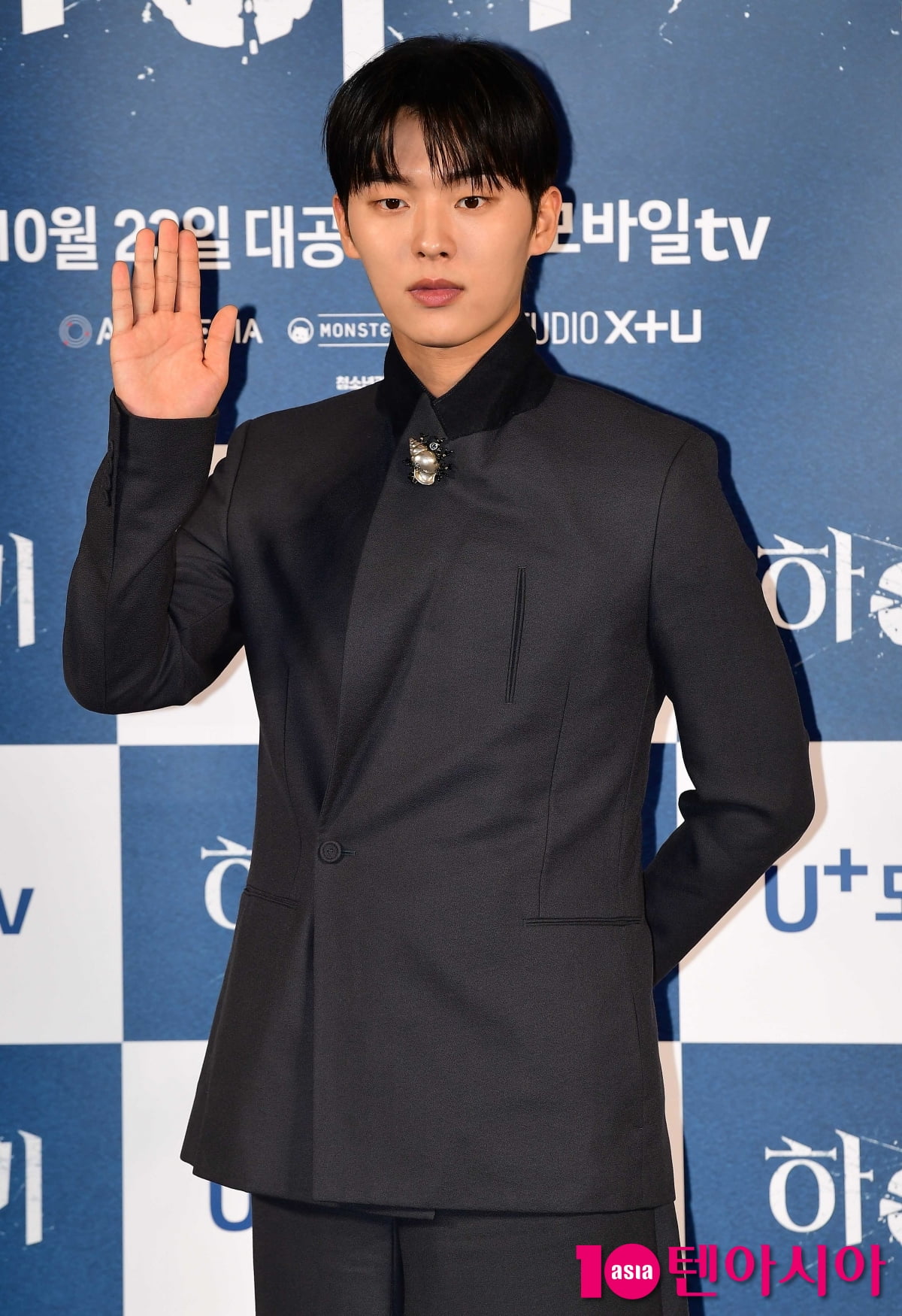 On this day, Choi Hyun-wook participated in his first official appearance since the cigarette butt dumping controversy. Choi Hyun-wook recently became controversial when he was caught holding hands with a woman on the street and throwing away a cigarette butt on the street while talking to her. Illegal dumping of cigarette butts is a violation of Article 8, Paragraph 1 of the Waste Management Act and is subject to fines.
He appeared nervous and awkward from the time he appeared, during the photo time, and during the subsequent questions from the reporters. When asked how he felt about appearing at an official event after the fine fine controversy, he said, "I would like to use this opportunity to say that I am sorry for causing concern," and "I will reflect a lot and work hard with responsibility through the advice and advice of many people around me. I am sorry." "he mentioned.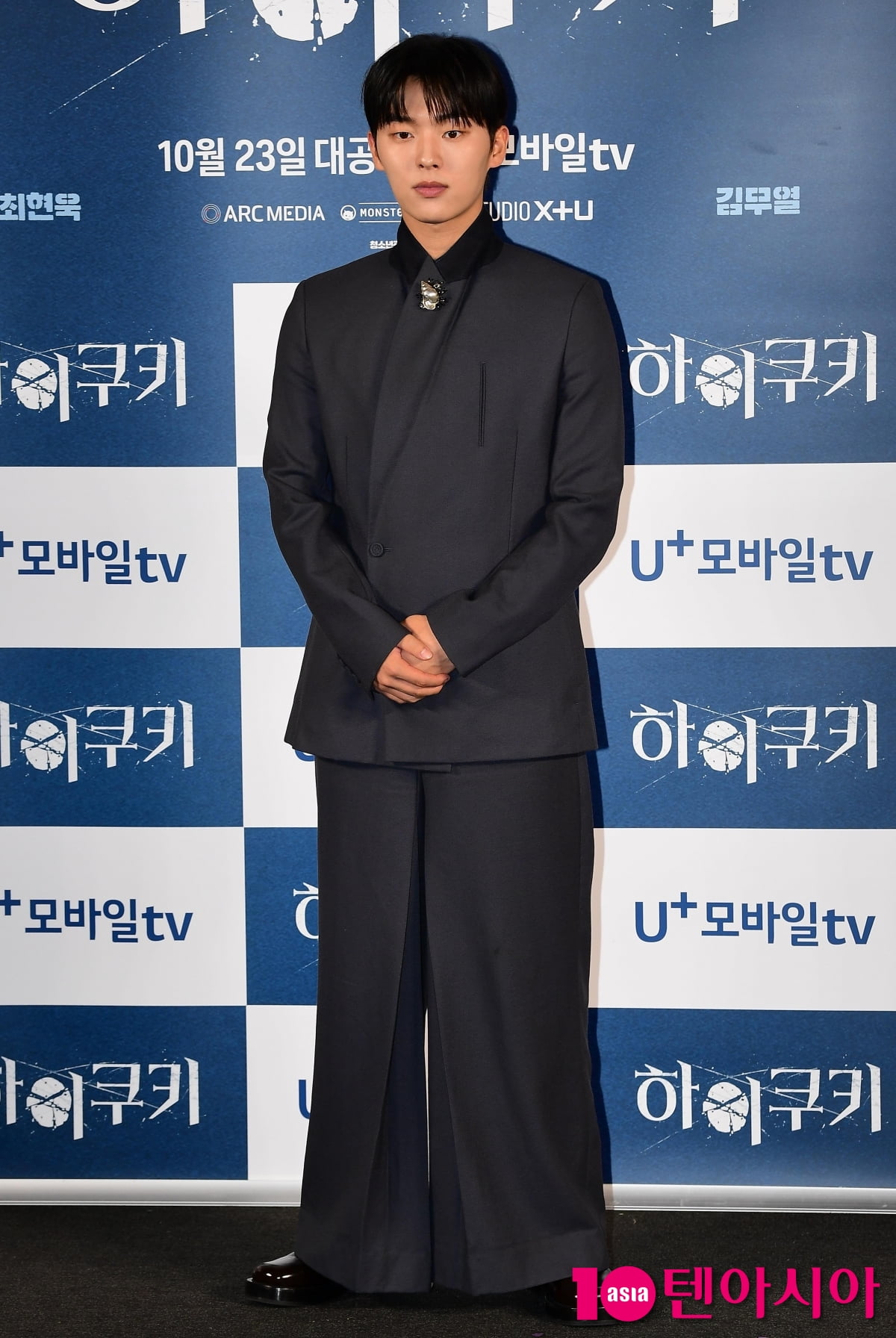 The next question was, "There seems to be a sense of disparity between privacy risks and the character. How would you like the public to view your character?" This is because the character played by Choi Hyun-wook is a good model student.
Choi Hyun-wook apologized again, saying, "Actually, I am truly sorry for causing damage to the drama," and added, "The role of 'Seo Ho-soo' does not have much screen time in the beginning, but as it progresses towards the end, more secrets will be revealed. He is not that innocent. "I also have a desire. I did a lot of research. I think you might be curious as to why this guy bows down like that and goes around looking at me."
Choi Hyun-wook apologized again even though the reporter's question was related to the character. Even though the intention of the question was not to receive an apology, he showed self-reflection.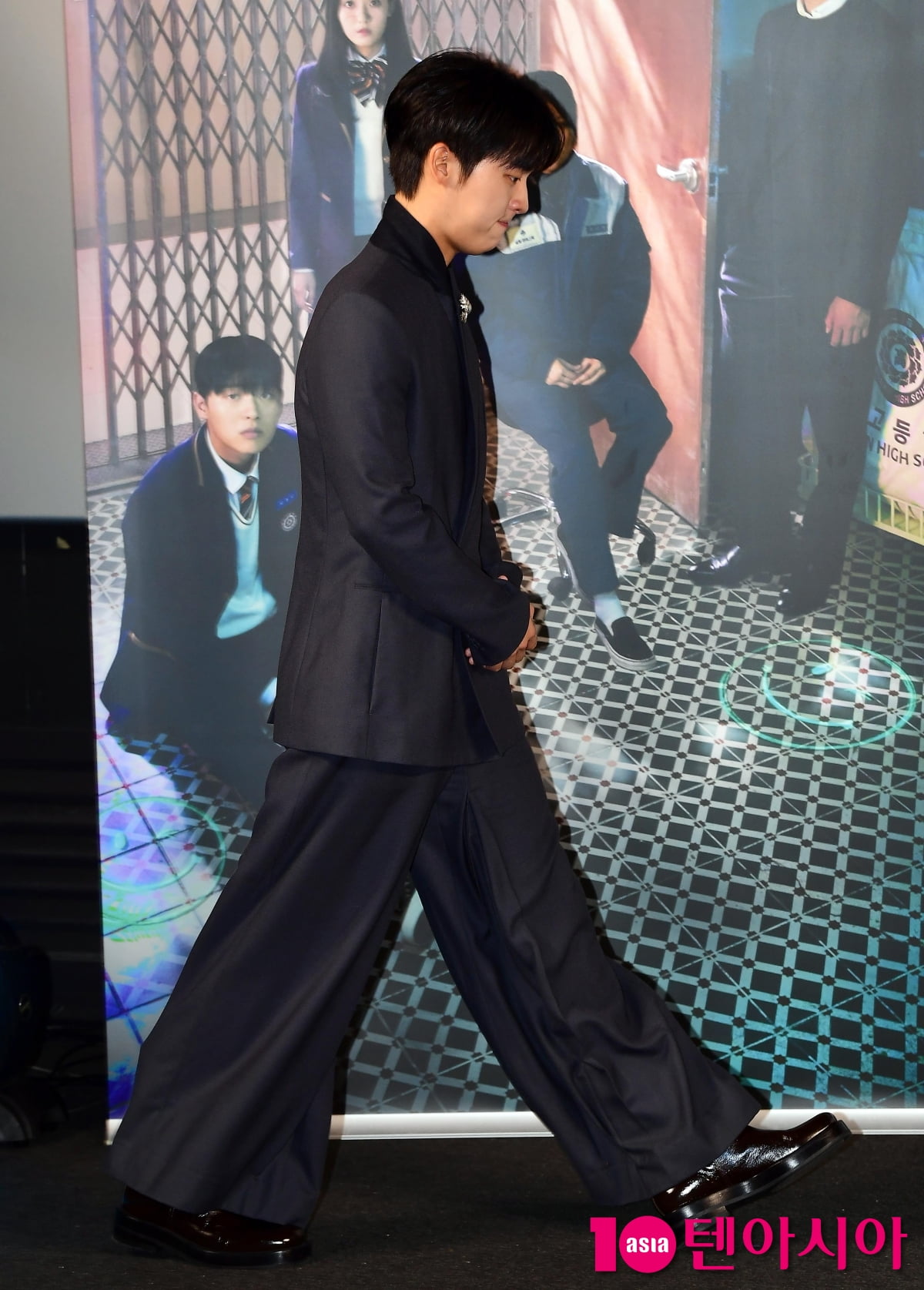 In response to an additional question about how to resolve the controversy, he responded, "I am really reflecting on this a lot. People around me gave me a lot of advice and advice. I think I was unaware of my position due to my immaturity. Sorry again. He apologized again, saying, "I will act with responsibility in the future."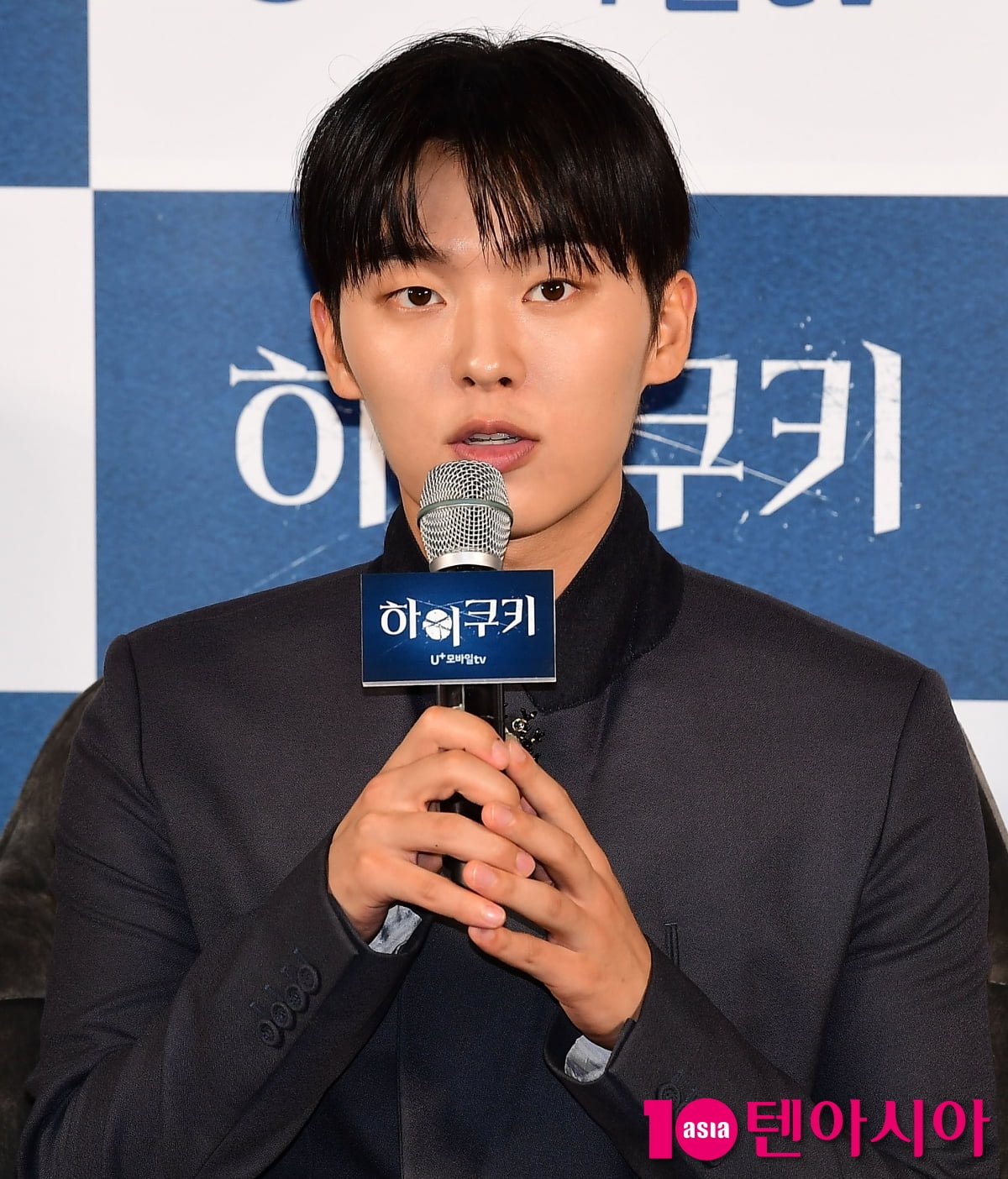 Choi Hyun-wook, conscious of the controversy and fully reflecting on his actions, began every question with "I'm sorry." Regarding this, some people were of the opinion that it was not Hi Cookie's 'production presentation' but rather 'Choi Hyun-wook's hearing'. Even though it was the first official press conference for the project, it was a question that the reporters could have asked Choi Hyun-wook, the star of 'Hi Cookie' and the center of the controversy. The reporters' interest in him was natural, and Choi Hyun-wook was the first to show signs of reflection when asked about his character or work.
A celebrity's personal life has a great influence on the works or activities they appear in. Especially in the case of actors, there are parts where their personal lives and characters are intertwined. Once a controversy arises, not only does the immersion into the character break, but the actor's private space continues to be infiltrated. Even though Choi Hyun-wook was asked questions three times, it is somewhat difficult to call it a 'hearing'. If there is anyone who felt it was a 'hearing', it could be seen as a lapse in language.
Ryu Yae-ji, Ten Asia Reporter ryuperstar@tenasia.co.kr