ENTERTAINMENT
Choi Hyun-wook, a man who looks good in leopard print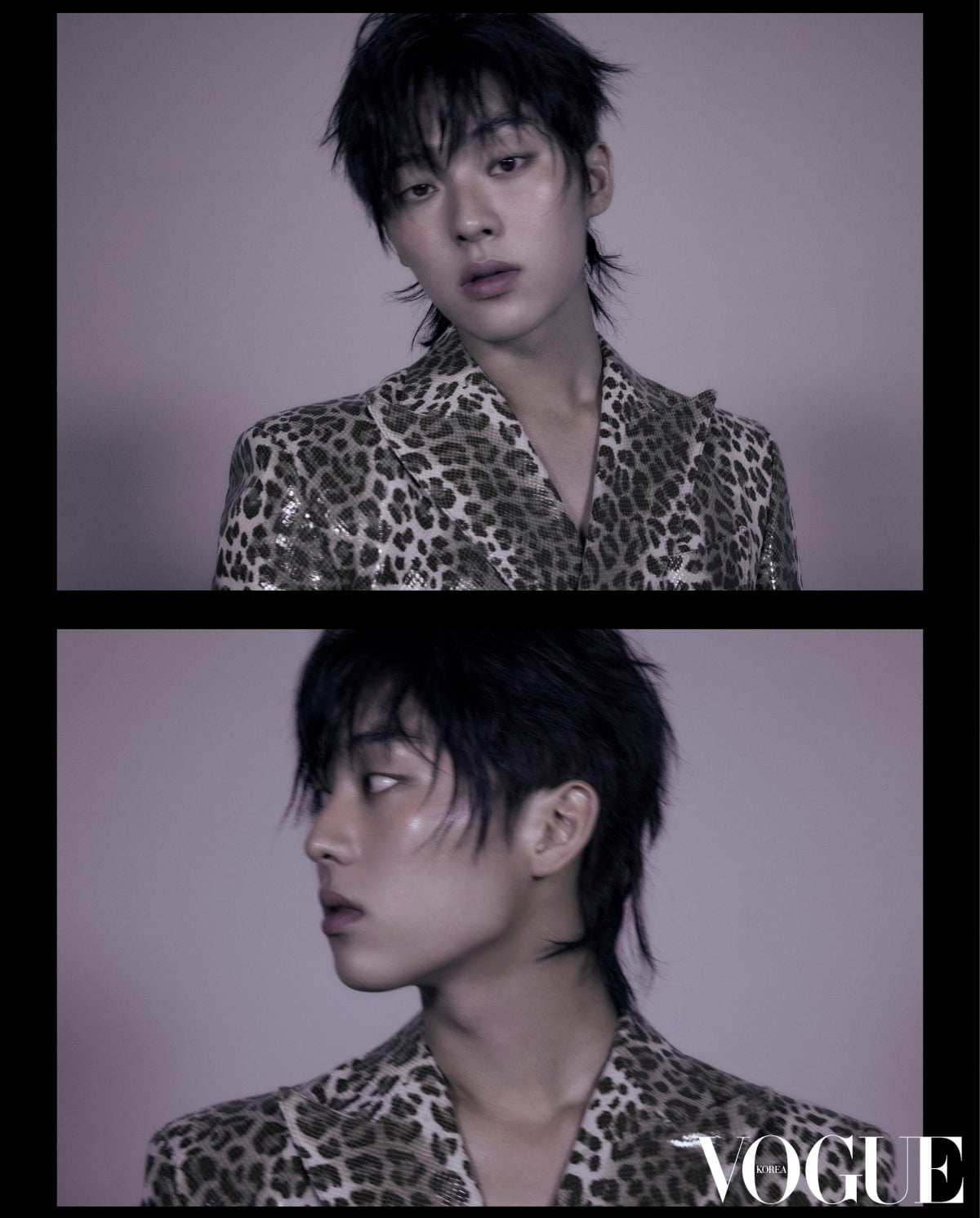 Actor Choi Hyun-wook gave off a more mature, dreamlike beauty.
On the 25th, a pictorial for the October issue of the fashion magazine 'Vogue Korea' containing Choi Hyun-wook's chic charm was released.
In the published pictorial, Choi Hyun-wook showed off his eight-color charm with a bold leopard print fashion that overwhelms the eye and a glimpse of sexiness. In addition, the long-haired hairstyle called 'byeongji cut' was perfectly suited to Choi Hyun-wook's unique mood, boasting a sharp jawline and cold, indifferent eyes, showing off the aspect of an 'atmosphere craftsman'.
In particular, Choi Hyun-wook is said to have done well with his first styling challenge, drawing a warm response from the audience.
Choi Hyun-wook, who is at the center of attention in each work he appears in, has a wide range of characters and genres, including the dramas 'Model Taxi', 'Racket Boys', '25 and 21', 'Weak Hero Class 1', and 'DP Season 2'. He proved his acting skills. In the drama 'Sparkling Watermelon', which will be aired for the first time today (25th), he played the role of Lee Chan, a cheerful retro boy from 1995. The main character, Eun-gyeol (played by Ryeo-woon), is a father character from his childhood whom he met during a time slip to 1995. It depicts the strong father-son chemistry with Rye-woon as well as the story of a fresh-faced teenager who forms a band solely for his first love.
The U+ Mobile TV original drama 'Hi Cookie' is scheduled to be released on October 23rd. Choi Hyun-wook's role as Seo Ho-su is a boy who maintains top grades at an elite high school despite difficult circumstances and becomes entangled with a mysterious cookie.
Meanwhile, Choi Hyun-wook continues his active activities with tvN's Monday-Tuesday drama 'Sparkling Watermelon' and U+Mobile TV's original drama 'Hi Cookie'.
Ryu Yae-ji, Ten Asia Reporter ryuperstar@tenasia.co.kr