TV
Nam Ji-hyun adds a life character with 'Hi Cookie'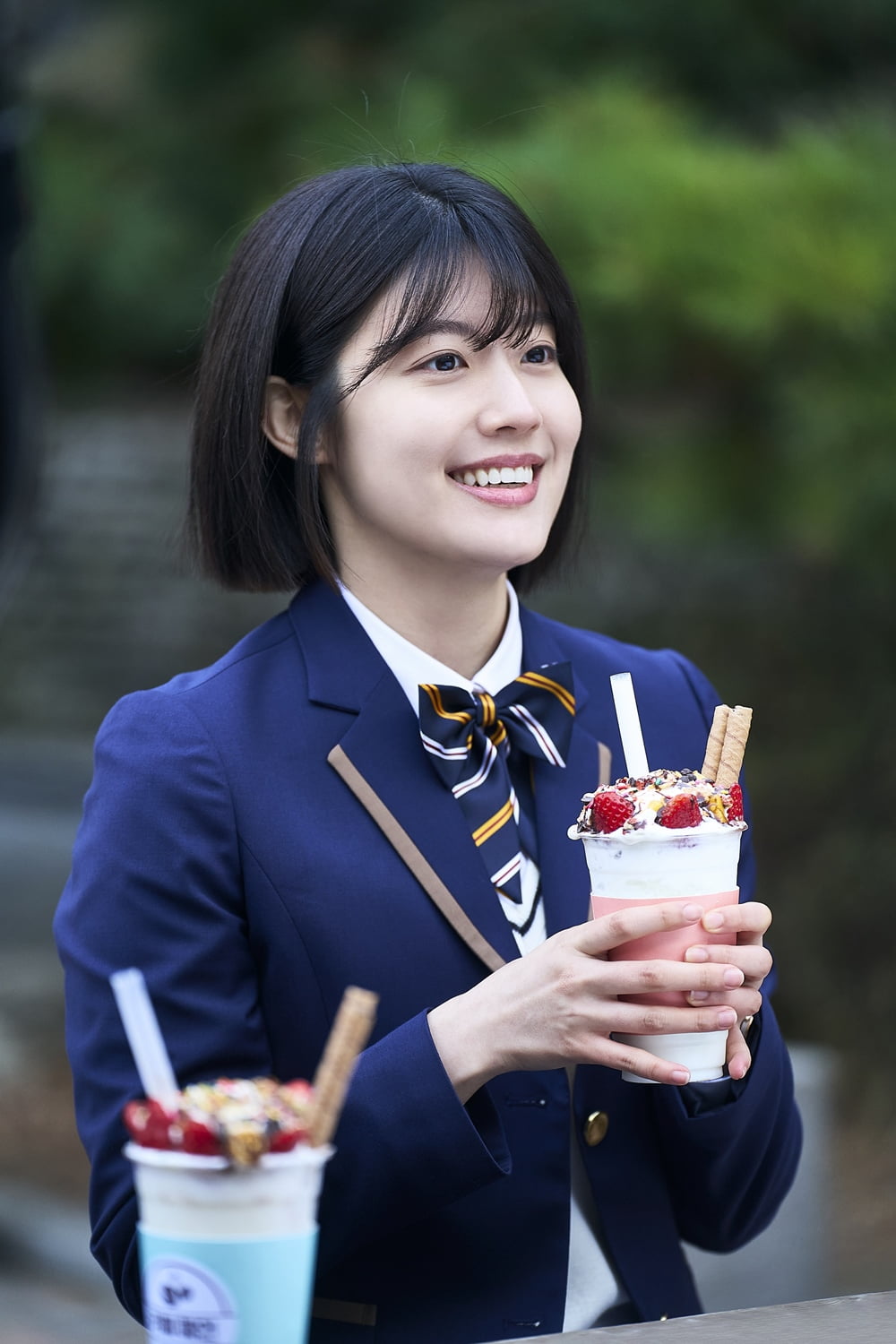 Actress Nam Ji-hyun once again proved her worth through 'Hi Cookie'.
Nam Ji-hyun is starring in the U+ Mobile TV original drama 'Hi Cookie' (written by Kang Han, directed by Song Min-yeop), whose final episode is scheduled to be released on the 23rd, as Choi Soo-young, the girl who jumps into the swamp of cookies to save her younger brother, and a high school student who disguises herself to sell Hi Cookie. Lee Eun led the play without wavering with his overwhelming presence even in the midst of a flurry of events.
Nam Ji-hyun's excellent acting variations added strength to the character. As it garnered a lot of attention due to its rapid development, it must not have been easy to depict rapidly changing emotions depending on the dynamic events. Nevertheless, based on the experience she has accumulated over the years, Nam Ji-hyun created a three-dimensional character by delicately expressing the appearance of a person like a white paper changing from time to time in pursuit of a new desire in her heart. In order to achieve his goal, he does not hesitate to do illegal things with his eyes as if he has turned somewhere, but he also sometimes feels guilty, afraid, and falls into pity. This complex aspect is captured through in-depth acting. Soo-young, who could easily become a character that cannot be understood due to the jagged range of emotions, meets Nam Ji-hyun and becomes a contradictory yet extremely human character, causing viewers to become overly immersed.
Nam Ji-hyun's sense of challenge also shined. Regarding the reason for choosing the work through a meeting held at the beginning of the drama, he said, "I have never done a work like this before. As he said, "I felt like I could express more things," his desire to show a new side of himself without becoming complacent was reflected in his work. Nam Ji-hyun, who further expanded the breadth and depth of expression through a character that broke away from the existing upright and good image, added a unique fun to the play with an unfamiliar face that stands out with a rough side that we have never seen before, and made us look forward to what actress Nam Ji-hyun will do next.
In this way, Nam Ji-hyun, who has continued to challenge herself without limits, once again expanded her acting spectrum and added new colors to her filmography. By completely conveying the emotions and feelings of a complex character, arousing sympathy and leading the fast-paced development without hesitation, she proved why it had to be Nam Ji-hyun. With only two episodes left in 'Hi Cookie', Sooyoung, who has been coveting the recipe, eventually threatens Seo Ho-soo (Choi Hyun-wook) with Yoo Seong-pil (Kim Mu-yeol) and announces that she wants to become a chef. It remains to be seen what kind of ending Nam Ji-hyun will reach in the ending. Curiosity is growing.
Meanwhile, episodes 19 and 20 of U+Mobile TV's original 'Hi Cookie' will be released at midnight on Wednesday and Thursday.
Ryu Ye-ji, Ten Asia Reporter ryuperstar@tenasia.co.kr