TV
Drama 'The Matchmakers' Rowoon and Jo Yi-hyun escaped crisis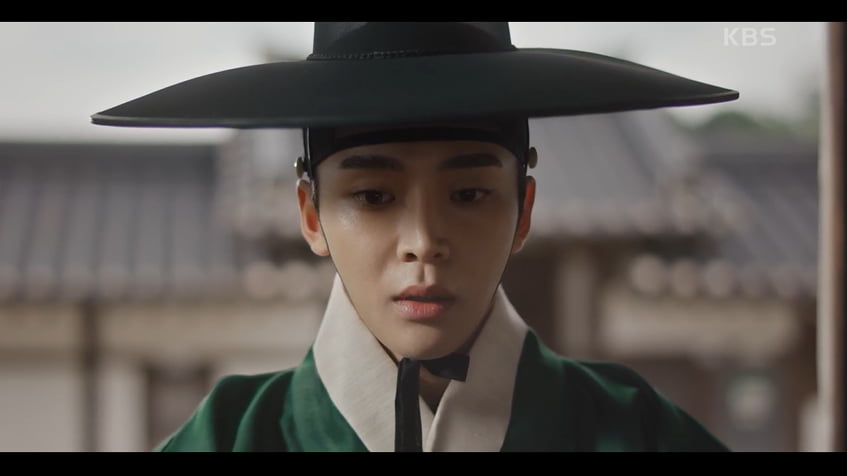 In 'The Matchmakers', Jo Yi-hyeon saved Rowoon from danger.
In episode 7 of KBS2's Monday-Tuesday drama 'The Matchmakers', which aired on the 20th, Sim Jeong-woo (played by Rowoon) was saved from crisis by Jeong Soon-deok (played by Jo Yi-hyun).
On this day, Sim Jeong-woo and Jeong Soon-deok try to make the marriage of Dr. Maeng's three sisters a success. After successfully completing the meeting with the old bachelors, he meets Jeong Soon-deok, but he faces difficulties as their opinions keep diverging. In addition, the rumor that Dr. Maeng's first daughter, Maeng Ha-na (played by Jeong Shin-hye), was haunted by the ghost of Lee Cho-ok, who died in a tragic accident, grew out of control, making it impossible for the marriage to take place. In order to catch the rumors about Maeng Hana, Soon-deok Jeong said that "rumors should be stopped by rumors."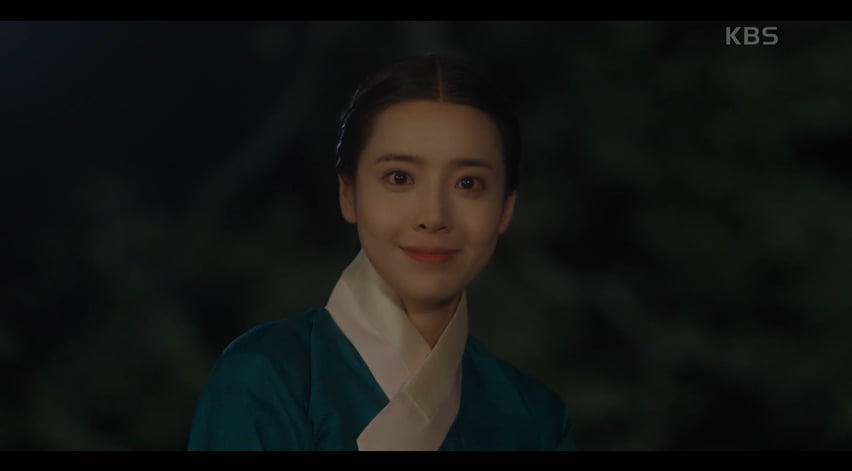 At that time, it was revealed that Lee Cho-ok had not been able to return home after visiting Byeongpan Park Bok-gi (played by Lee Sun-won) to help with work on the day of the party. However, the witnesses overturned all their testimony within one day. Shim Jeong-woo, Jeong Soon-deok, Hanseongbu officers Jeong Soon-gu (played by Heo Nam-joon) and Maeng Sam-soon (played by Jeong Bo-min) gathered for this purpose. Sim Jeong-woo questioned the very reason why Lee Cho-ok went to Byeong-pan's house, and Jeong Sun-deok said, "He probably used bribes to Byeong-pan during a bad harvest. He would have said that he would write off the interest if he did the work." Afterwards, Jeong Soon-deok asked Maeng Sam-soon to include in the novel the fact that Byeong-pan killed Lee Cho-ok.
To investigate the murder case, Shim Jeong-woo visited Jeong Soon-gu. Jeong Soon-deok was momentarily surprised by Jeong Soon-gu brought by Sim Jeong-woo, but Jeong Sun-gu did not recognize Jeong Soon-deok, who had changed his appearance to Yeoju's wife. Soon-deok Jeong decided to turn the rumors surrounding Maeng Ha-na into a good story and find a way to find the killer. Jeong Soon-gu became angry after hearing what Maeng Sam-sun had spread the rumor. He secretly had a crush on Maeng Sam-soon.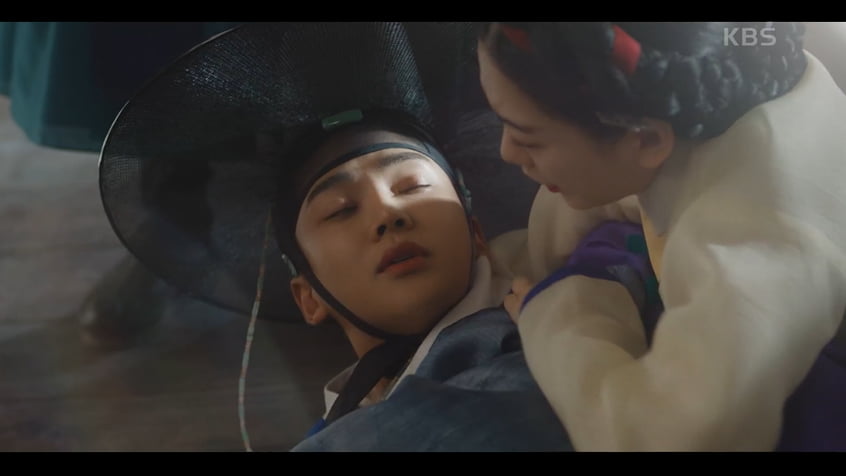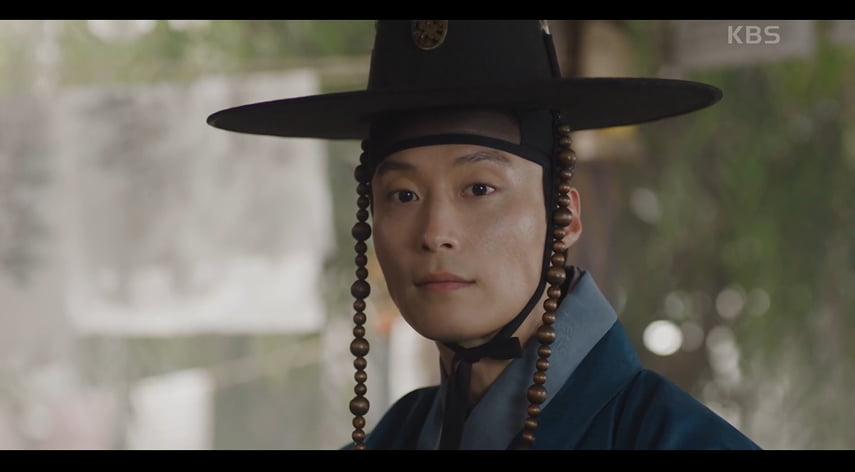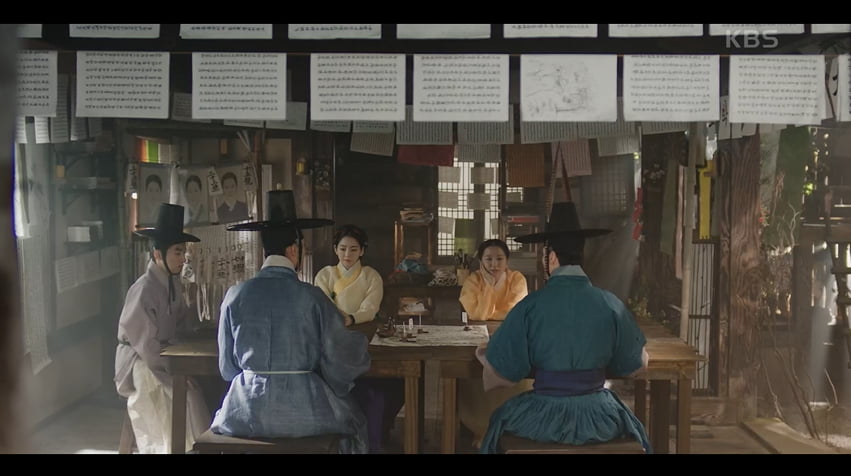 Afterwards, Jeong Soon-deok and Jeong Soon-gu had a confrontation, and in the midst of this, Sim Jeong-woo felt pain in his chest and collapsed. Sim Jeong-woo, who woke up, emphasized, "I feel pain in my chest when unmarried men and women are inappropriately together," and Maeng Sam-sun said, "Captain Gyeong Woon-jae has no experience and has no possibility of gaining experience, so it is because he is passionate about men and women being together." "It's the same," he teased.
In addition, Maeng Sam-soon summoned Jeong Sun-deok separately and asked her to change her husband. It was Jeong Sun-gu, a military official, and Jeong Sun-deok's older brother. After hearing this, Jeong Soon-deok refused, saying, "According to my information, the officer, Na-ri, is a non-marriage person." Maeng Sam-sun, unaware of the relationship between the two, continued his request and said, "From what I see, the officer, Na-ri, also likes me." said.
In response, Jeong Sun-deok thought, 'This could be a real match that will persuade my stubborn brother,' and promised to continue the matchmaking process. Sim Jeong-woo, who visited the king (played by Jo Han-cheol), mentioned the connection between the Lee Cho-ok incident and the marriage incident of Dr. Maeng's daughters. The king, who was briefed on the progress, was worried and said, "The left and right aren't noticing anything, right?", and Sim Jeong-woo said, "To allay suspicions, I decided to watch the family's grandson study."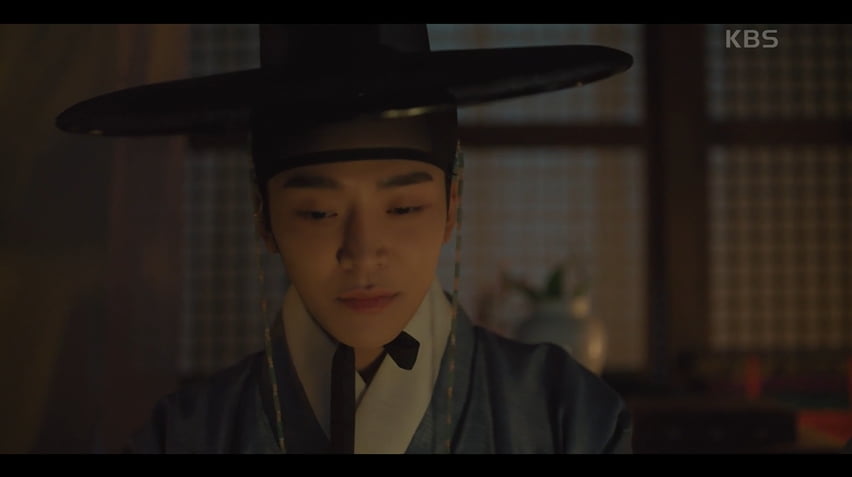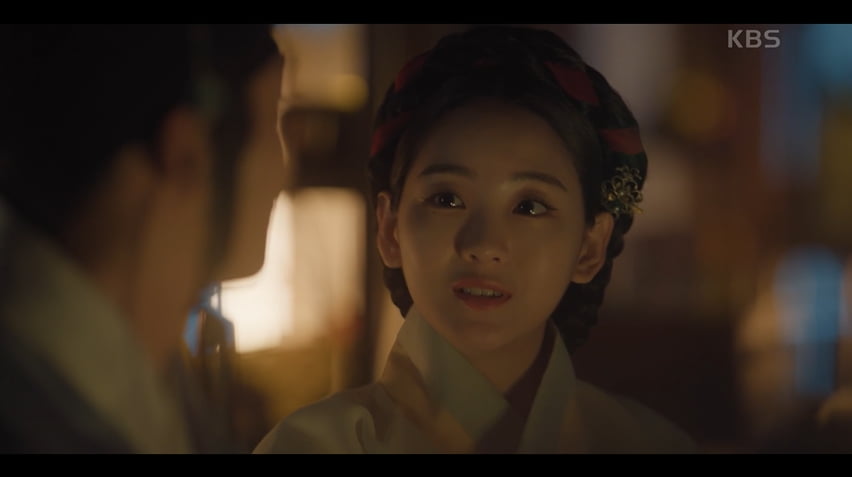 Afterwards, Sim Jeong-woo, Jeong Sun-deok, and Jeong Sun-gu worked until late at night, transcribing Maeng Sam-soon's novel. Shim Jeong-woo asked Jeong Soon-deok, "What is your name?", and Jeong Soon-deok, who was living a double life as the woman's wife, hesitated. In response, Sim Jeong-woo asked, "Are you sure you don't have a name?" and eventually Jeong Soon-deok revealed his real name, "My name is Sun-deok."
In addition, Park Bok-ki's case became widely known through Maeng Sam-soon's novel. Park Bok-gi, who was ordered to resign from his official position, became angry and tried to capture Hwa-rok, while Sim Jeong-woo, disguised as Hwa-rok, arrived at the cliff to jump off the enemy ship. However, he was hit by an arrow fired at Park Bok-gi and fell down the cliff. Soon-deok Jeong saved Sim Jeong-woo, who could not swim, and Sim Jeong-woo recalled. 'When I think back, I think I had already made up my mind. 'I have to marry my wife'
Reporter Ha-neul Lee, Ten Asia greenworld@tenasia.co.kr