TV
"Lee Dong-gun = King of Chairs? The tip of the iceberg, love was frequent."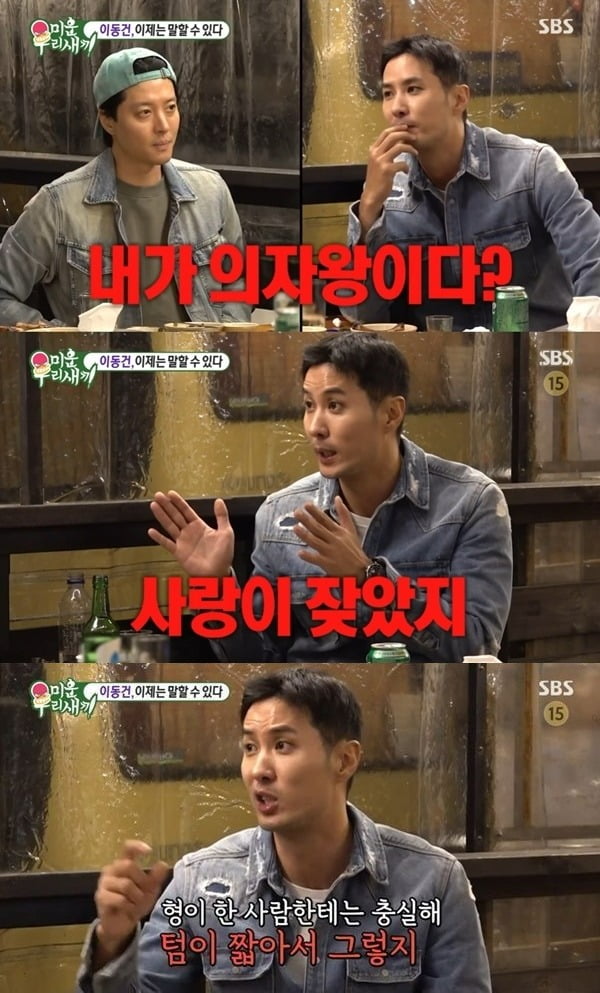 Actor Lee Dong-gun spoke frankly about the reason why the rumor that he was the 'king of chairs in the entertainment industry' arose.
On the SBS entertainment show 'My Little Old Boy' that aired on the 19th, Lee Dong-gun met his close friend, actor Kim Ji-seok.
On this day, Lee Dong-gun and Kim Ji-seok visited a bike shop. Lee Dong-gun, who said it has been several years since he rode a bike, explained, "I had a dream of going to Jeju Island on a bike. I rode a bike around Jeju for about 5 days and it was hard on my body. Riding also requires stamina, right?"
Lee Dong-gun rode a bike worth a whopping 55 million won and re-enacted 'Lovers in Paris' from 20 years ago. Lee Dong-gun's mother, who was watching, opposed her son's love for bikes, saying, "It's too dangerous, so I can't do it."
Afterwards, Lee Dong-gun and Kim Ji-seok had a meal and realized the passage of time as people in their 40s. Six months ago, Lee Dong-gun also shed tears while drinking with Kim Ji-seok. Kim Ji-seok said, "I felt very sorry for my brother," and "To be honest, I can talk about it because we are close. "To be honest, there are a lot of differences in likes and dislikes (about my brother)," he began.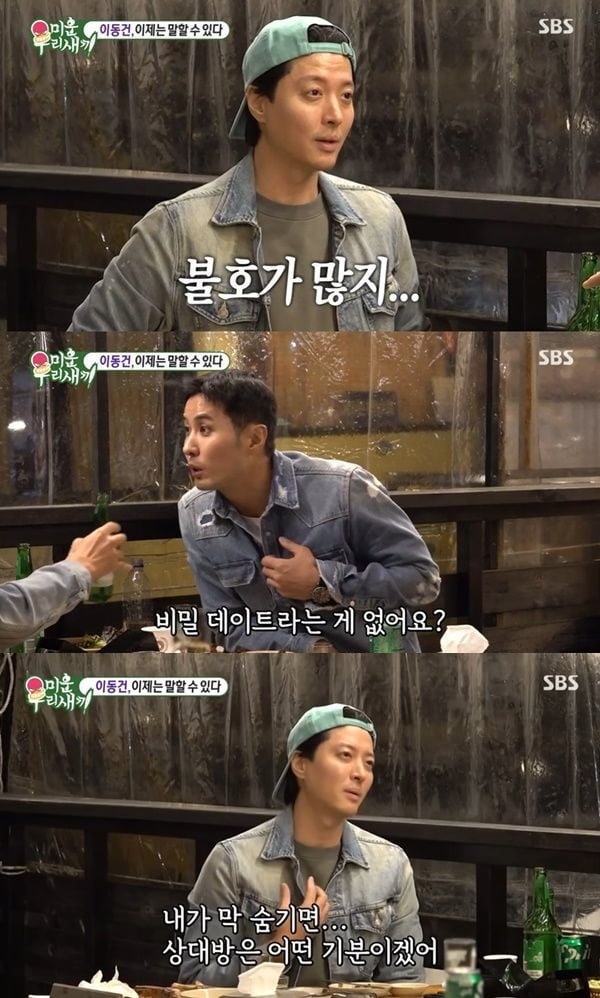 In response, Lee Dong-gun admitted, "There are a lot of dislikes," and Kim Ji-seok said, "The older brother I've seen for over ten years is not that kind of person. "I feel like I'm only seeing the tip of the iceberg," he lamented. When Lee Dong-gun first brought up the story of 'King of Chairs', Kim Ji-seok asked, "Why didn't you have a secret relationship? Isn't there such a thing as a secret date? "Do you always get caught for being so sloppy?" he said.
Lee Dong-gun confessed, "How would the other person feel if I hid it at that time?" and Kim Ji-seok said, "The Dong-gun I saw was not the King of Chairs. I loved that much, but the love was frequent. We met here and met there. But I'm not a flirt. Be faithful to one person. "It's because the term is short," he said, causing Lee Dong-gun's anger.
Lee Dong-gun explained, "I was just a person who knew how to love," and "those days made me the king of chairs."
Taeyuna, Ten Asia Reporter youyou@tenasia.co.kr