TV
Im Si-wan "My true self is a scumbag, I live pretending to be normal."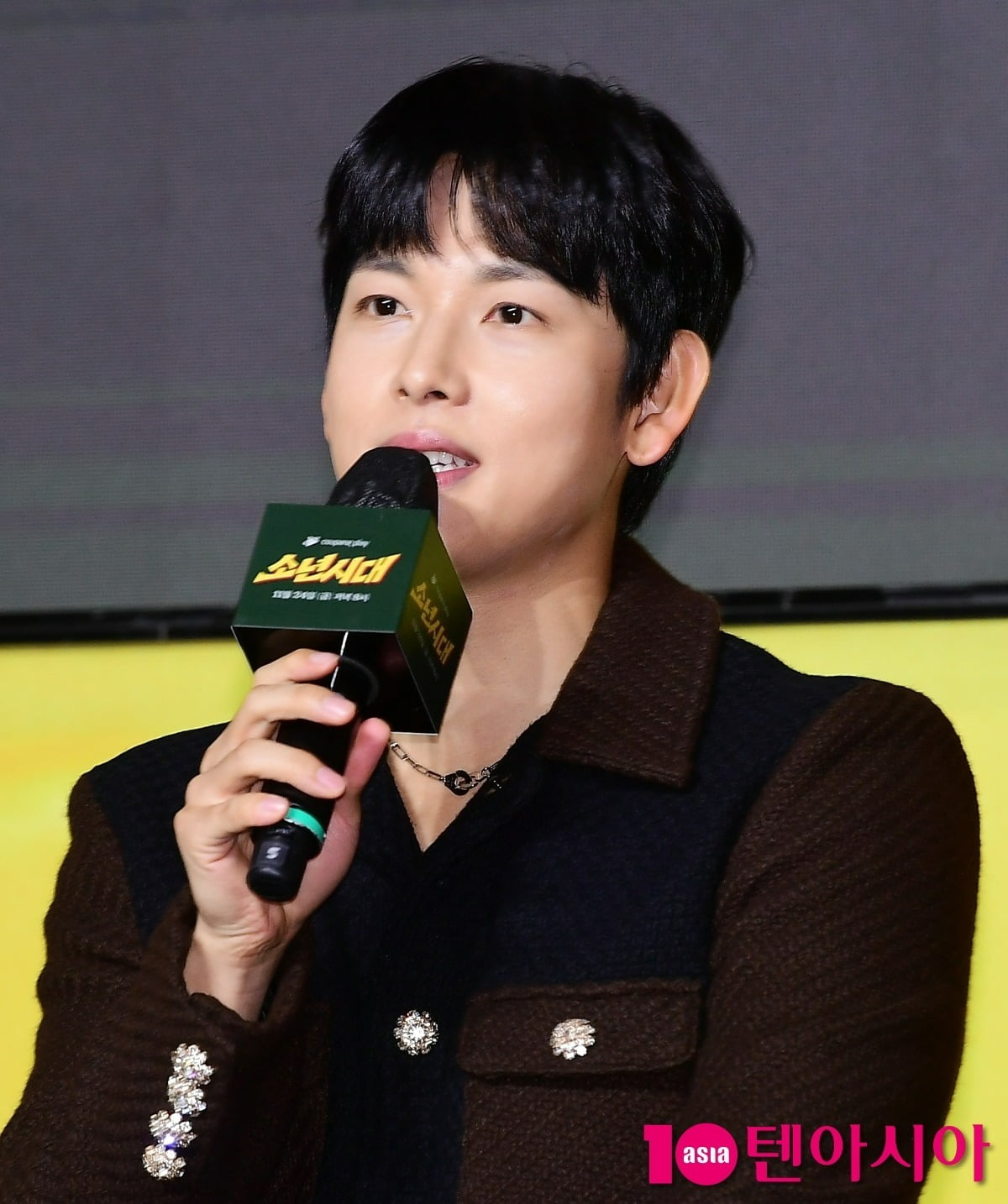 Actor Im Si-wan expressed his feelings about playing 'Jjijil' and 'Jjang'.
On the 20th, a production presentation for Coupang Play's original drama 'Boys' Generation' was held at the Great Hall in Gangnam, Chosun Palace, Gangnam-gu, Seoul. Actors Im Si-wan, Lee Sun-bin, Lee Si-woo, Kang Hye-won and director Lee Myung-woo attended the event.
'Boys' Generation' is a work that tells the story of Byeong-tae (played by Im Si-wan), a loser whose life's goal is to avoid getting hit on, transforms into Buyeo jjang overnight, set in Chungcheongnam-do in 1989. It is a new work by director Lee Myung-woo, who directed the dramas 'The Passionate Priest', 'Convenience Store Morning Star', and Coupang Play's 'One Day'.
Im Si-wan explained about the character Byeong-tae, "In reality, he is Jang Byeong-tae, but because his name is similar to that of the nationally famous fighting legend Jeong Gyeong-tae, he was confused at the school he transferred to and was accepted for the role."
He then requested attention, saying, "He has a lot of tenacity due to being beaten a lot while being tough. You will be able to find out by watching whether he will be able to make up for his fighting skills with tenacity."
Regarding what he paid attention to when creating the character, he said, "I had to go back and forth between the polar opposites of being a loser and being the best, so I thought about how I could make that gap clear."
He continued, "I thought that my nature would remain the same, so I wondered which one I should leave behind as my nature. "Also, the costumes are what can clearly show the gap, so I tried to make a difference in that area," he added.
When asked whether he was more comfortable being 'Onyang Jjang' or 'Buyeo Jjang', Im Si-wan said, "Before I became Buyeo Jjang, I was more comfortable when I was in real condition. I thought this was my true self." He continued, "I live pretending to be normal, but my real self is that of being a bore. He made people laugh by saying, "I'm in an armed condition."
'Boys' Generation' is released every Friday at 8 PM, starting with episodes 1 and 2 on November 24.
Taeyuna, Ten Asia Reporter youyou@tenasia.co.kr