TV
Lee Chan-won's 'Immortal' U.S. Special Feature: "In my 3rd year as an MC, my heart has never been this full."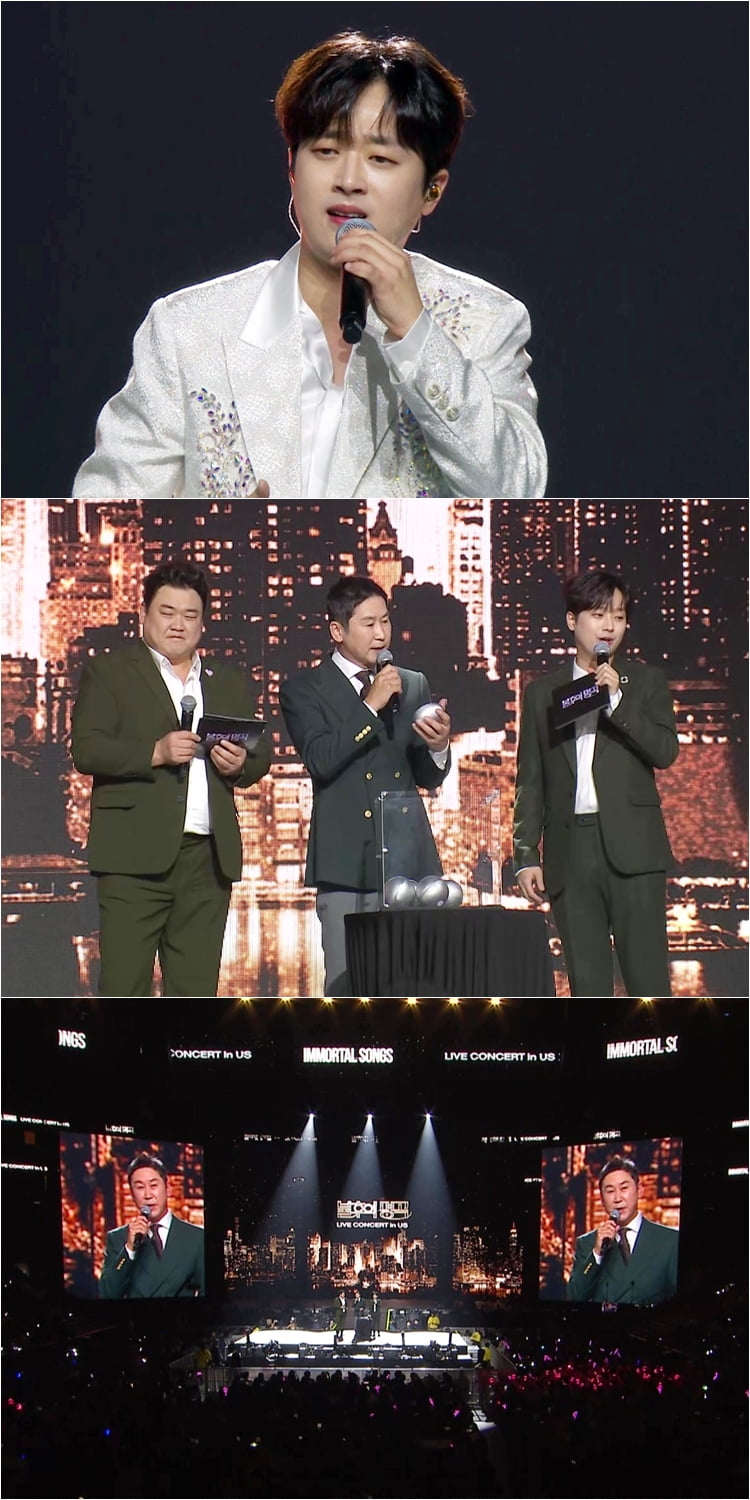 Lee Chan-won of KBS's 'Immortal Songs' appears on the US special stage and captures attention with his heart-warming remarks.
Episode 632, which will be broadcast on the 18th, is specially planned and broadcast as the 'Immortal Songs in US Special'.
In this special feature, the 3 MCs of 'Immortal Song', Shin Dong-yeop, Kim Jun-hyun, and Lee Chan-won, fly to the United States and take the microphone as usual. The audience applauded the appearance of the 3 MCs, and it is said that they shared touching greetings with Korean residents and local fans, from the eldest brother Shin Dong-yeop to Kim Jun-hyun and the youngest Lee Chan-won.
In particular, Lee Chan-won expressed his emotions, saying, "It has been my third year as an MC for 'Immortal Songs,' and I have never been so moved. It is such a meaningful and glorious moment."
The 3 MCs said that this special feature in the United States was prepared to commemorate the 120th anniversary of Korean immigration, and said, "We were able to perform in the United States thanks to the love of Korean residents and overseas fans for 'Immortal Song'," drawing loud applause.
Their perfect chemistry and stable progress shine even brighter in this American special. In response to the enthusiastic cheers of many audiences, Lee Chan-won raised expectations by saying, "As a singer, I want to go up on stage and sing right now." He added, "The special stage will be revealed soon, so please look forward to it."
This time, 'Immortal Songs in US' is expected to show the identity and powerful power of our pop music by featuring enough singers to put a K in front of genres such as K-pop, K-trot, KR&B, and K-band.
Starting with Patty Kim, Korean singers whose names arouse anticipation at the mere mention of their names, including Park Jung-hyun, Kim Tae-woo, Psy, Young Tak, Lee Chan-won, Jannabi, and Ateez, will take the stage. Each of them presents their own signature song as well as the song that best suits them, giving an unforgettable impression to those attending the concert for a long time.
This 'Immortal Song in US', which was planned to commemorate the 120th anniversary of Korean immigration to the United States, is said to have become a great gift not only to Korean residents but also to local K-pop fans as K-pop has gained great popularity around the world.
Choi Ji-ye, Ten Asia Reporter wisdomart@tenasia.co.kr