TV
'Immortal Songs' broadcasting accident, Patti Kim's stage is interrupted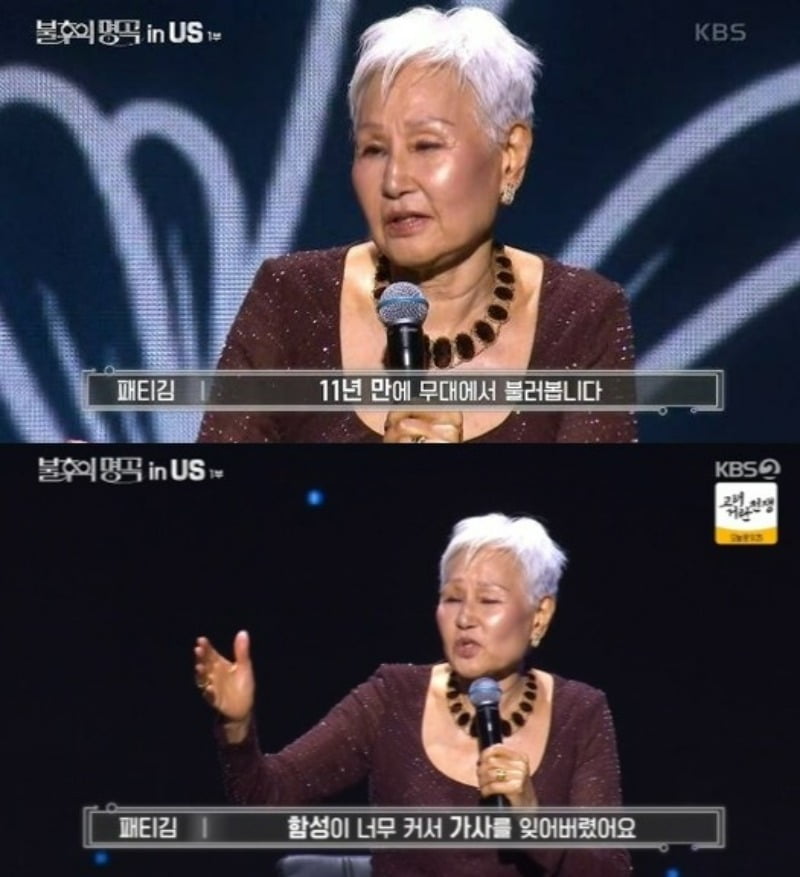 Singer Patty Kim made the mistake of forgetting the lyrics while performing.
In the 632nd episode of KBS2's 'Immortal Songs', which aired on the 18th, ATEEZ, Jannabi, Kim Tae-woo, Young Tak, Lee Chan-won, Park Jung-hyun, Psy, and Patty Kim appeared as 'Immortal Masterpieces - in US Special'.
On this day, MC Shin Dong-yeop introduced Patty Kim, saying, "At a time when advancing overseas was only considered a dream, she was the first female singer to perform on stage at a Carnegie Hall concert in the United States. It is no exaggeration to say that she is the first Korean Wave star and the current K-pop." . As she went on stage, Patty Kim said, "It is my destiny to become a singer and sing. It is my destiny to meet you and make you happy."
Patty Kim sang 'Love Left Autumn' followed by 'Love is the Flower of Life'. While singing 'Love is the Flower of Life', Patty Kim shouted "Wait a minute" and then smiled sheepishly, saying "The shouting was so loud that I forgot the lyrics." In response, the audience cheered for Patty Kim, saying, "It's okay."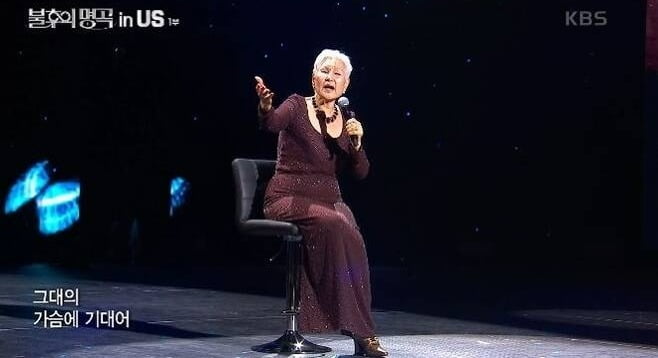 Patty Kim explained, "I think I've sung this song a thousand times, but I haven't sung it in about 10 years. This is my first time singing it on stage in 11 years," and then sang 'Love is the Flower of Life' again.
On this day, Patti Kim's two daughters and three granddaughters made a surprise appearance at the concert hall to cheer on Patti Kim. Patty Kim's daughters Jeong-ah and Camilla said, "It's so nice and nice to see my mother on stage after a long time." The granddaughters cheered, saying, "It feels very different," and "I love you, grandma."
Taeyuna, Ten Asia Reporter youyou@tenasia.co.kr