TV
Yoo Min-sang exposes the weaknesses of the production team that has been with him for 8 years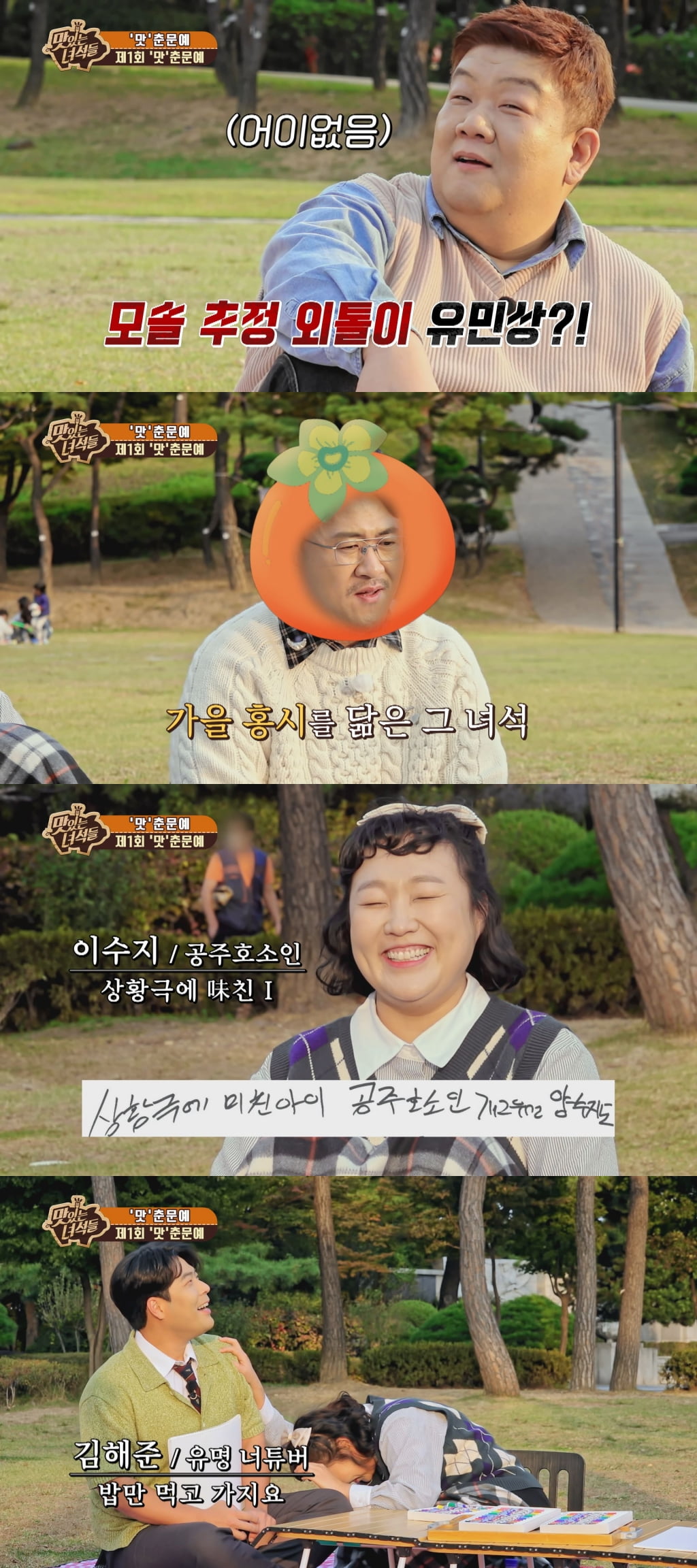 The delicious guys held a contest.
In IHQ's <Delicious Guys>, which airs on the 17th, they show off their poetry recitation and writing skills on the topic of food.
On this day, Defconn, Yoo Min-sang, Lee Su-ji, and Kim Hae-jun's mukbang menu featured Rice Thief Crab Jang and Picnic Flower Gimbap.
The Taste of the Taste game also requires you to write a poem on the theme of a Taste Guy and get a lot of votes from the production team.
The members mobilize all their ideas to avoid being caught in one bite.
Yoo Min-sang talks about his eight-year relationship with the production team and exposes the weaknesses of each and every staff member. He then gave an ultimatum, saying that he would take action if his city was not voted for, causing laughter.
Defcondo also mentioned the characters of the members, describing Su-ji Lee as a child obsessed with situational dramas, Min-sang Yoo as a single mother who rejected the outside world, and Hae-jun Kim as a famous YouTuber who only goes out to eat because he is unfamiliar with broadcasting.
Kim Hae-jun also responded to the poems of his seniors and said, 'Defcon is like a red poem. He made people laugh by making counterattacks such as 'You're crushed' and 'Yoo Min-sang is like a crab.'
You can check out the writing skills of <Delicious Guys> and what the worst poem was chosen by the production team on channel IHQ at 8 PM on the 17th.
Ryu Ye-ji, Ten Asia Reporter ryuperstar@tenasia.co.kr